Get Started on Those Thanksgiving Recipe Ideas!
Thanksgiving is just around the corner and is widely considered a sensitive time in one's diet. The entire day is spent with family and friends around a giant turkey enjoying mounds of delicious comfort foods and yummy desserts. It's a day of giving thanks for what you have, appreciating both your company and the warm food with which you've been blessed. We at Tasteaholics love Thanksgiving – not only for the food, but for the chance to get together with our entire family and cook for them! For us, it's about the smiles on their faces, rather than the mountain of food we'll allow ourselves.
If you're orchestrating Thanksgiving this year or have been invited to one, here are some low carb thanksgiving recipe ideas we've had our eyes on, including some of our own that we know and love. Get some delicious inspiration and get cooking!
Appetizers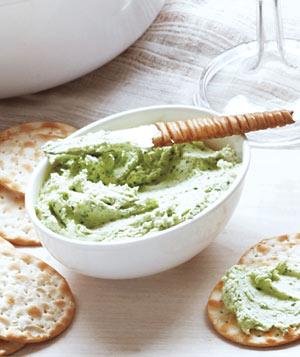 Goat Cheese Spread

A good cheese spread recipe should pack in tons of flavor without requiring a ton of chopping or any real "cooking," so to speak. That's why we combined two packages of soft goat cheese with a smattering of chopped fresh herbs and black pepper to create this simple, earthy spread that offers a taste of a much more complex recipe. Use any variation of fresh herbs you love, like chives, tarragon, flat-leaf parsley, or dill. Experiment with combinations until you've found your signature spread, and serve it alongside crackers. The spread makes a bright addition to any cheese plate, but also stands on its own as an appetizer.

from Real Simple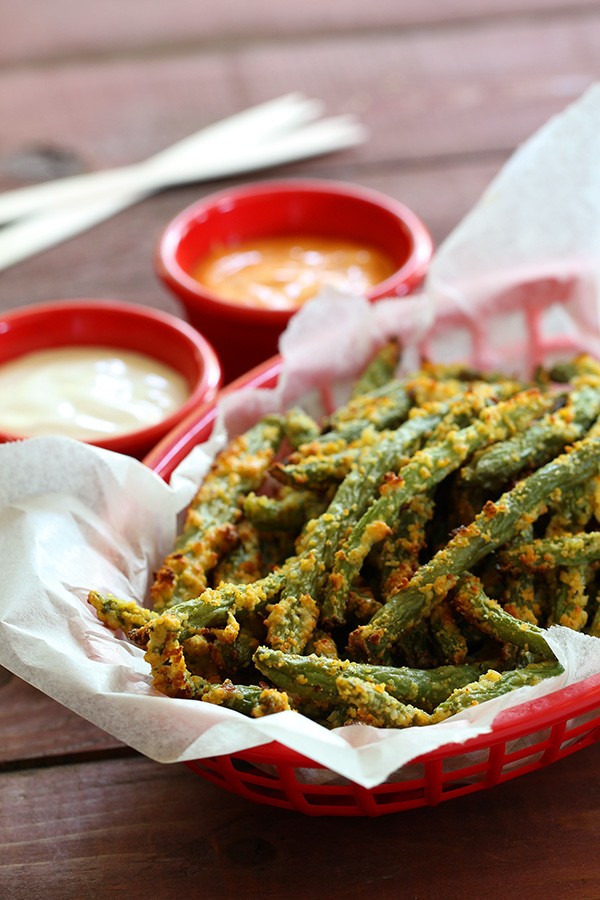 Green Bean Fries

For yesterday's dinner, Rami and I decided to dress up some green beans and bake them in a delicious Parmesan crust to create Green Bean Fries! Our first thought was to coat them in pork rinds or almond meal but we agreed Parmesan cheese would bring not only crunchy texture but also some serious flavor. Parmesan cheese it was.

from Tasteaholics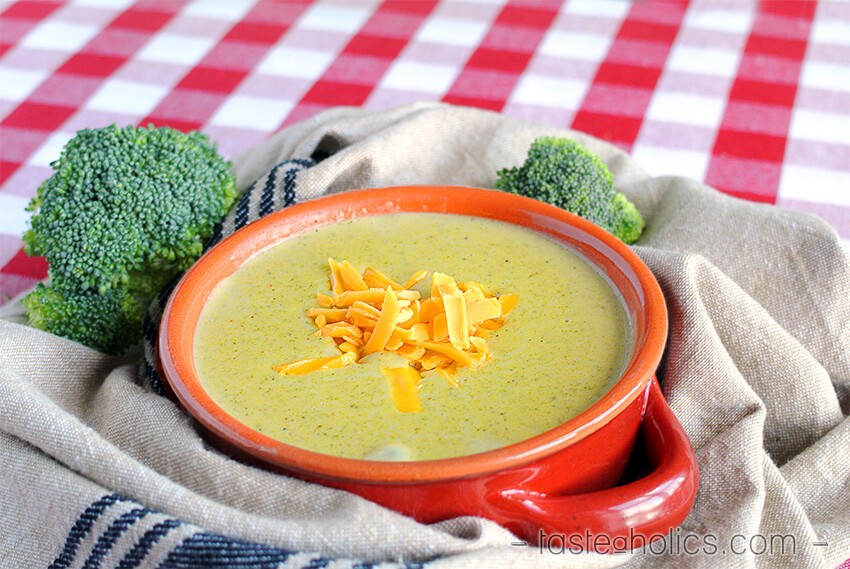 Broccoli Cheddar Soup

Broccoli Cheddar, What Could Be Better? Broccoli cheddar soup has always been one of our favorite dishes at Panera. It's offered at countless restaurants but Panera just does it right. When we first started keto, we assumed broccoli cheddar soups everywhere were safe- what could be wrong with broccoli and cheddar together? Unfortunately, that...

from Tasteaholics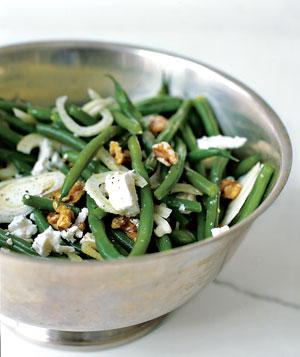 Green Bean Salad With Walnuts, Fennel, and Goat Cheese

The nuts, goat cheese, and vinaigrette completely made this dish! It was sooo tasty! And remember, this is coming from a person who previously did not like eating green beans. It is really easy to make, I got so many compliments on it, and my family and guests really liked the fennel in it too.

from Real Simple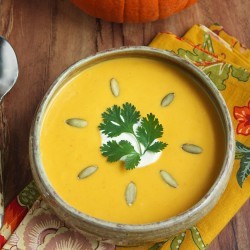 Easy Pumpkin Chipotle Soup – Low Carb & Gluten Free

So I'm freezing.  And I'm also cranky because I'm freezing.  I have the indoor temperature set to 66 degrees because I'm stubborn (read: cheap) like that, and I don't want to turn it up because the sun will warm it up to about 70 by this afternoon anyway. Meanwhile I'm wearing slippers for the first...

from I Breathe Im Hungry
Subscribe for a FREE copy of our
4-Week Keto Meal Plan
4 Weeks of Delicious Keto Recipes!
Leftovers and Bulk Preps Included
Maximize Your Keto Diet's Success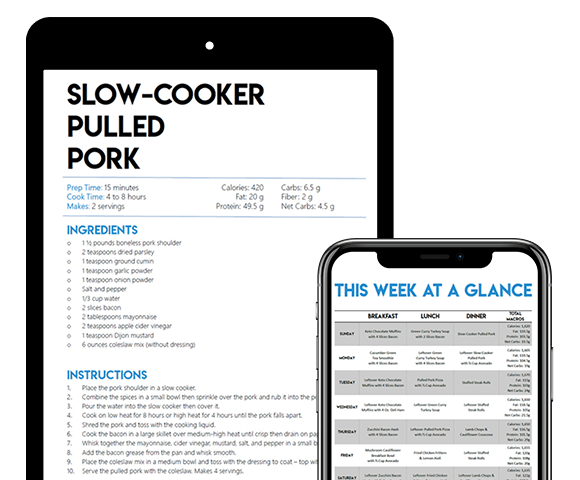 Main Course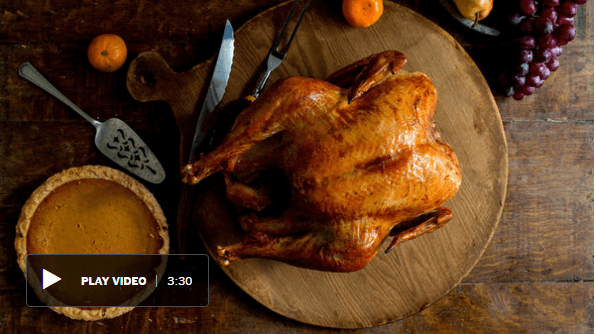 How to Cook Turkey

The turkey is the centerpiece of the Thanksgiving meal, and there are plenty of techniques for cooking one, from frying to spatchcocking to roasting upside down and turning halfway. But sometimes the classic way is the best. We will talk you through brining, stuffing, trussing and roasting, along with extra turkey tips to help you through the holiday.

from NYT Cooking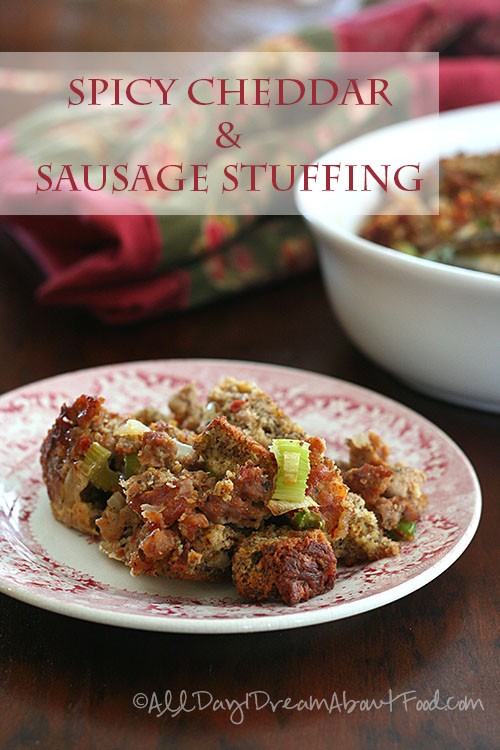 Spicy Sausage and Cheddar Stuffing – Low Carb and Gluten-Free

This Spicy Sausage and Cheddar Stuffing is the perfect low carb side dish for your Thanksgiving table. I asked my Facebook followers a few weeks ago what Thanksgiving dish they missed most on their low carb and/or gluten-free diet.  There were a variety of answers, from pecan pie to candied yams.  But the overwhelming majority said stuffing, that delectable, moist, bread-filled side dish that soaks up gravy so nicely.  I totally get that.  My first year on low carb, I came up with an okay stuffing that used a reduced-carb wheat flour (obviously not gluten-free).  My second year, I think

from All Day I Dream About Food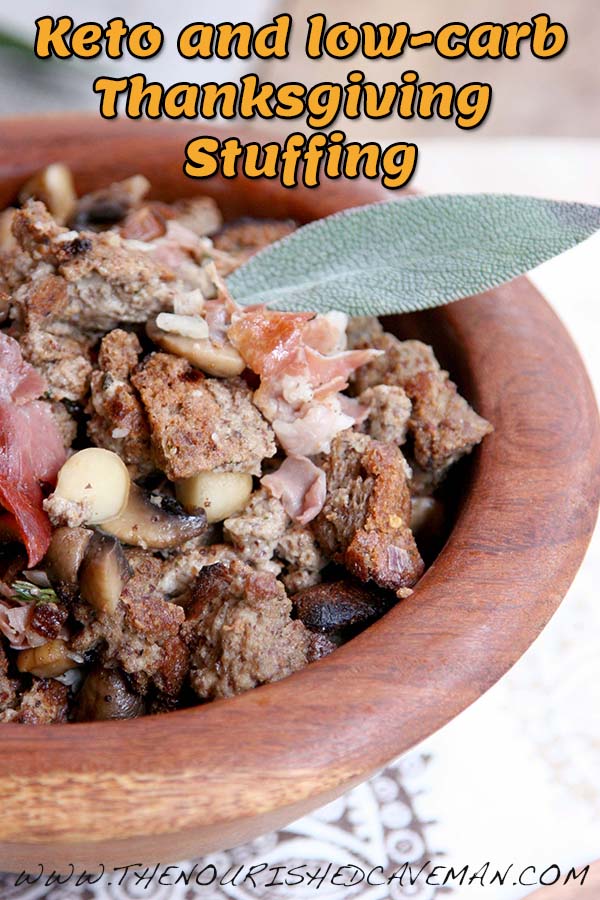 Gourmet Keto Thanksgiving Stuffing and Holiday Survival Tips

Are you gluten intolerant, keto, low-carb? With this stuffing recipe you will never have to miss out on thanksgiving again! Keto thanksgiving is here!

from The Nourished Caveman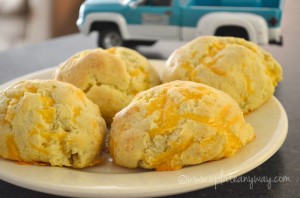 Almond Flour Biscuits

I prefer recipes to have at most a cup and a half of almond flour.  Anymore than that and I am seriously reluctant to try them.  So the recipe below makes 4 breakfast sized biscuits.  I think the original recipe will make 10.   Anyway, make them this way, make them her way, just make them because I am not kidding when I say you will cry tears of joy when you taste them! 

from Up Late Anyway
Sides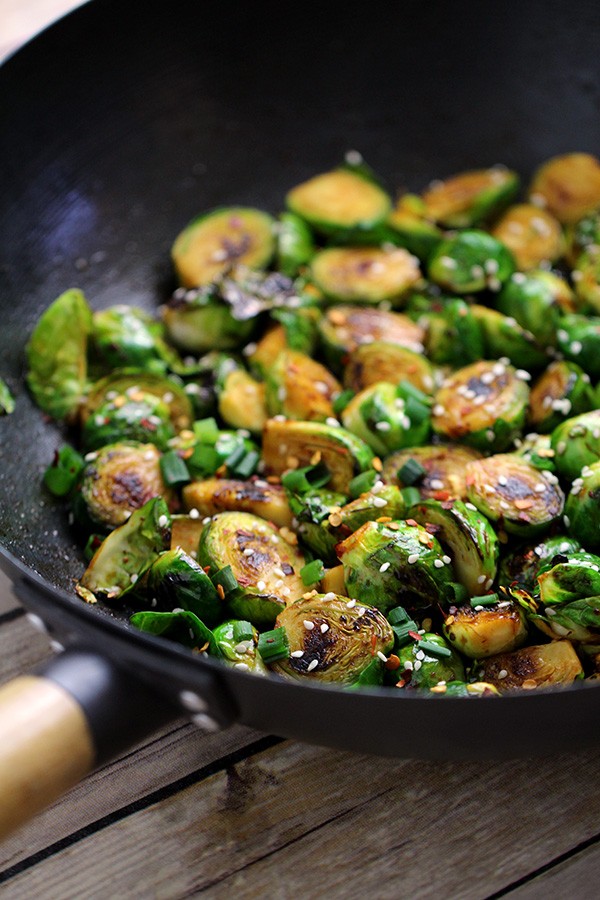 Sweet & Spicy Brussels Sprouts

Layers of Flavors! Brussels sprouts are gorgeous little bundles of goodness. It's a shame a lot of us grow up hating vegetables like these because they weren't prepared the right way. Sure, if you boil something and fear the wrath of salt, everything's going to taste horrible. Fortunately for us keto-ers, we embrace salt, butter and

from Tasteaholics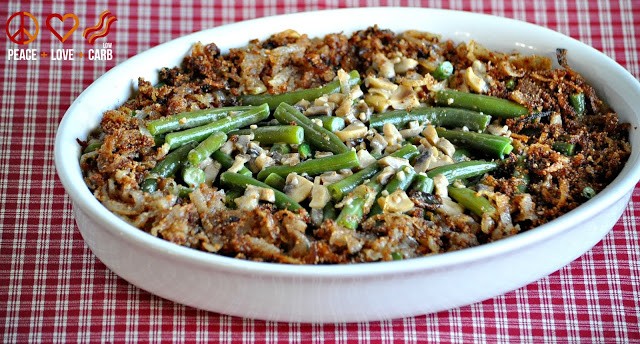 Green Bean Casserole – Low Carb, Gluten Free, Primal

The days of making a green bean casserole entirely out of canned and packaged ingredients are long over.  Once you try this recipe, I promise you won't be buying canned cream of mushroom soup any time soon.  This is a great holiday classic but also a delicious year round side dish.

from Peace Love and Low Carb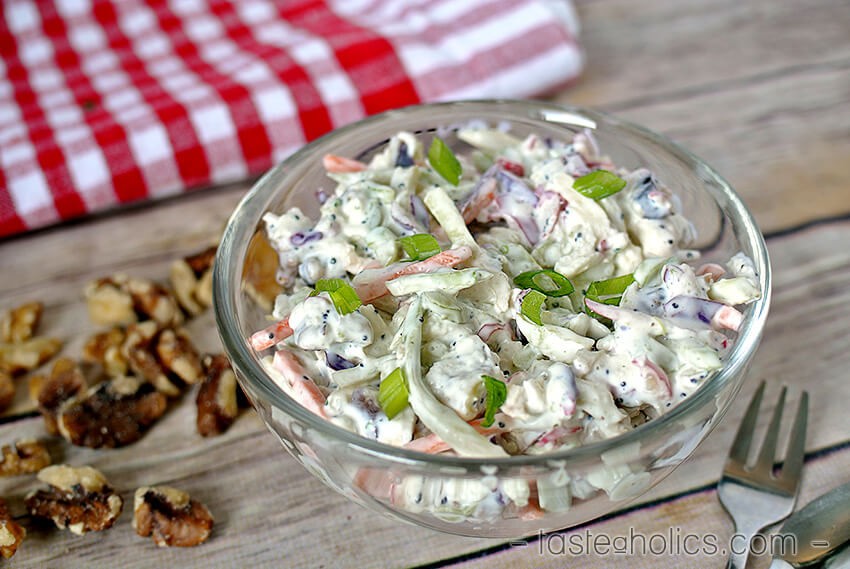 Keto Apple Slaw

Sweet Without the Sugar! There's nothing wrong with a little coleslaw, especially in the summer! It's a fresh, crisp and refreshing side dish served at BBQ's, restaurants and parties. Unfortunately, many coleslaws will have added sugars to make it the sweet, creamy side dish everybody loves. It's the combination of all these carbs and fats (from...

from Tasteaholics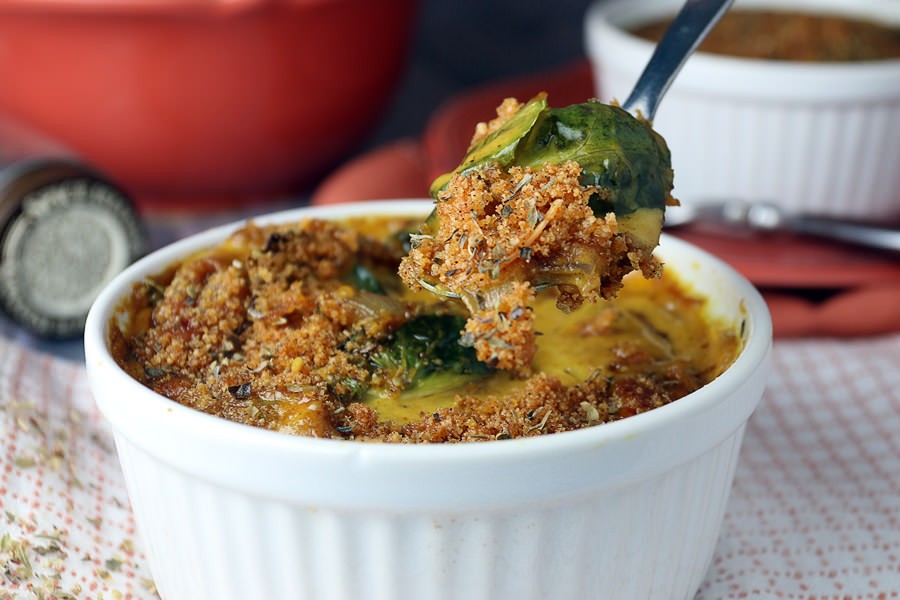 Keto Au Gratin Brussels Sprouts

It's that time of week where most of us are looking through the fridge thinking "Why didn't I go to the store yesterday?" You're wondering what's for dinner, and you only have a few ingredients to work with. Well, no big deal – as long as you have a little bit of protein to go on the side, you'll be set with this.

from Ruled Me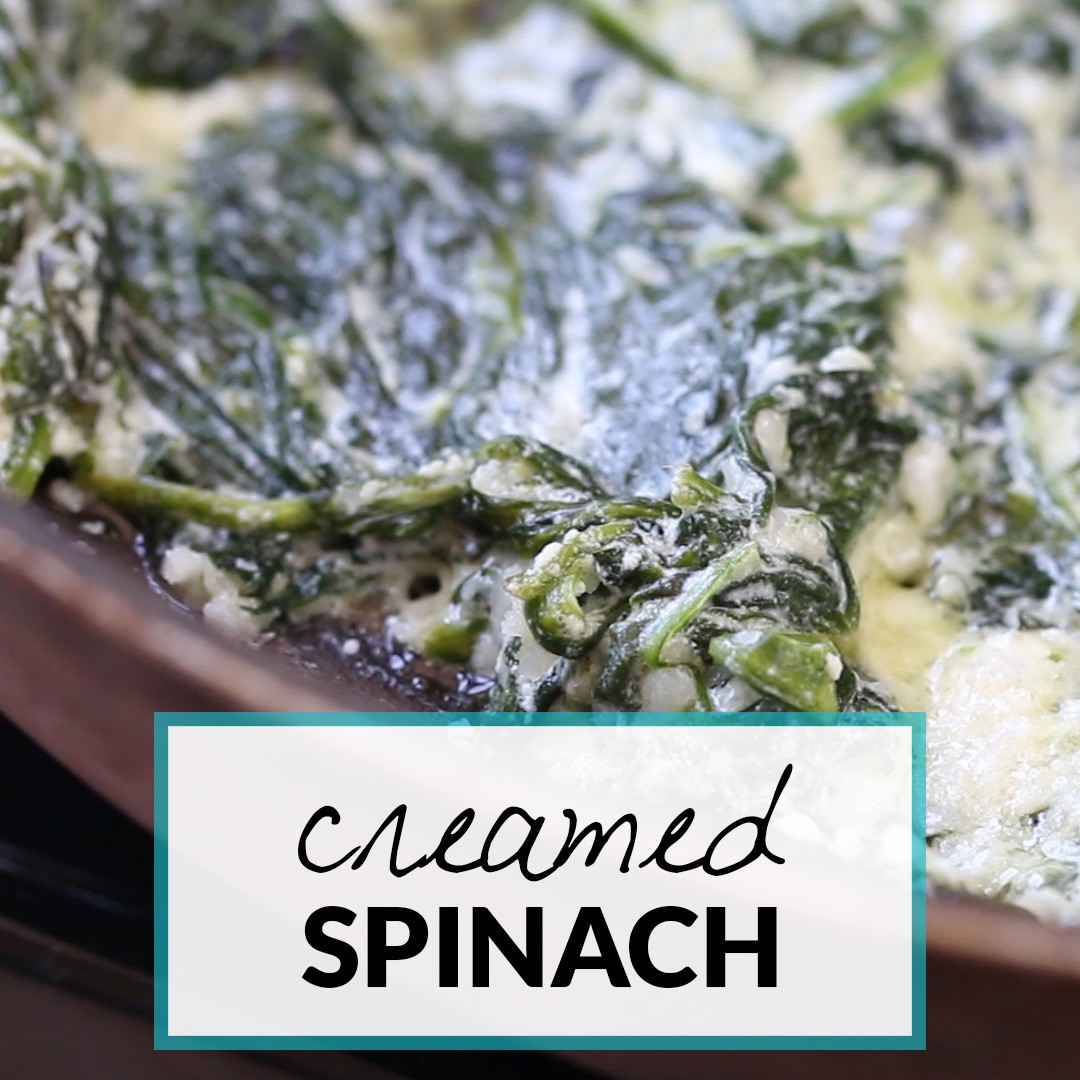 Creamed Spinach

Delicious Creamed Spinach with Parmesan! For the majority of my life, I never understood people's aversion to spinach. Children and adults alike treated spinach like some hideous, bitter vegetable that was the epitome of the dreaded "diet". I've used and enjoyed spinach for years- in my stir fries, raw in salads and smoothies. I even served

from Tasteaholics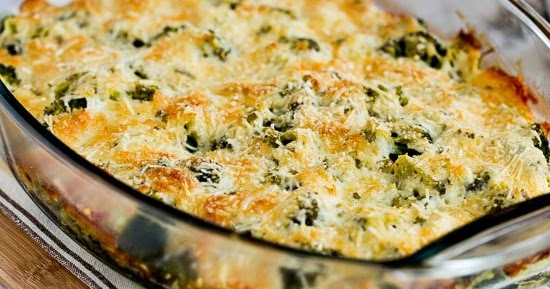 Broccoli Gratin with Swiss and Parmesan

This Broccoli Gratin with Swiss and Parmesan is a deliciously healthy low-carb option for a Thanksgiving side dish, and it's also gluten-free.

from Kalyns Kitchen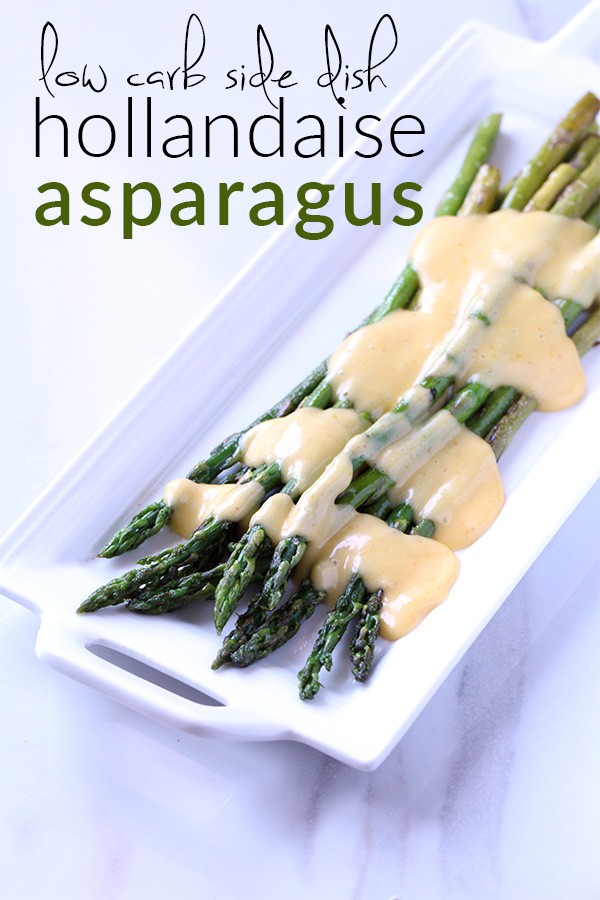 Hollandaise Asparagus

A Classic Asparagus Upgrade! We can never get tired of asparagus but just in case you are - here's a twist. Pair a few roasted asparagus spears with some creamy and zesty Hollandaise sauce and you've got a fun new low carb side. We always thought Hollandaise sauce was a fancy sauce with a difficult...

from Tasteaholics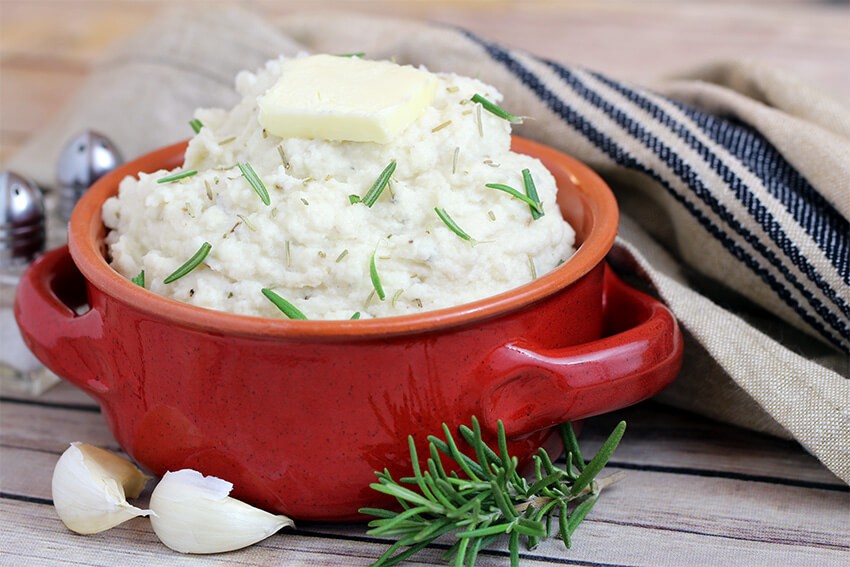 Roasted Garlic & Rosemary Cauliflower Mash

Goes Well With Everything! Good old versatile cauliflower. Where would we be without it? One of the staples of a low carb diet is cauliflower mash! It's almost a rite of passage making your first batch. There are lots of ways to prepare it, yielding slightly different results. Each method involves cooking the cauliflower and blending it until...

from Tasteaholics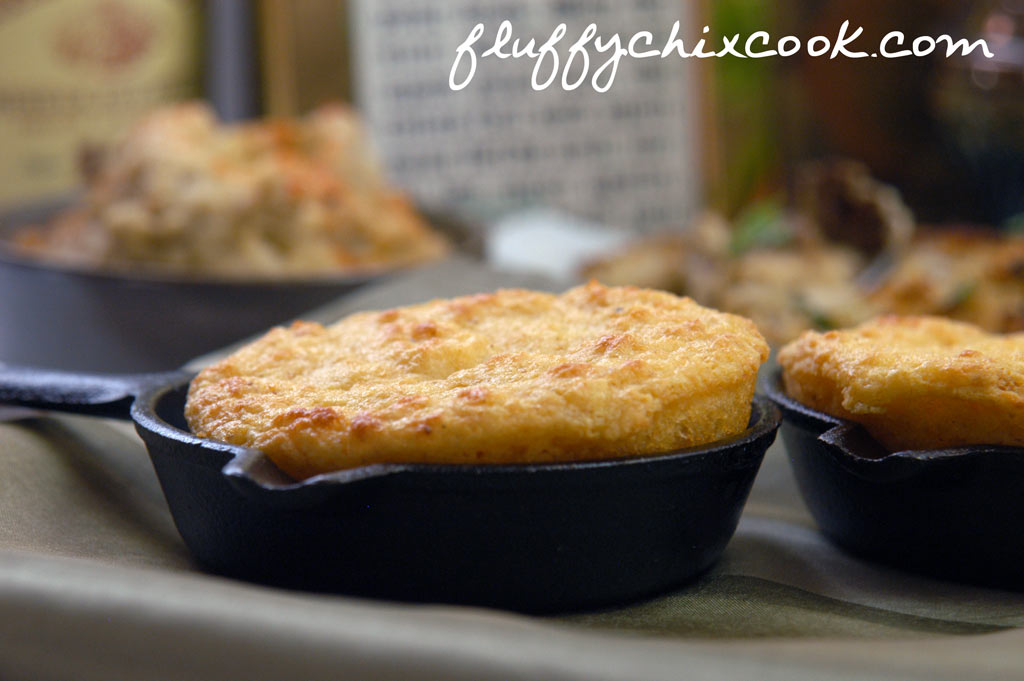 Keto Induction Cornbread

The Fluffy Chix Induction Cornbread tastes and feels like high carb cornbread and we couldn't be happier. We've also used Amoretti's Popcorn and Sweet Corn Extracts to make low carb "fried corn" and maque choux (similar to fried corn). There are subtle differences between popcorn and sweet corn, but we use them interchangeably. 

from Fluffy Chix Cook
Desserts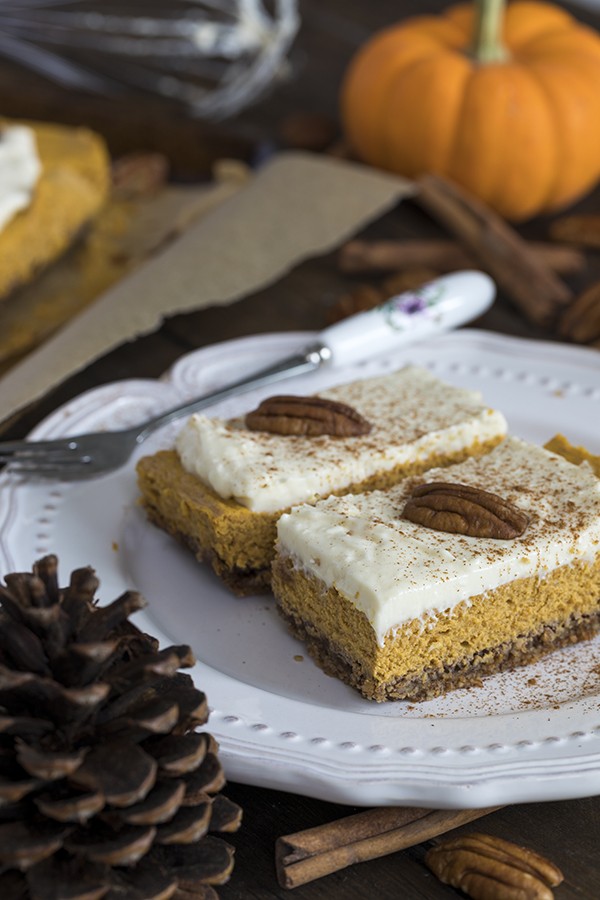 Pumpkin Cheesecake Bars

A simple recipe for low carb & sugar-free Pumpkin Cheesecake Bars with cream cheese frosting that'll blow your friends and family away. They're appropriate for school bake sales, Halloween, an after-dinner family treat or as a Thanksgiving dessert.

from www.tasteaholics.com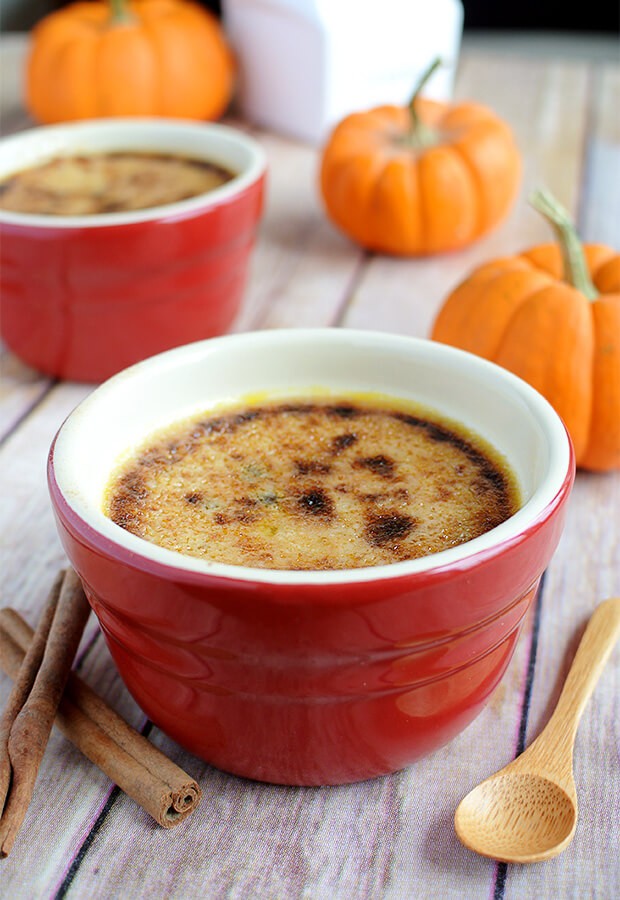 Pumpkin Spice Crème Brûlée

But I do love baking with pumpkin. It adds not only a particular nutty and sweet flavor, but nutrients and fiber as well. I bought some canned pumpkin puree and have been having some fun with it. Last week, we got to enjoy some amazing Pumpkin Maple Flaxseed Muffins that are just waiting to be baked again. This time, we decided to get fancy.

from Tasteaholics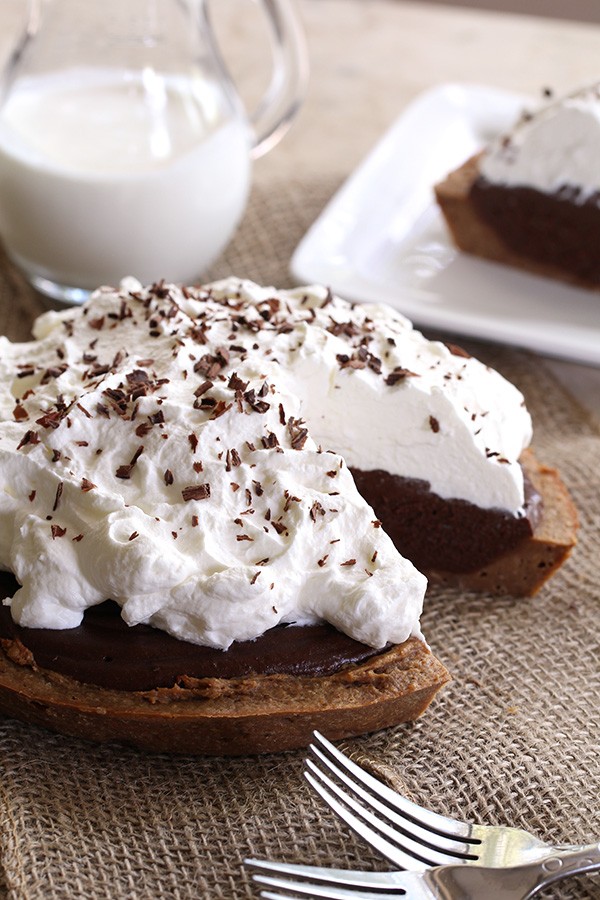 Peanut Butter & Chocolate French Silk Pie

Classic Combos Are Always a Hit! You can't go wrong with a good peanut butter and chocolate dessert. The two are already naturally low carb friendly so there's not much work you need to do. In fact, most nights, Rami and I enjoy tea with a bit of Lindt 90% Cocoa and a spoonful of peanut

from Tasteaholics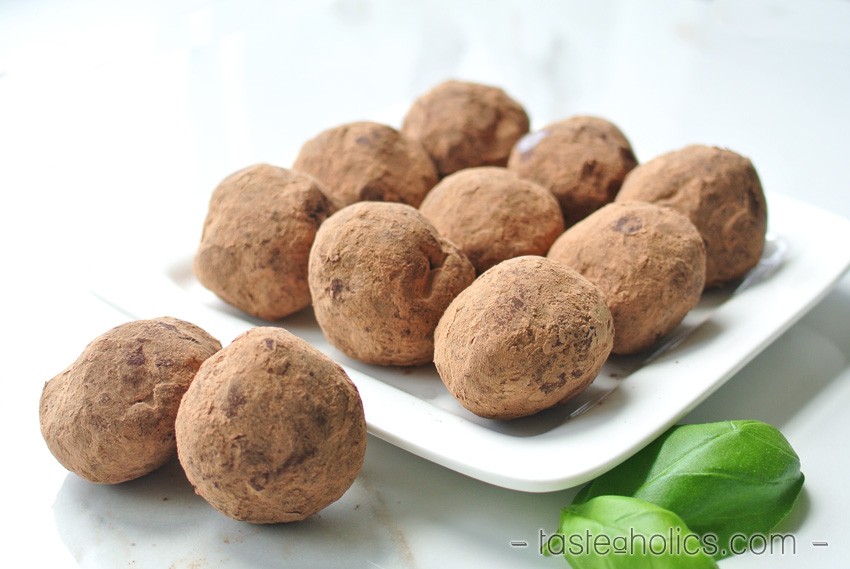 Homemade Truffles

Chocolate. Even the word looks delicious. Chocolate gets a bad rep for causing weight gain, acne, and boat load of other ailments. Sure, when you cram a cup of sugar into each bar, that'll run you into some problems. If you put poison into an...

from Tasteaholics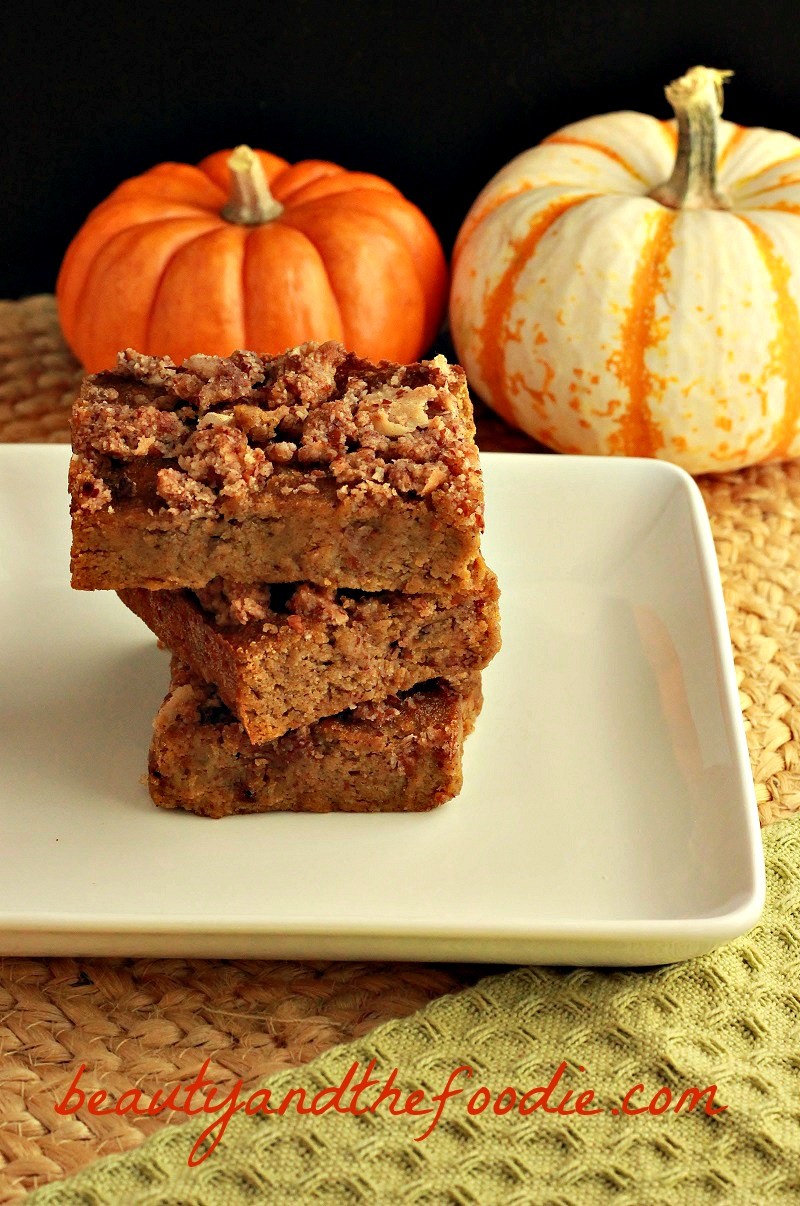 Magical Paleo Pumpkin Crumble Bars

Magical Paleo Pumpkin Crumble Bars. A grain free, creamy pumpkin cake bar with a crumble topping that will magically disappear from your kitchen!

from Beauty and the Foodie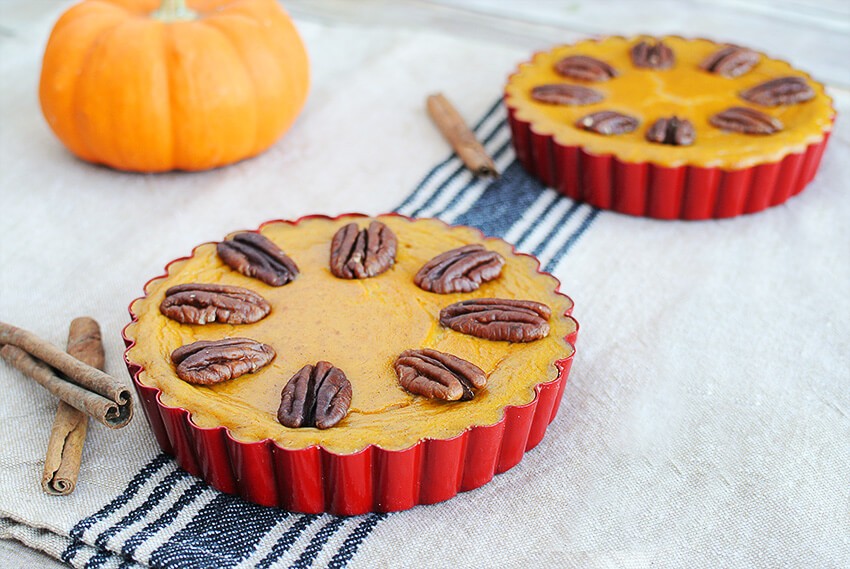 Pumpkin Pecan Tarts

Keto Pumpkin Treats! November is almost over (where is time flying?!) so we felt that it was our last chance to make another pumpkin themed dessert! So just in time for Thanksgiving this year, we came up with a lovely dessert option for your get-together. These ricotta pumpkin pecan tarts are so light and fluffy, even the...

from Tasteaholics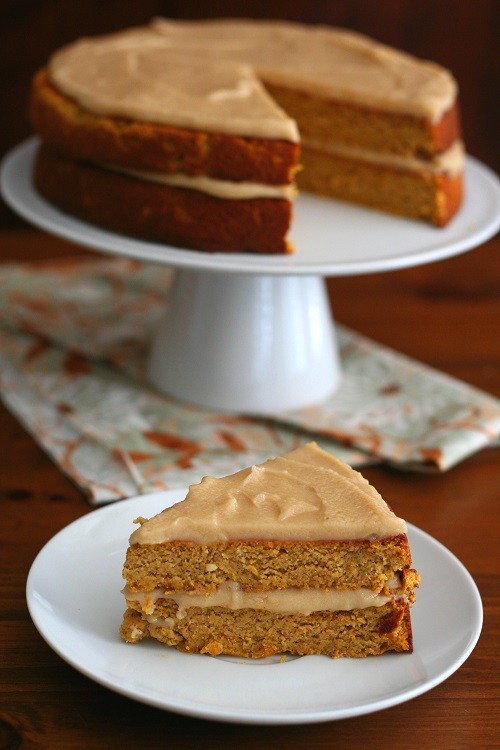 Pumpkin Spice Cake with Brown Butter Frosting – Low Carb and Gluten-Free

This beautiful low carb Pumpkin Spice Cake might just be my pumpkin masterpiece! The brown butter frosting makes it an extra special dessert, perfect for any fall party. I am not really a very trendy person.  With three small kids and about a zillion projects on the go, my mind is so full other things that I am woefully unaware of passing trends.  Fashion trends in particular go flying by me at the speed of light and I occasionally come up for air and realize just how unfashionable I am.  I don't much care about not being on trend.  I

from All Day I Dream About Food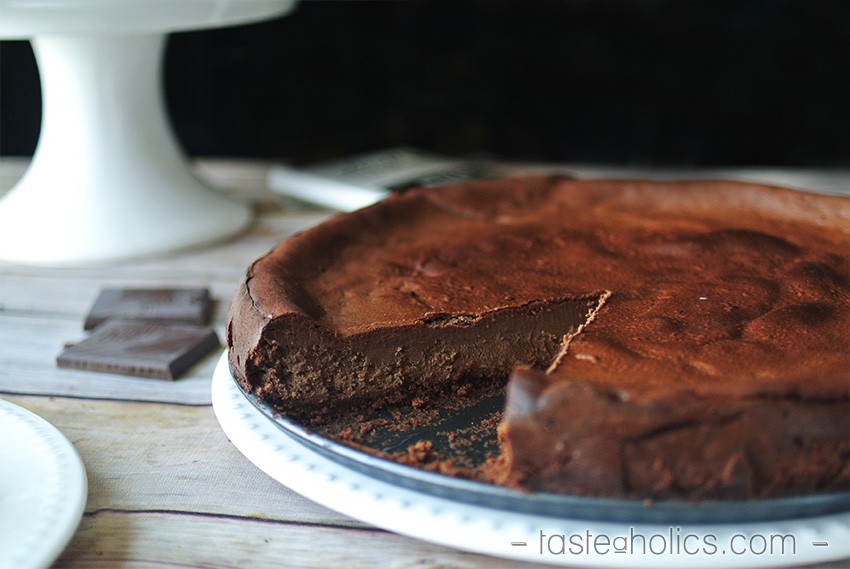 Low Carb Chocolate Cheesecake

Pure Decadence. Of the many varieties of low carb cheesecake one could enjoy, chocolate cheesecake stands out. Because of the melted chocolate that goes into the creamy batter, you end up with a dense and flavor packed slice of cake. While the traditional low carb cheesecake

from Tasteaholics
Loved these recipes? Let us know! Something didn't quite turn out right? Ask us in the comments below or contact us– we respond to comments every day and would love to hear from you and help you out! And check out all our low carb recipes to learn to make more delicious and healthy meals!
NUTRITIONAL DISCLAIMER
The content on this website should not be taken as medical advice and you should ALWAYS consult with your doctor before starting any diet or exercise program. We provide nutritional data for our recipes as a courtesy to our readers. We use Total Keto Diet app software to calculate the nutrition and we remove fiber and sugar alcohols, like erythritol, from the total carbohydrate count to get to the net carb count, as they do not affect your blood glucose levels. You should independently calculate nutritional information on your own and not rely on our data. The website or content herein is not intended to cure, prevent, diagnose or treat any disease. This website shall not be liable for adverse reactions or any other outcome resulting from the use of recipes or recommendations on the Website or actions you take as a result. Any action you take is strictly at your own risk.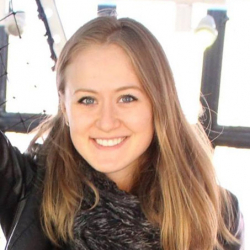 Latest posts by Vicky Abrams
(see all)
Check Out These Roundups: