About Us
Rami Abrams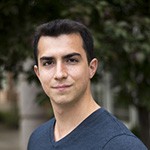 Vicky Abrams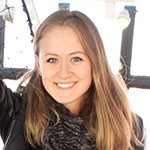 Rami and Vicky Abrams (formerly Rami Abramov and Vicky Ushakova) are two entrepreneurs based in Brooklyn, New York. They first discovered the keto diet in 2014 and were initially (and understandably) a little skeptical about a diet that allowed more butter and bacon intake than it did whole grains. Never ones to live with unsatisfied curiosity – they dug deep into the diet's background. They were impressed by its foundation as a peer-reviewed medical treatment and weight loss tool and decided to give it a shot. Within just a few weeks, they were steadily moving toward their goal weights and had never felt better in their lives.
Seeing the scale move in the right direction, seemingly effortlessly, was great, but the two biggest advantages they noticed were a steady energy state and increased mental clarity throughout the day. Best of all, Vicky's PCOS cleared up and hasn't returned to this day! The further they traveled on their keto journey, the more consistent benefits they felt; what started as a short-term experiment turned into a complete life transformation.
Both Rami and Vicky are self-professed "foodies" who love to try new dishes and genres at every opportunity. Although enthralled with their new way of "fat-focused" cooking with all the flavors it provided, the couple found that they were missing many of their old favorites. Determined to have their cake and eat it, too, they began to seek out new ways of re-creating established conventions in the kitchen.
It involved a few trials and errors, but eventually, they experienced a breakthrough. Vicky is fond of saying that there is always a way of re-creating almost any favorite "conventional" food, including dessert. For a diet that revolves around eliminating sugar and other harmful sweeteners, that's quite an achievement!
2015
At the beginning of 2015, Rami and Vicky developed Tasteaholics.com and focused on writing research-heavy articles while also developing and photographing recipes and blogging about their progress. The site rapidly became renowned as an expert source for both keto information and tantalizing recipes. By the second year, they began publishing their popular series of cookbooks called Keto in Five. The cookbooks are centered on three basic principles: every dish contains five or fewer grams of net carbs per serving, is made with up to five ingredients, and can be prepared in just five easy steps. In 2016, they both quit their jobs and begin to focus exclusively on Tasteaholics.
2017
In 2017, the Abrams launched So Nourished, Inc., a company dedicated to creating quality low-carb products, such as sugar replacements, low-carb brownie mixes, pancake mixes, and syrups. They also expanded their sites to include keto meal plans, news articles and launched the Total Keto Diet mobile app (now the #1 keto app in the Android store with over 2 million downloads!).
2020
Today, the Abrams are experts in the keto diet industry and are authors of bestseller, Keto Diet for Dummies. They are focused on growing their companies and branching out into exciting keto products that they would have loved to have when they first started their keto journey. In her spare time, Vicky volunteers to help animals get adopted using her acquired photography skills. She enjoys traveling, spending time outdoors and working with her hands. Rami enjoys producing music, working out and coming up with the next crazy idea.
Our News Team
Executive Editor
Josh Burnett | Breaking News, Health & Fitness | Email
Contributors:
Ryan Mernin | Breaking News, Politics, & Economics | Email
Rebecca McCusker | Health & Fitness, Lifestyle | Email
Allison Lee | Health & Fitness, Technology | Email
Sarah Horvath | Lifestyle, Diet | Email
Amber Bogdanowicz | Biology, Medical Studies | Email
Tobias Roberts | Agriculture, Lifestyle | Email
Contact or Work With Us?
Jump over to our Work With Us page to see what services we offer. We love collaboration and are always happy to discuss partnership opportunities!
Tasteaholics, Inc. | Email
Questions?
Visit our help center for answers about keto, our recipes, cookbooks, app, and more!
Sign up for our newsletter or follow us on social media to be notified of new posts.
NUTRITIONAL DISCLAIMER
Please note that we are not nutritional or medical professionals. We are recounting experiences and recipes we've made and tried on this blog. Nothing that is expressed here should be taken as medical advice and you should ALWAYS consult with your doctor before starting any diet or exercise program. We provide nutritional data for our recipes as a courtesy to our readers. We use Total Keto Diet app software to calculate the nutrition and we remove fiber and sugar alcohols, like erythritol, from the total carbohydrate count to get to the net carb count, as they do not affect our blood glucose levels. You should independently calculate nutritional information on your own and not rely on our data. The website or content herein is not intended to cure, prevent, diagnose or treat any disease. This website shall not be liable for adverse reactions or any other outcome resulting from the use of recipes or recommendations on the Website or actions you take as a result. Any action you take is strictly at your own risk.