Chocolate. Even the word looks delicious.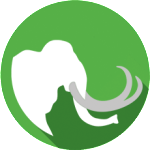 Chocolate gets a bad rep for causing weight gain, acne, and a boatload of other ailments. Sure, when you cram a cup of sugar into each bar, that'll run you into some problems. If you put poison into an apple and ate it, would you blame the apple? Real chocolate is full of fat, fiber, antioxidants, iron, magnesium copper, manganese and other minerals. It also helps reduce blood pressure and improves brain function, among many other benefits.
I've been a chocolate lover since I was a child. I could eat 10 king-sized Hershey bars throughout the day and go to sleep happy. One of the greatest things that happened once I started eating keto was my taste buds changing. I became so sensitive to sugar that even the darkest chocolate I indulge in now tastes as amazing as sugary, milk chocolate did. Trader Joe's has some amazing 85% cacao dark chocolate. I also enjoy Taza Chocolate, it's a little hard to find and pricey, but it's so pure! It contains two ingredients: organic cacao beans and (just a little) organic cane sugar. You can't get better chocolate!
We had company over for dinner one night and I decided to make things easier for myself and make dessert ahead of time. I also decided to go with something more subtle and grown-up- homemade truffles. With just a hint of sweetness and over the top richness, these homemade truffles are easy to make, store very well and impress the pants off anyone. I made them the night before and could've kept them in the freezer for a month (not that they would've lasted). It goes without saying, they went very quickly and I sat there wishing I'd made 50 of them to store for emergencies. Learn from my mistakes 😉
Subscribe for a FREE copy of our
4-Week Keto Meal Plan
4 Weeks of Delicious Keto Recipes!
Leftovers and Bulk Preps Included
Maximize Your Keto Diet's Success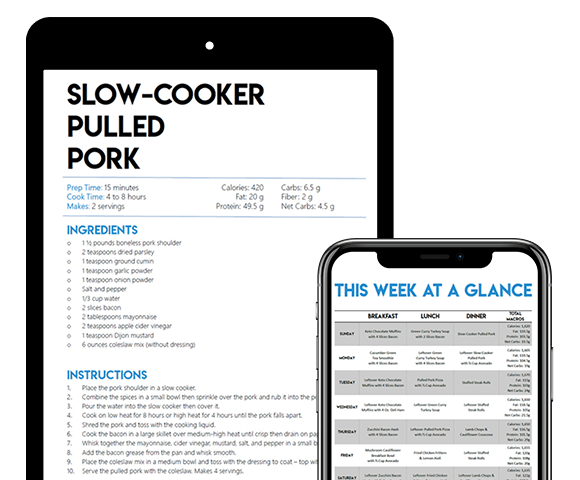 If you want to keep this ultra low carb, consider using Stevia sweetened chocolate like Lily's brand and sweeten with erythritol. I'd suggest dissolving the erythritol in the warm cream to ensure the truffles are nice and smooth inside.
And if you're strictly paleo and don't eat/drink heavy cream, consider adding a well-blended avocado to act as a creamy binder in this recipe! Or opt for the usual, naturally dairy-free, coconut cream.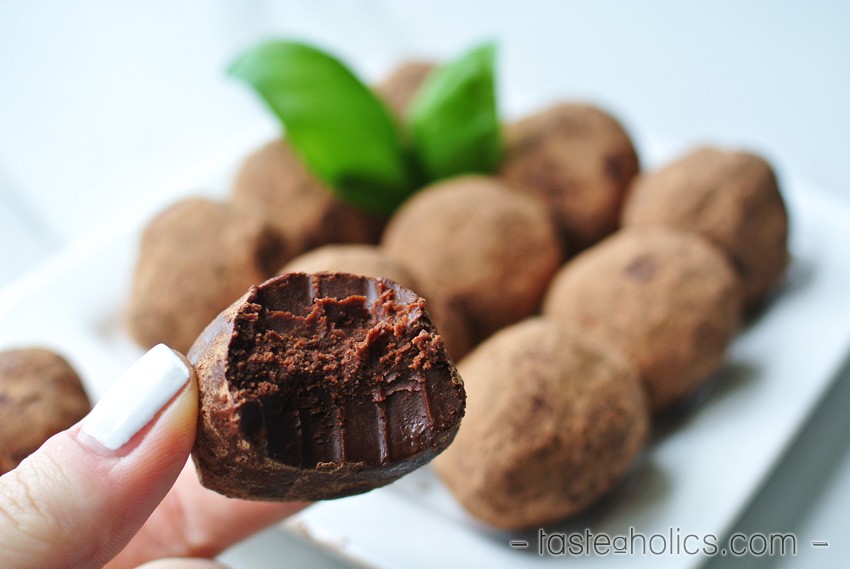 Variations
You can keep the recipe nice and simple and use the bare essentials: chocolate, sweetener, and cream.
In my recipe I added vanilla to contrast the deep chocolate flavors, cinnamon to add warmth and some kick, and salt to bring out the sweetness. Consider adding mint, or orange zest, more salt or even chili! Let's face it, chocolate goes well with anything. Chocolate covered bacon anyone?
As for the coating, I used cocoa powder, but you can also use crushed nuts (finely crushed, and pressed on the surface while the truffles aren't too hard), shredded coconut, or just dip them into a different type of chocolate! Drizzle these homemade truffles with peanut butter, coconut butter, or white chocolate for extra impress points.
Next time I make these, you better believe I'm adding some nuts to the center!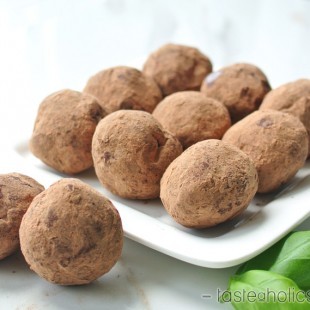 Homemade Truffles - Low Carb & Keto
Macros per truffle:
• 142 Calories
• 12g of Fat
• 1.5g of Protein
• 4g of Carbs

Homemade Truffles - Low Carb & Keto

Macros per truffle:
• 142 Calories
• 12g of Fat
• 1.5g of Protein
• 4g of Carbs

Begin by heating cream on a low flame but don't let it boil. Start to chop your chocolate bars into small pieces.

When it's simmering, add chopped chocolate to the cream and stir until combined. Add the butter in as well and stir until completely melted.

Turn the heat off and add pancake syrup, vanilla, cinnamon, and salt. Stir to combine.

Let the mixture refrigerate for about an hour. You may need to stir every once in a while to ensure the butter is well distributed; it has a tendency of separating.

Once it's cool and hardened in the refrigerator, you can scoop some truffle batter up and roll it into a small ball, about an inch and a half in diameter. You can of course make them smaller or bigger to your liking.

Place each round ball onto a plate lined with wax or parchment paper and refrigerate for about 30 minutes.

Once they've hardened some more, you can give them another quick roll in your hands to smooth them out.

Place cocoa powder in a deep bowl and add your truffles. Shake and roll the truffles gently in the cocoa powder to coat them evenly.

Put the truffles in an airtight container and refrigerate until ready to serve. Garnish with a sprig of mint and enjoy with hot tea!
If you use a sugar free alternative to honey, your truffles will be even lower in carbs!
Tasteaholics, Inc. is a participant in the Amazon Services LLC Associates Program, an affiliate advertising program designed to provide a means for sites to earn advertising fees by advertising and linking to Amazon.com.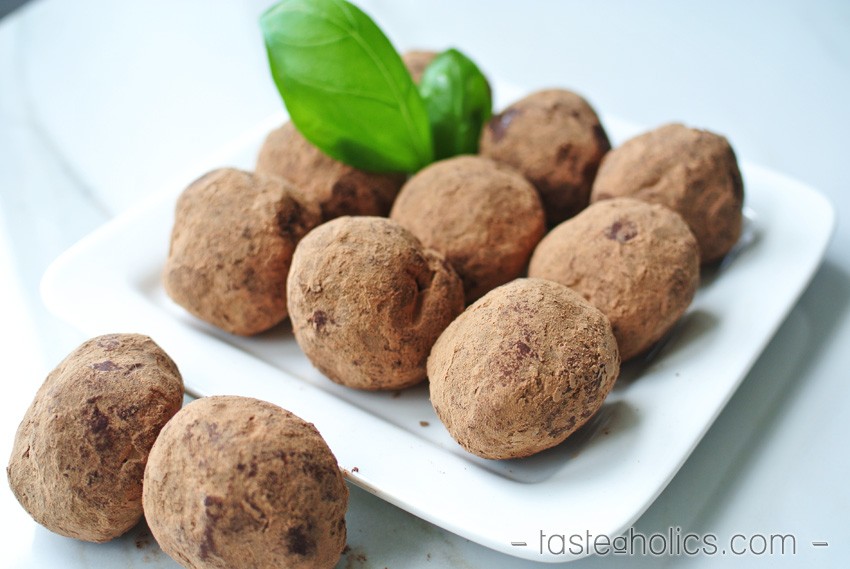 Loved this recipe? Let us know! Something didn't quite turn out right? Ask us in the comments below or contact us– we respond to comments every day and would love to hear from you and help you out! And check out all our desserts to learn to make more delicious and healthy meals!
NUTRITIONAL DISCLAIMER
The content on this website should not be taken as medical advice and you should ALWAYS consult with your doctor before starting any diet or exercise program. We provide nutritional data for our recipes as a courtesy to our readers. We use Total Keto Diet app software to calculate the nutrition and we remove fiber and sugar alcohols, like erythritol, from the total carbohydrate count to get to the net carb count, as they do not affect your blood glucose levels. You should independently calculate nutritional information on your own and not rely on our data. The website or content herein is not intended to cure, prevent, diagnose or treat any disease. This website shall not be liable for adverse reactions or any other outcome resulting from the use of recipes or recommendations on the Website or actions you take as a result. Any action you take is strictly at your own risk.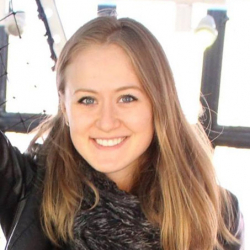 Latest posts by Vicky Abrams
(see all)
Have You Tried These Delicious Recipes?