Make Christmas More Delicious Than Ever!
The holidays are here! Unlike Thanksgiving, you get much more flexibility in terms of dinner. Tired of turkey? We are too, that's why we're exploring our options this year! Check out our top contenders for this year's feast. We gathered the greatest holiday recipes from around the blogosphere that we think would go great on our table (and in our bellies).
Need some more inspiration? You have to check out the Keto Holiday Cookbook – celebrate a keto Christmas, Thanksgiving, and beyond, with keto-friendly, whole-food-based recipes that you will use year after year to impress your guests, and stay keto throughout the holiday season. Featuring a variety of over 30 low-carb appetizers, starter, side dish, entree, dessert, and condiment recipes, each dish will bring your holiday meals to life, whether you're hosting a group with food allergies, your keto friends, or non-ketoers.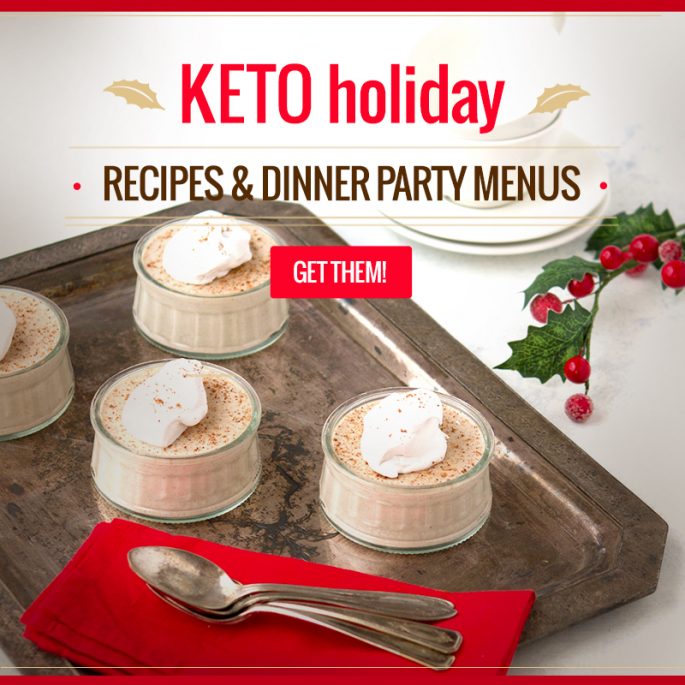 Plus, this beautifully designed digital cookbook is complete with 4 keto dinner party menus to make your perfect keto event, easy: Classic Christmas Menu, Classic Thanksgiving Menu, Low-Calorie Menu, and Vegetarian Menu. Don't miss your chance to grab this holiday kitchen staple!
Subscribe for a FREE copy of our
4-Week Keto Meal Plan
4 Weeks of Delicious Keto Recipes!
Leftovers and Bulk Preps Included
Maximize Your Keto Diet's Success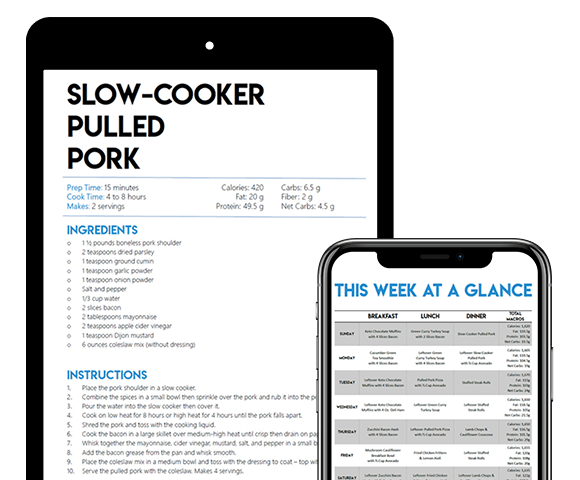 Appetizers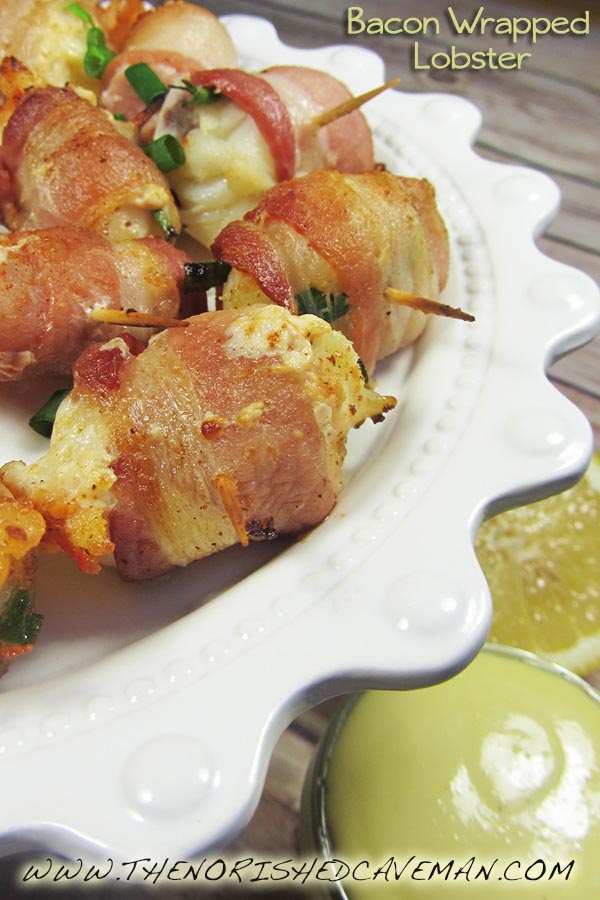 Bacon Wrapped Lobster Chunks

One of the greatest things about being on a ketogenic diet is the creativity it brings out in you. We're eating more colorful and delicious meals now than we ever have! And to think… there was a time we settled for a bowl of pasta for dinner. Not anymore! We try to make something new every day, and with food, that's easy. There are millions of things you can have for dinner that are nutritious, taste amazing and are deceptively simple to make. Tonight for dinner, we're mixing it up and making something that would actually be considered an appetizer- bacon wrapped lobster chunks with homemade garlic aioli!

from The Nourished Caveman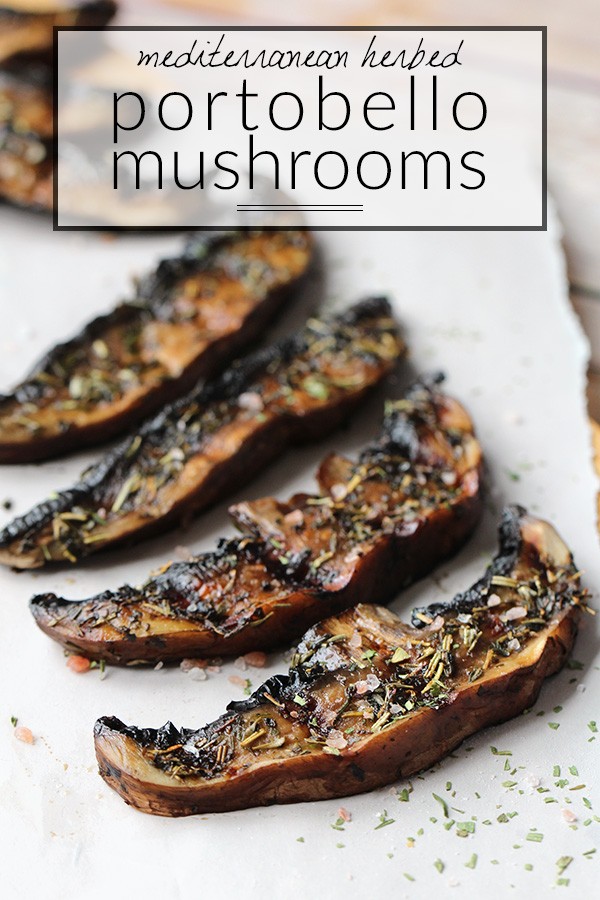 Mediterranean Grilled Portobello Mushrooms

A Greek Inspired Side! We're big fans of Greek food. It's hearty and full of exotic flavors that come largely from the herbs and spices they use in their cuisine. Some of the quintessential herbs found in Greek cooking are rosemary, basil, parley and thyme.

from Tasteaholics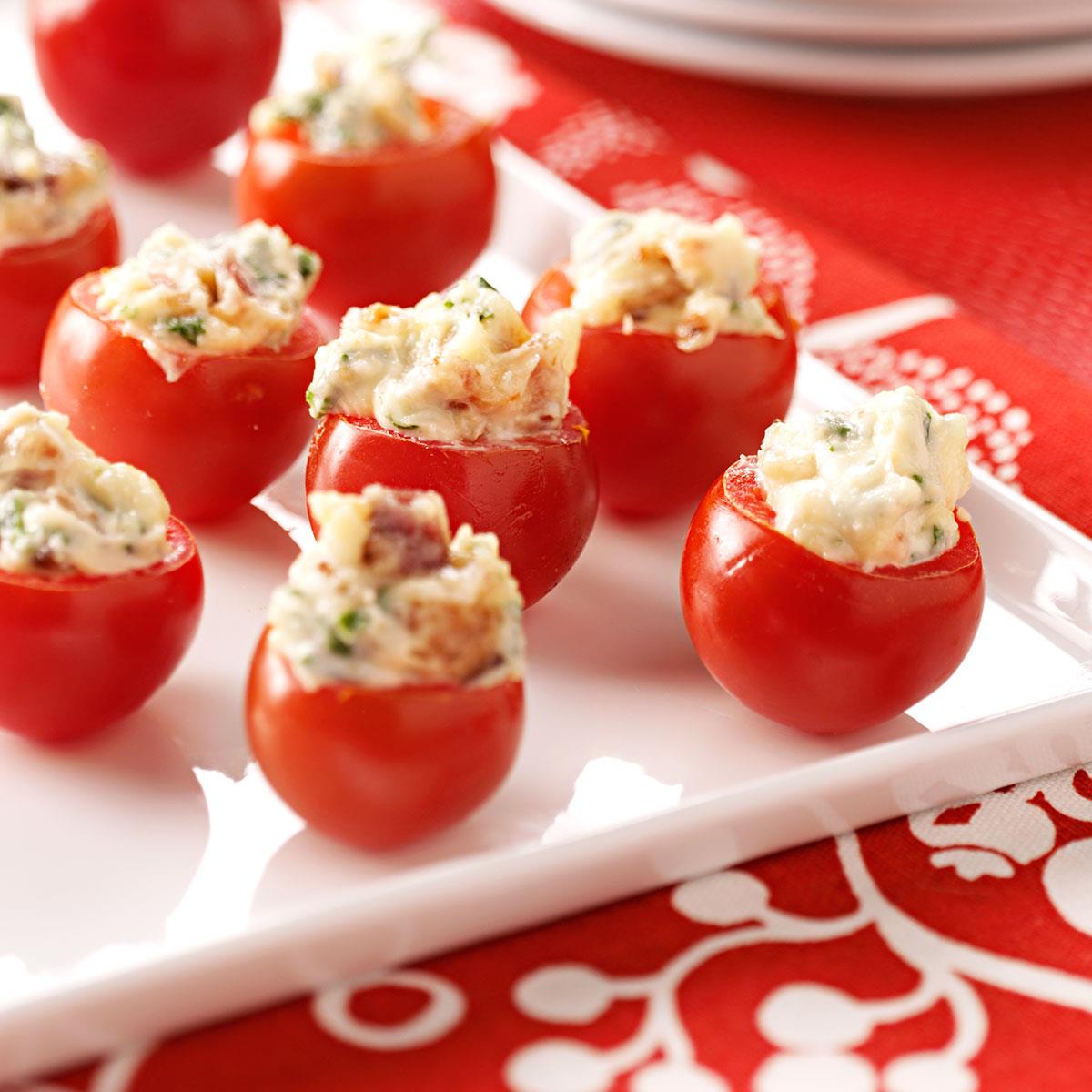 BLT Bites

These quick hors d'oeuvres may be mini, but their bacon and tomato flavor is full size. They're super quick to make and pack a real flavorful punch!

from Taste of Home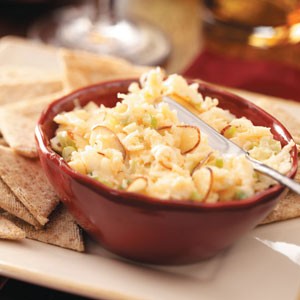 Almond Cheese Spread

A delicious and straightforward almond cheese spread recipe that'll wow your guests!

from Taste of Home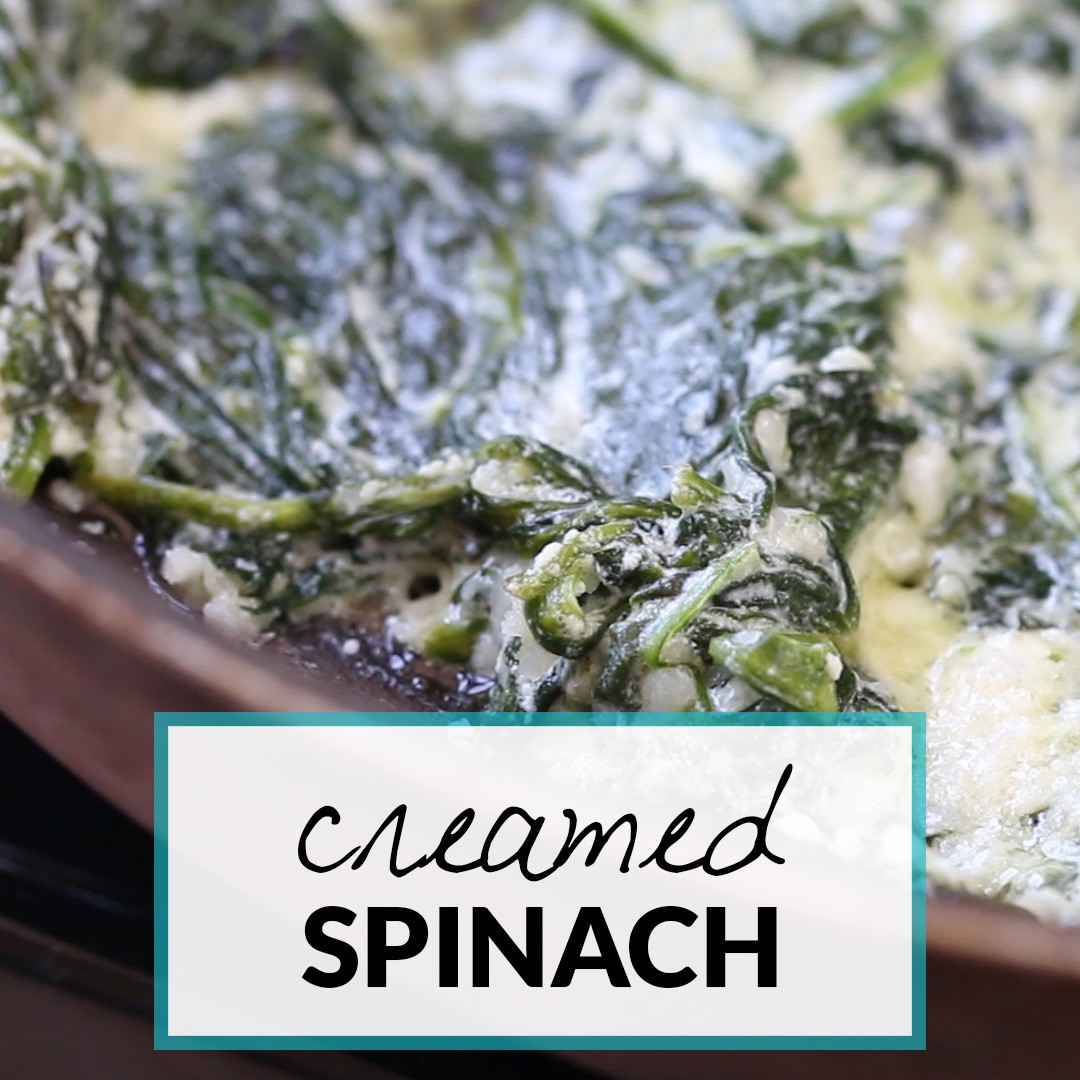 Creamed Spinach

Delicious Creamed Spinach with Parmesan! For the majority of my life, I never understood people's aversion to spinach. Children and adults alike treated spinach like some hideous, bitter vegetable that was the epitome of the dreaded "diet". I've used and enjoyed spinach for years- in my stir fries, raw in salads and smoothies. I even served

from Tasteaholics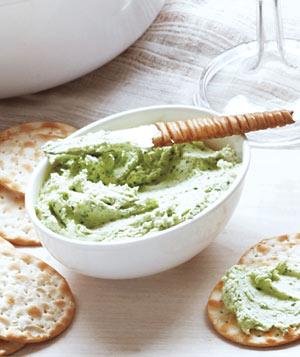 Goat Cheese Spread

A good cheese spread recipe should pack in tons of flavor without requiring a ton of chopping or any real "cooking," so to speak. That's why we combined two packages of soft goat cheese with a smattering of chopped fresh herbs and black pepper to create this simple, earthy spread that offers a taste of a much more complex recipe. Use any variation of fresh herbs you love, like chives, tarragon, flat-leaf parsley, or dill. Experiment with combinations until you've found your signature spread, and serve it alongside crackers. The spread makes a bright addition to any cheese plate, but also stands on its own as an appetizer.

from Real Simple
Soups & Salads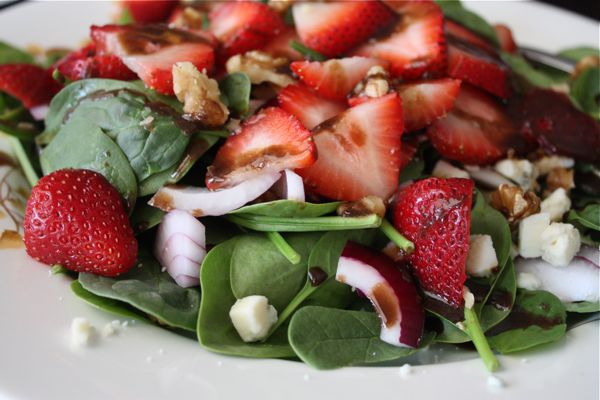 Spinach Strawberry and Walnut Salad

This Spinach Strawberry and Walnut Salad with Raspberry Balsamic Vinaigrette is classic - and full of nutrition! One of my favorite salads ever.

from Aggies Kitchen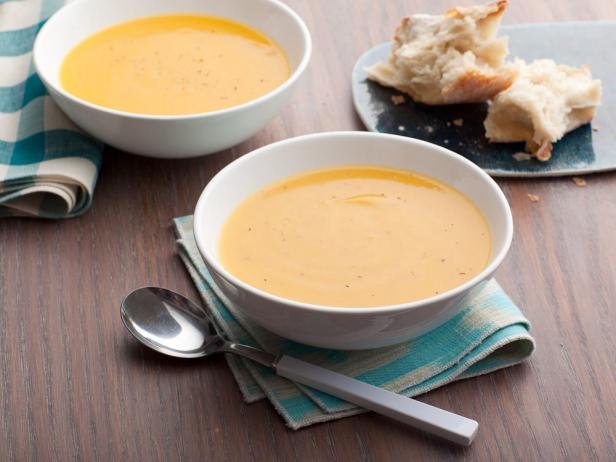 Butternut Squash Soup

Try this delicious, easy-to-follow Butternut Squash Soup recipe!

from Food Network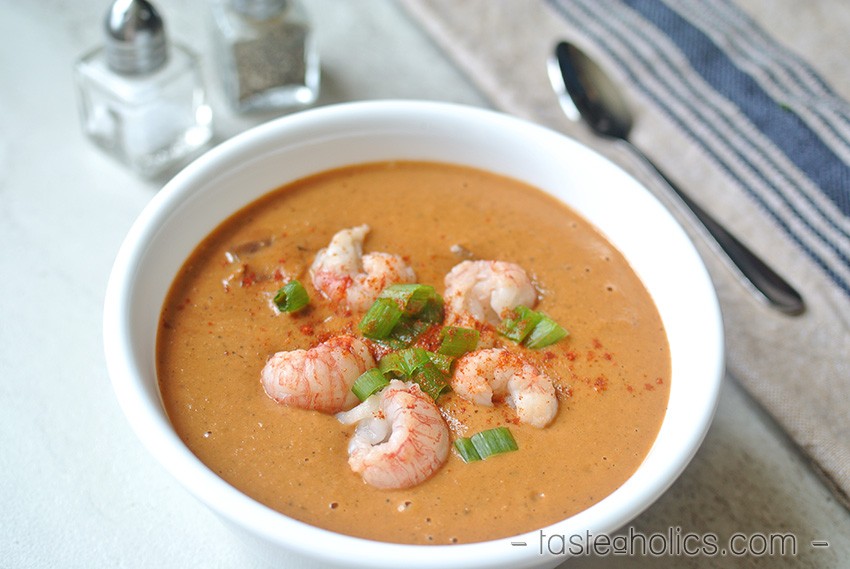 Easy Lobster Bisque

A Favorite Made Low Carb! To the untrained eye, the lobster bisque at your favorite seafood spot may seem like a safe bet compared to a lobster roll or some breaded calamari.

from Tasteaholics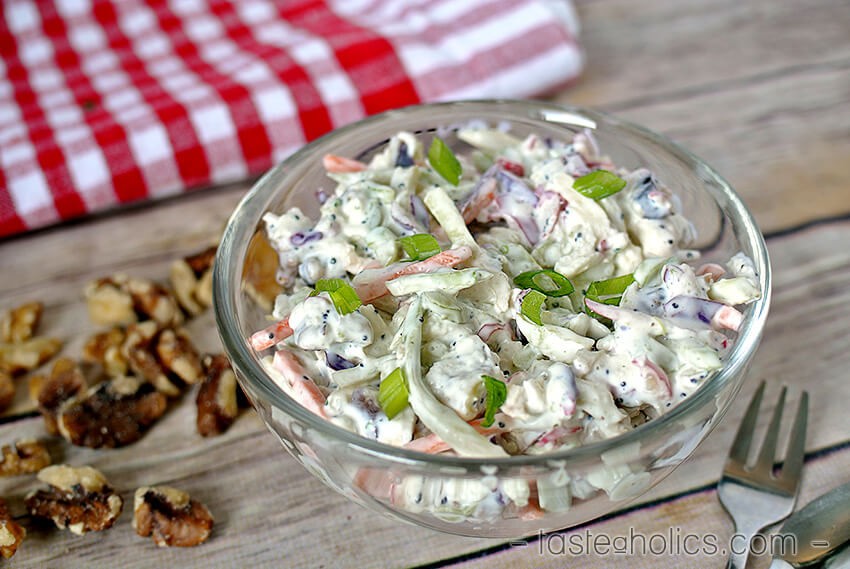 Keto Apple Slaw

Sweet Without the Sugar! There's nothing wrong with a little coleslaw, especially in the summer! It's a fresh, crisp and refreshing side dish served at BBQ's, restaurants and parties. Unfortunately, many coleslaws will have added sugars to make it the sweet, creamy side dish everybody loves. It's the combination of all these carbs and fats (from...

from Tasteaholics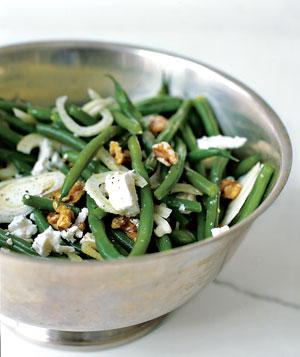 Green Bean Salad With Walnuts, Fennel, and Goat Cheese

The nuts, goat cheese, and vinaigrette completely made this dish! It was sooo tasty! And remember, this is coming from a person who previously did not like eating green beans. It is really easy to make, I got so many compliments on it, and my family and guests really liked the fennel in it too.

from Real Simple
Main Courses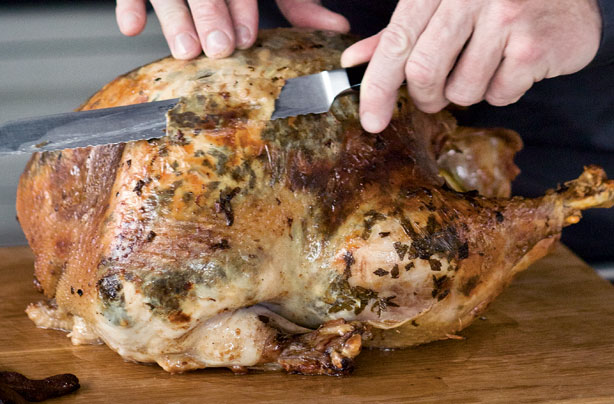 Gordon Ramsay's Roast Turkey

Give this turkey a seasonal twist by swapping the lemon for orange instead. It'll give your turkey a new lease of life.

from Good To Know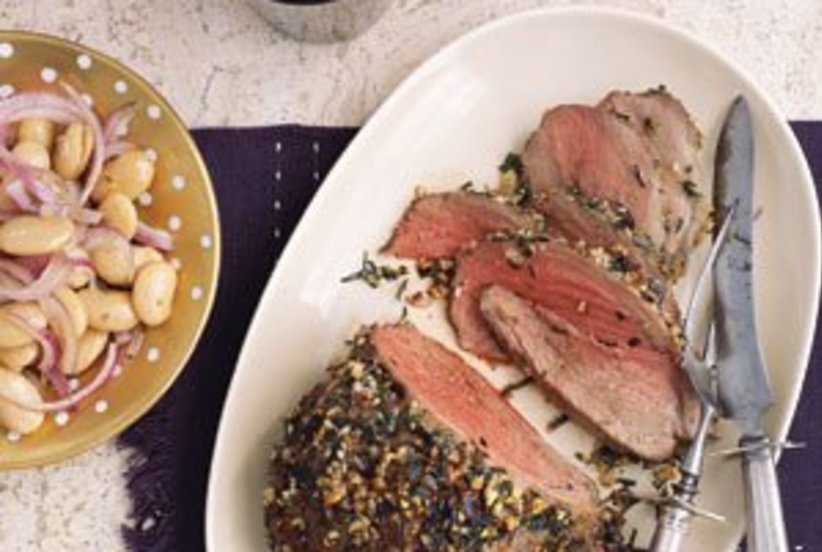 Roasted Tarragon Lamb With Butter Beans

Skip the beans, the lamb alone will be a show stopper! You can have just about anything as a main course for your holiday dinner. Lamb is both familiar, yet extraordinary. No one will expect a perfectly roasted lamb with the amazing flavor of tarragon!

from Real Simple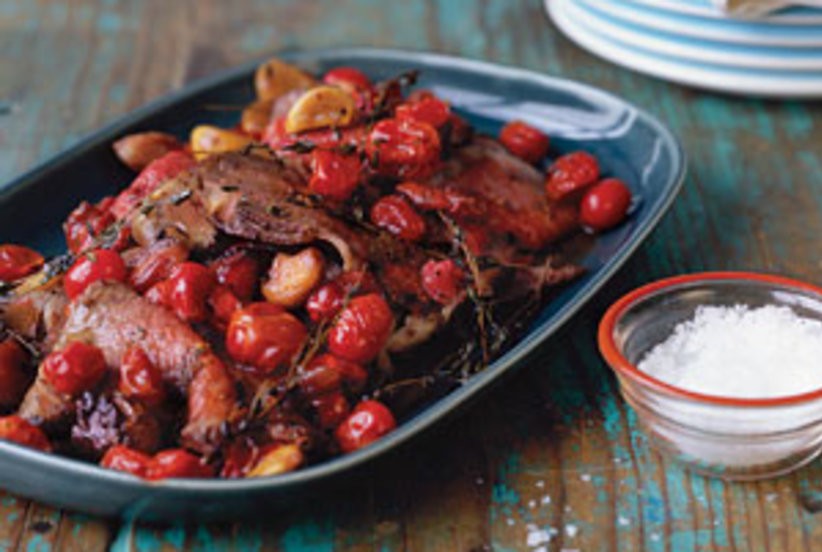 Roast Beef With Slow-Cooked Tomatoes and Garlic

You might not believe us when we tell you, but you're just 4 ingredients away from a stunning centerpiece roast. We combined an inexpensive piece of beef, tomatoes, garlic, and thyme, stuck it in the oven and poured ourselves a glass of wine. It's recipes like this one—with a decent amount of inactive time—that we love to employ during the busy holiday season.

from Real Simple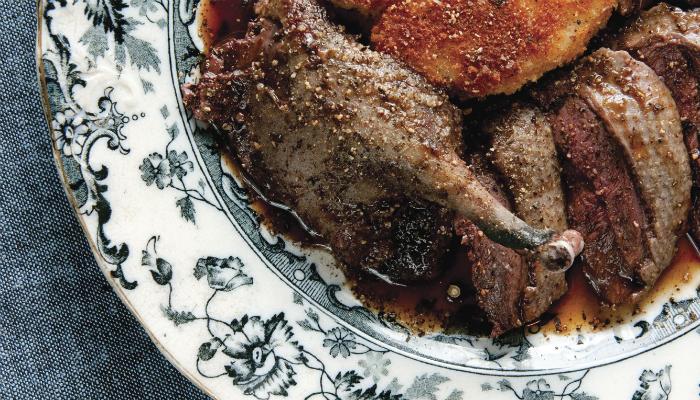 Roasted Goose

This recipe is specifically designed for fat domesticated ducks and geese. Try this method with a wild bird only if it is large and very fatty, such as a big mallard or pintail duck or a specklebelly goose. You will get lots of extra goose fat from this. Save it. Duck fat and goose fat are God's gift to potatoes, plus they are a spectacular medium for cooking winter greens such as kale, spinach, or chard.

from Splendid Table
Sides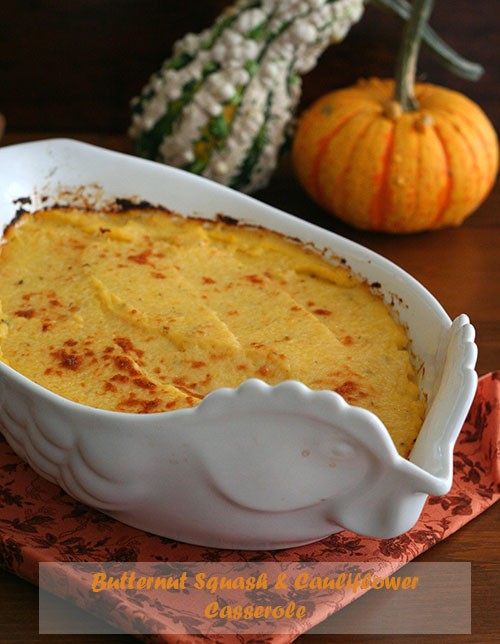 Butternut Squash & Cauliflower Casserole

The best flavours of fall come together in this low carb butternut squash casserole.  A perfect Thanksgiving side dish.  I'm immensely pleased with myself at the moment.  Not just because this is a delicious low carb casserole recipe that I am excited to share with you.  And not just because I am ahead of the game here and bringing you a great Thanksgiving side dish with plenty of time to spare.  But because of the photos I managed to get.  Okay, so there is nothing earth shattering about the composition or the lighting or the styling.  But look closely at...

from All Day I Dream About Food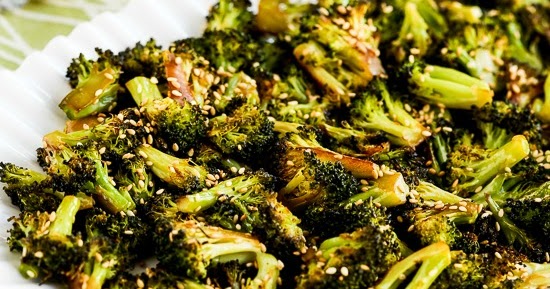 Roasted Broccoli with Soy Sauce and Sesame Seeds

Quick Roasted Broccoli with Soy Sauce and Sesame Seeds is an amazing side dish, and this perfect broccoli recipe is low-carb, low-glycemic, South Beach Diet Phase One & gluten-free.

from Kalyns Kitchen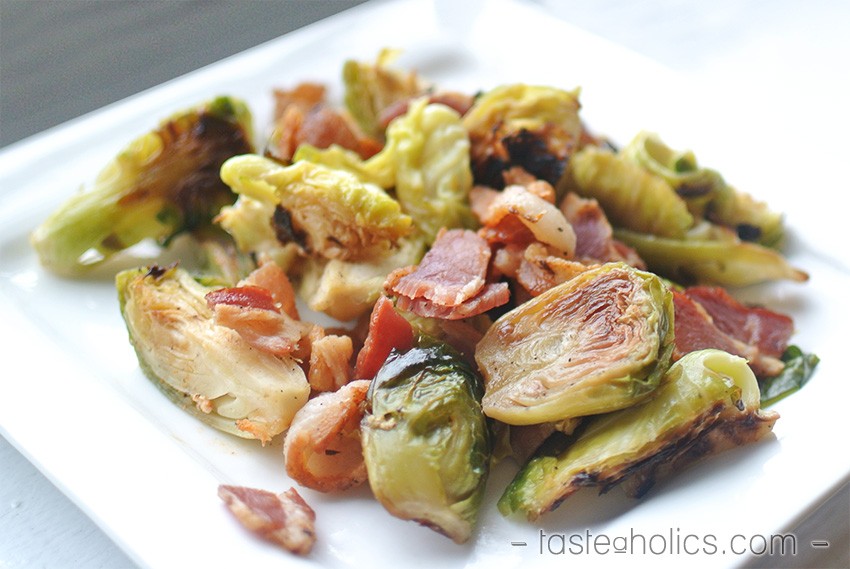 Roasted Brussels Sprouts with Bacon

Roasted Brussels sprouts with bacon are so easy to make with only 2 basic ingredients! They pair very well with meats and are a favorite during Thanksgiving! You can play around with the ratio of sprouts to bacon depending on everyone's liking. We like to use 2 strips per person, but it can easily be 1 or even 3! You can also make these in advance and then reheat them in the oven until warm.

from Tasteaholics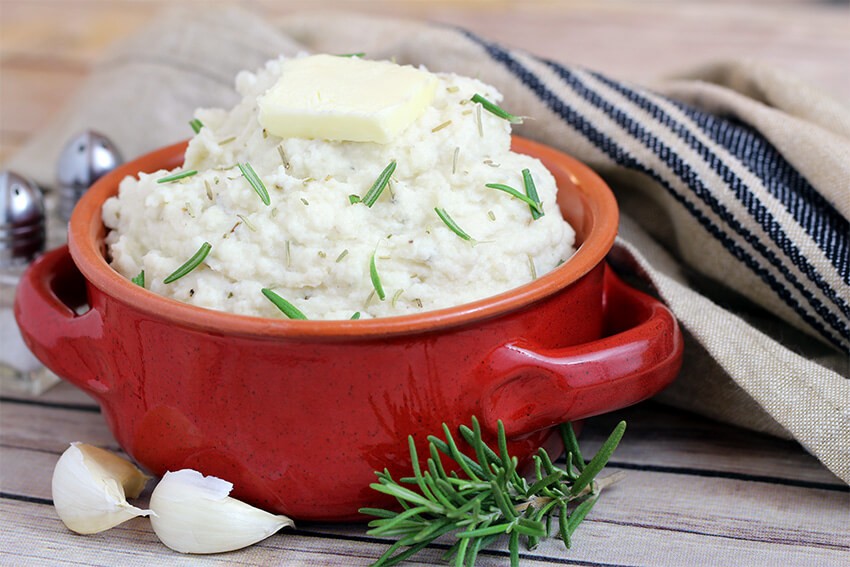 Roasted Garlic & Rosemary Cauliflower Mash

We love to add butter, sour cream and dill to our cauli mash to give it the distinct "potatoe-y" taste. There are other flavors that pair beautifully with cauliflower- one of our favorites is roasted garlic and fresh rosemary! Each ingredient added to this recipe adds to the natural sweetness of the final product. When roasted, garlic cloves change completely! They turn from a sharp and spicy bite to a soft, sweet and sticky consistency.

from Tasteaholics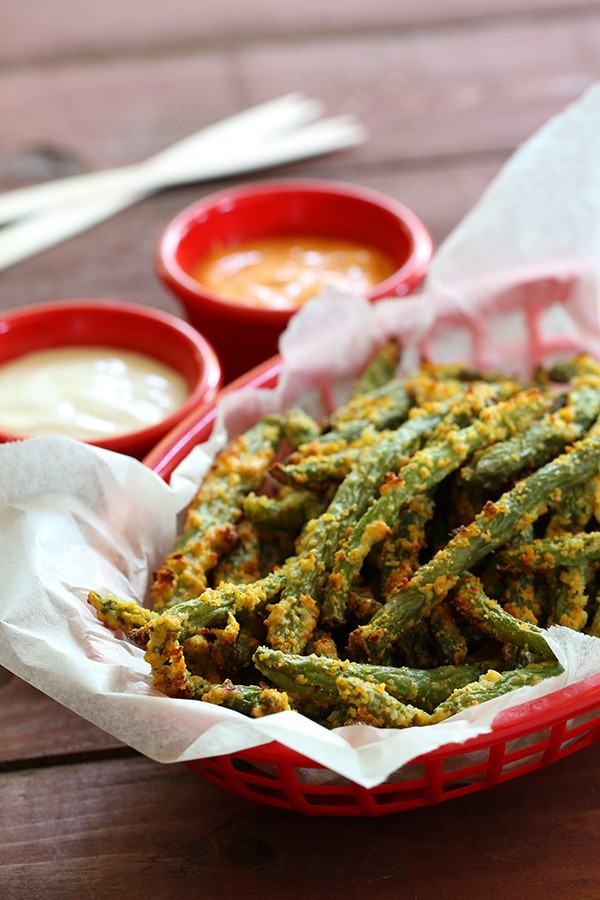 Green Bean Fries

So for yesterday's dinner, Rami and I decided to dress up some green beans and bake them in a delicious Parmesan crust to create Green Bean Fries! Our first thought was to coat them in pork rinds or almond meal but we agreed Parmesan cheese would bring not only crunchy texture but also some serious flavor. Parmesan cheese it was.

from Tasteaholics
Desserts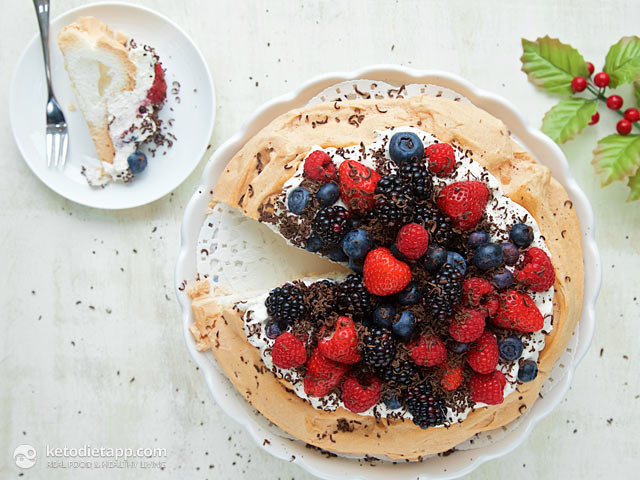 Low-Carb Holiday Berry Pavlova

Pavlova is one of the most effortless desserts you can make and is perfect for a special occasion like the upcoming Holiday season. It's like Eton Mess made into a posh cake that will impress your guests! If you follow a ketogenic diet, you often end up with leftover egg whites, so making Pavlova is a great way to use them.

from KetoDiet Blog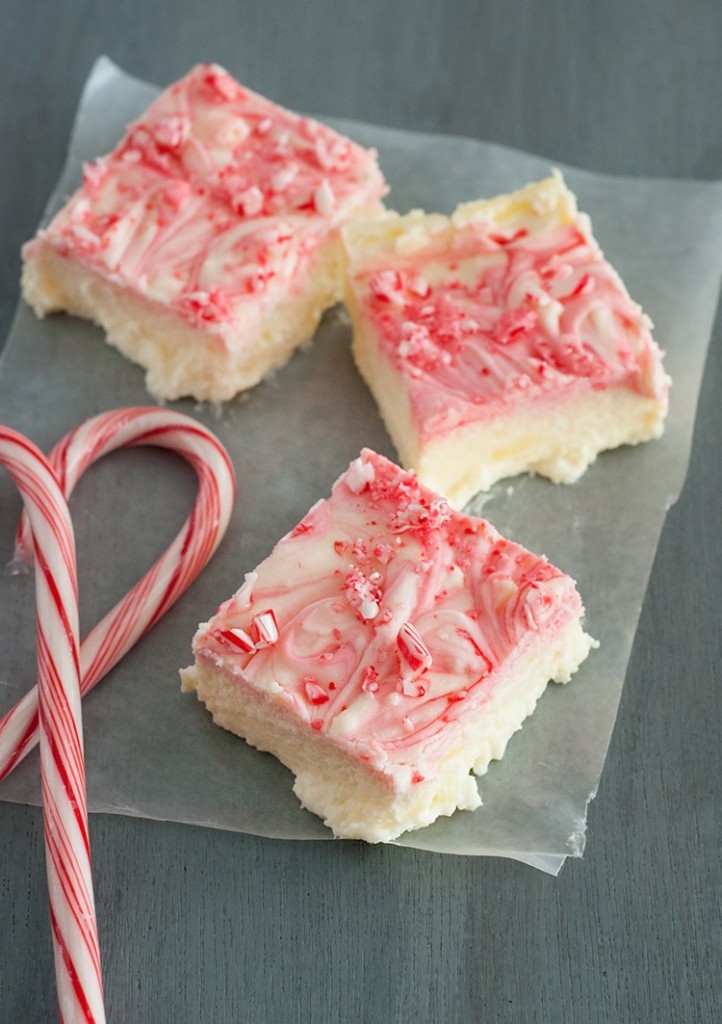 Peppermint Cheesecake Bars – The Low Carb Diet

Looking for a tasty recipe for Peppermint Cheesecake Bars? Well here's a fool proof no-bake recipe that's sure to be a showstopper! The holidays just aren't the same without some peppermint packed candy canes. Candy cane treats don't exactly mesh well with low carb (they're all sugar) but that doesn't mean I should be deprived of sweet peppermint goodies.

from The Low Carb Diet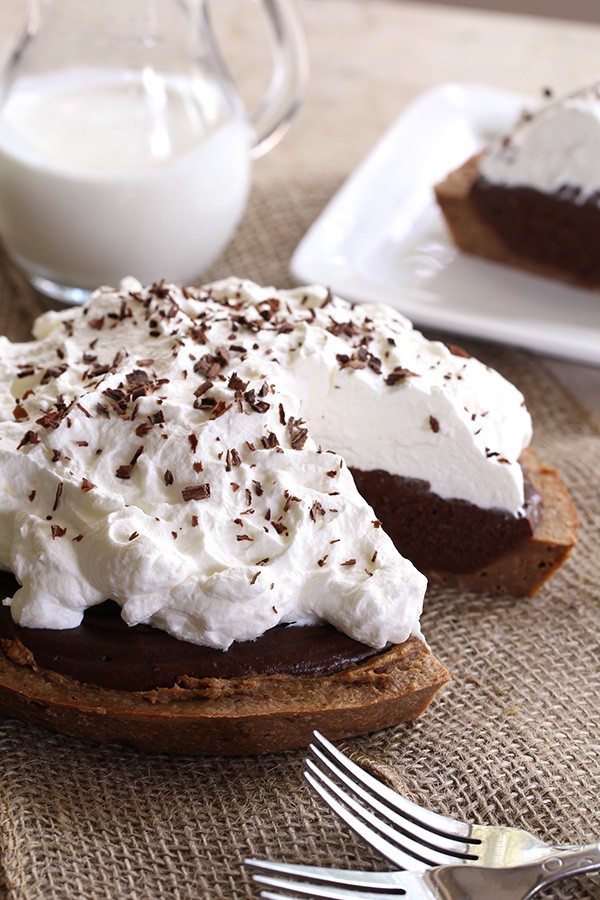 Peanut Butter & Chocolate French Silk Pie

Classic Combos Are Always a Hit! You can't go wrong with a good peanut butter and chocolate dessert. The two are already naturally low carb friendly so there's not much work you need to do. In fact, most nights, Rami and I enjoy tea with a bit of Lindt 90% Cocoa and a spoonful of peanut butter...

from Tasteaholics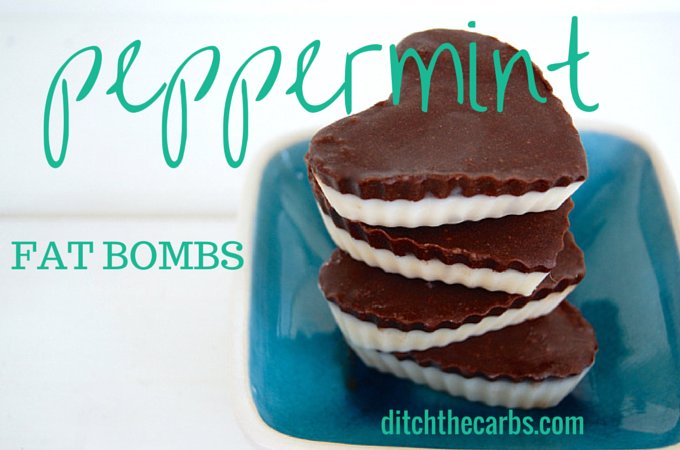 Peppermint Fat Bombs

You have to try these peppermint fat bombs. Keeps hunger away and helps improve weight loss. Sugar free, gluten free, low carb, LCHF, keto, and paleo.

from Ditch The Carbs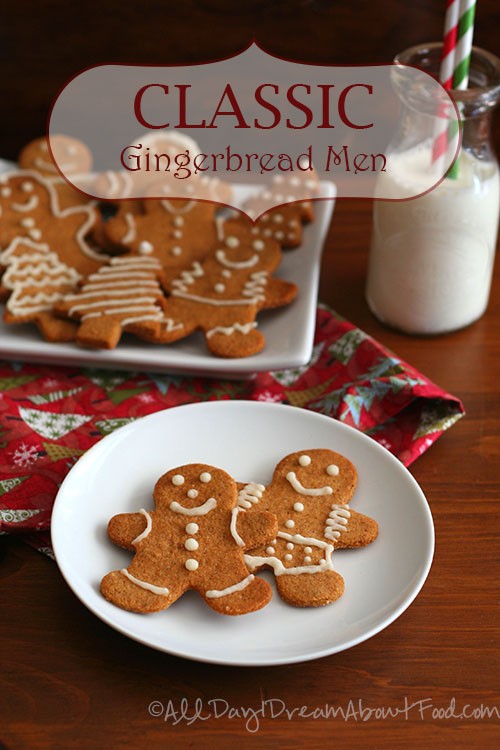 Classic Gingerbread Men

Classic Gingerbread Men cookies made low carb and gluten-free. Perfect for decorating with your kids and giving as a healthy holiday gift. Like most little kids, my children love decorating cookies. I can't say I feel the same myself. I think much of it has to do with the finicky nature of working with royal icing. My hands, so steady in other times, tend to shake a little as I squeeze the piping bag. Lines I mean to be straight end up wobbly and crooked. Lines that should be curved just end up looking ragged and uneven.

from All Day I Dream About Food
Drinks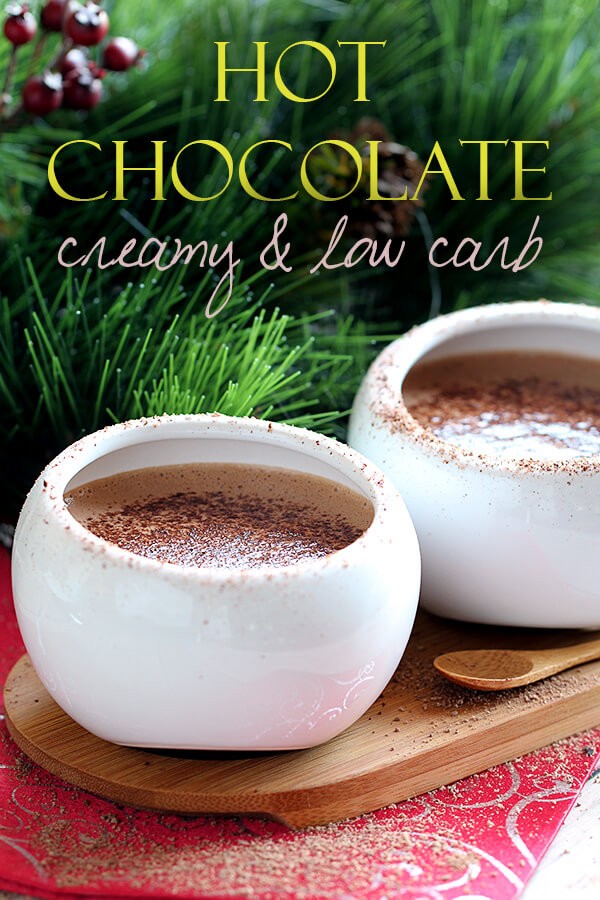 Creamy Low Carb Hot Chocolate

Rich & Creamy Hot Cocoa! Winter has officially HIT New York City. Each serving of this Low Carb Hot Chocolate has only 2 net carbs and is super rich and creamy. If you'd like to make this drink dairy-free, you can substitute the heavy cream with coconut cream. We made both versions and they ended up equally delicious. Enjoy!

from Tasteaholics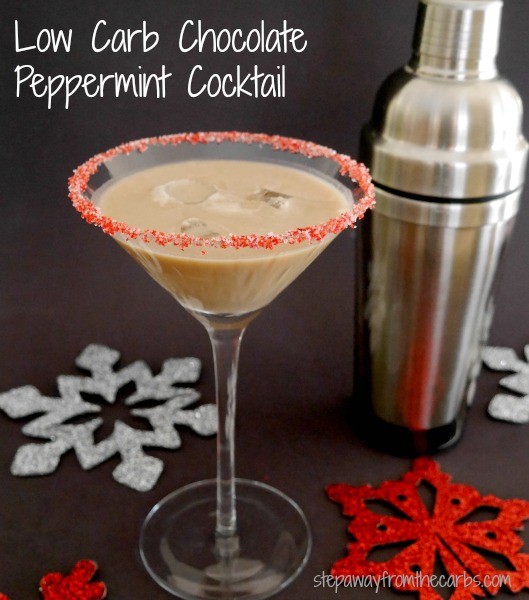 Low Carb Chocolate Peppermint Cocktail

This chocolate peppermint cocktail is low carb and is the perfect drink for the holiday season! Can't decide between a dessert and a cocktail? Then this is the solution. Because it IS a sweet cocktail – but sometimes that's just what you need! To prepare the glass, add some Swerve (granulated) to a plate and mix in some red food dye.

from Step Away From The Carbs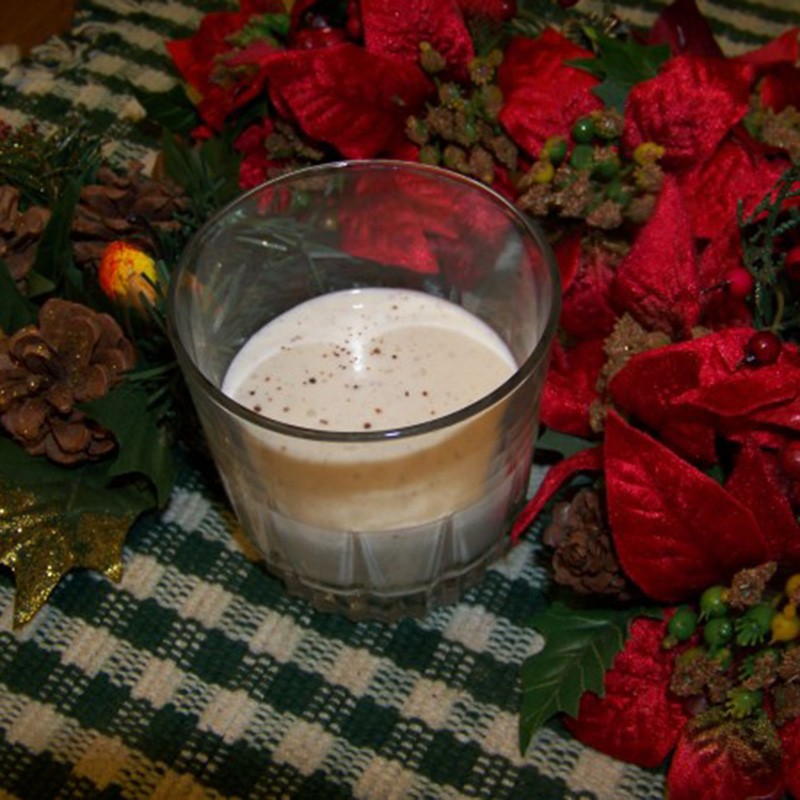 Sugar Free Eggnog

A sugar free eggnog recipe that uses a mix of stevia and erythritol as the sweetener. It's made with a combination of low carb heavy cream and almond milk. Some people don't heat up or cook the eggs when making eggnog, but I prefer to at least cook the yolks a bit. In this low carb sugar free eggnog recipe, the eggs are separated. The yolks are cooked up some with the cream, but the egg whites are whipped and folded into the liquid after it has cooled down.

from Low Carb Yum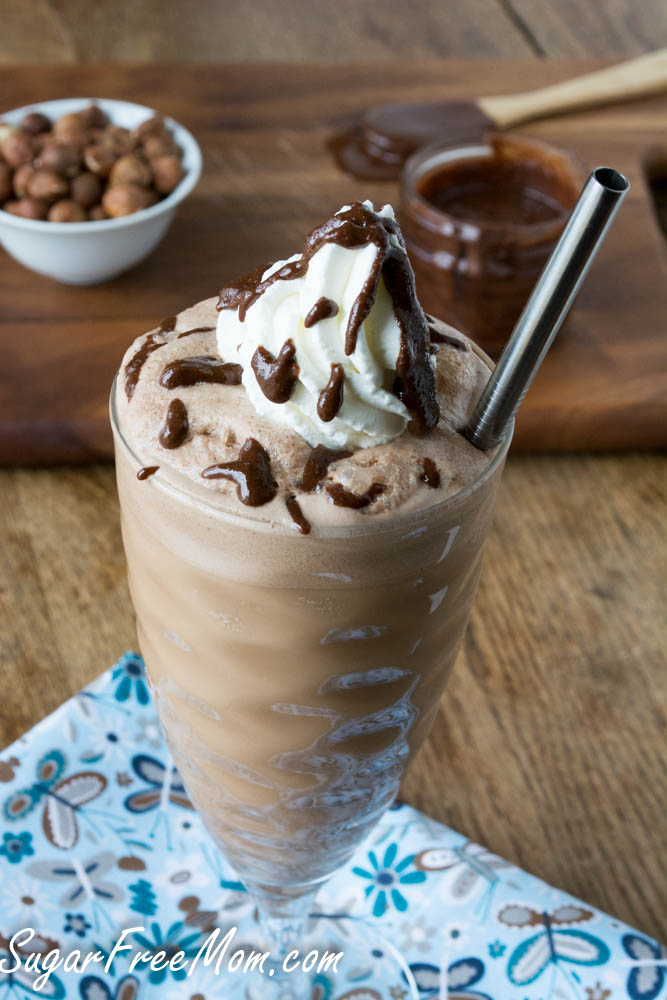 Sugar-Free Nutella Iced Coffee Frappe

This combo was meant to be together! Homemade Nutella made from toasted hazelnuts and chocolate mixed with coffee is HEAVENLY! This Homemade Nutella recipe has been used quite a bit now and why not when you take the time to make something so delicious adding it to other recipes is life changing!

from www.sugarfreemom.com

Pumpkin Pie Martini

These Pumpkin Pie Martinis were one of my spur-of-the-moment creations. I was doing some recipe research online, and I don't even remember what I was looking up, but it certainly was not a cocktail. But a version of these came across my computer and I took one look and knew I had to make a low carb version. The original used sweetened pumpkin pie filling, vanilla vodka and white creme de cacao, as well as crushed graham crackers for the rim. I went with pumpkin puree and added the spices in myself, plus a little sweetener.

from All Day I Dream About Food
Loved these recipes? Let us know! Something didn't quite turn out right? Ask us in the comments below or contact us– we respond to comments every day and would love to hear from you and help you out! And check out all our low carb recipes to learn to make more delicious and healthy meals!
NUTRITIONAL DISCLAIMER
The content on this website should not be taken as medical advice and you should ALWAYS consult with your doctor before starting any diet or exercise program. We provide nutritional data for our recipes as a courtesy to our readers. We use Total Keto Diet app software to calculate the nutrition and we remove fiber and sugar alcohols, like erythritol, from the total carbohydrate count to get to the net carb count, as they do not affect your blood glucose levels. You should independently calculate nutritional information on your own and not rely on our data. The website or content herein is not intended to cure, prevent, diagnose or treat any disease. This website shall not be liable for adverse reactions or any other outcome resulting from the use of recipes or recommendations on the Website or actions you take as a result. Any action you take is strictly at your own risk.
Latest posts by Rami Abrams
(see all)
Check Out These Roundups: