Get Ready for Low Carb Breakfast!
When you start eating a keto diet or even just a low carb diet, you likely begin making eggs almost every morning. Eggs are, after all, a great low carb breakfast food. They contain no carbs, are high in protein, and super versatile. However, you really can only have eggs so many times…
Let's face it – we all have those days where we get sick of eggs! After eating eggs, again and again, you likely are craving something new and exciting for breakfast. However, what can you have that will taste great, is easy to make and still sticks to your low carb lifestyle? You actually have lots of options!
You may need to keep some eggs on hand as a lot of these recipes incorporate eggs into batters and doughs. That is still more exciting than just cracking an egg into a pan for breakfast though! Eggs really are versatile though and you'll find yourself using them in many breakfast recipes like pancakes, waffles, and even low carb donuts! So don't discard those eggs entirely; make something completely new and delicious.
Subscribe for a FREE copy of our
4-Week Keto Meal Plan
4 Weeks of Delicious Keto Recipes!
Leftovers and Bulk Preps Included
Maximize Your Keto Diet's Success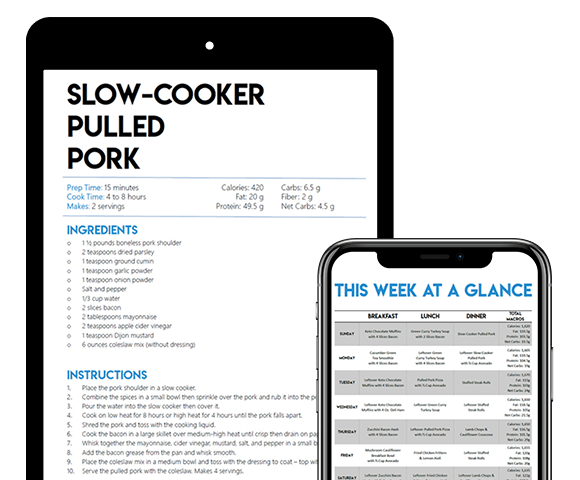 A lot of "traditional" breakfast foods tend to be on the sweeter side (especially when you take scrambled eggs, fried eggs, and hard-boiled eggs out of the equation). Some of the best breakfasts are actually quite sweet and almost dessert-like. Pancakes and waffles, for example, are classic breakfast foods that can be super sweet. That is especially true when you consider covering them in maple syrup.
Luckily, there are ways to enjoy these sweet breakfast foods while sticking to your low carb diet. There is even low carb maple syrup you can use! Many of our baked goods and batter based breakfasts use almond flour, erythritol, and other low carb substitutes to replace ingredients that are not suitable for a low carb diet. That doesn't mean that you will be lacking in flavor though! These recipes will have you making some of the most flavorful breakfasts around!
So forget about those basic eggs and get excited to try some new, delicious, and totally keto-friendly recipes. You are sure to find some great things that you will love and that will help you get going in the morning.
Use this healthy recipe round up to inspire you to mix breakfast up. We've collected the best low carb breakfast recipes from the biggest blogs out there just for you! Take a look at them all and start cooking! Let us know which recipes you love the best- we love to hear from you!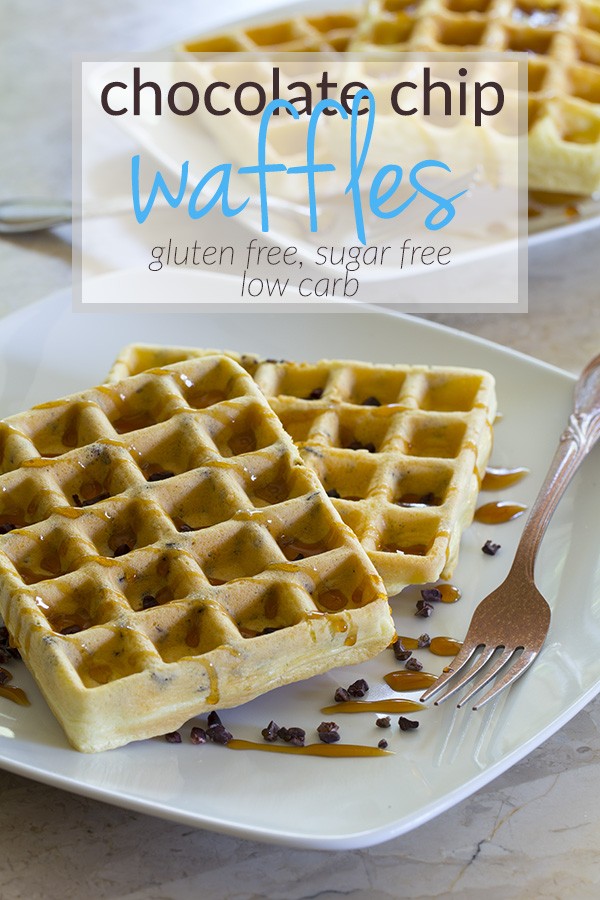 5 Ingredient Chocolate Chip Waffles

Low Carb Waffles! We're currently in Florence, Italy, and while it's a little hard to avoid carbs, we're doing just fine :). One of the ways we're sticking to our low carb diet is cooking at home as much as we can. That means most breakfasts and lunches are made right at home. We have an

from Tasteaholics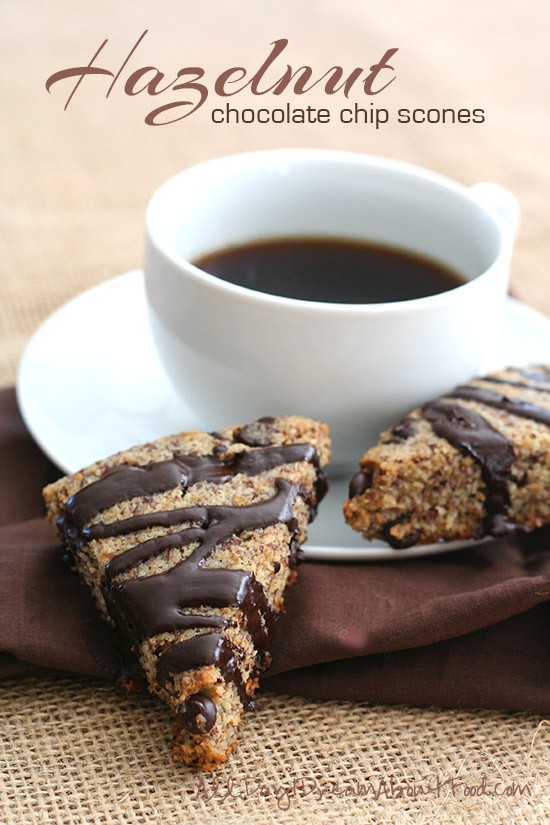 Hazelnut Chocolate Chip Scones

A great new low carb scone recipe with the delicious combination of hazelnuts and chocolate. Move over, Nutella, there's a healthier option in town. When I was growing up, chocolate for breakfast was simply not an option in our house. My mother didn't keep a lot of sweets in the house, and cookies and ice cream were clearly for dessert only. The breakfast foods were sensible choices like whole grain cereal or toast and fruit. We didn't have chocolate muffins or chocolate cereals or chocolate spreads for our toast. There was nary a Cocoa Puff to be seen in my

from All Day I Dream About Food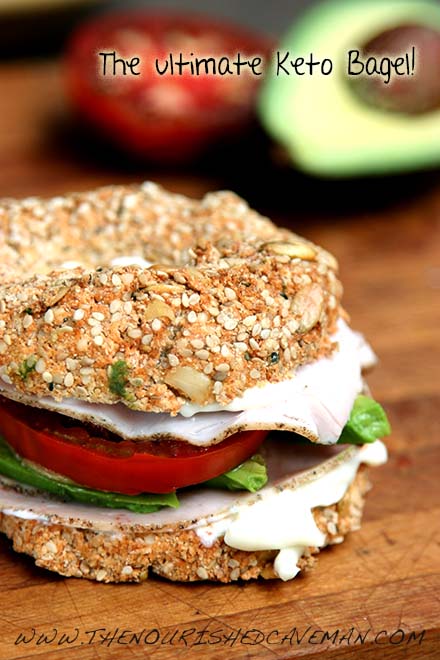 The Ultimate Keto Bagel!

If you craved a bagel sandwich here is the perfect keto bagel to fulfill your desires! Look no further.

from The Nourished Caveman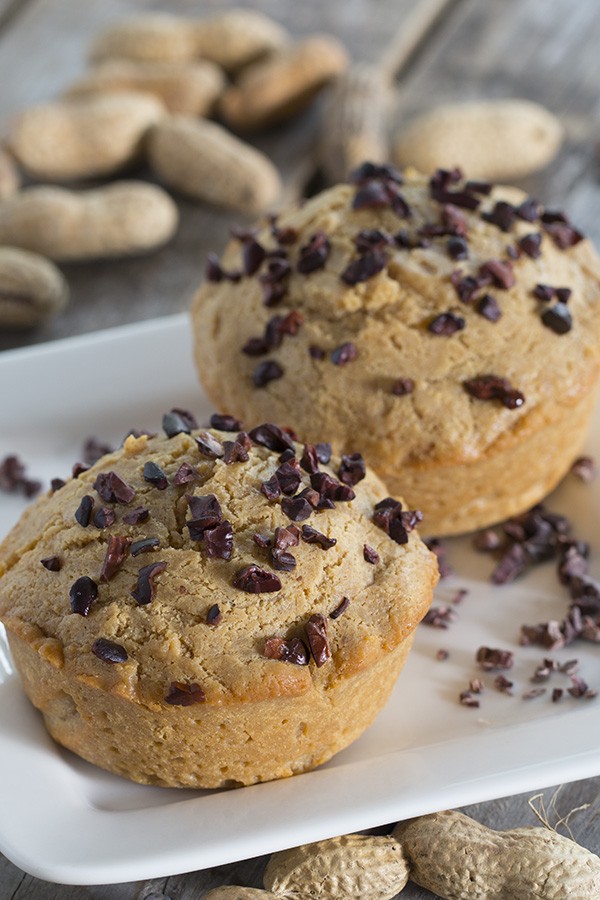 Healthier Peanut Butter Chocolate Chip Muffins

Take A Break! Eggs are great, but everyone gets tired of them at some point. Don't let that happen to you! Make sure you have a good variety of recipes for breakfast so that you never get tired of eggs. Muffins are a great way to meal prep and get some quick food in you while heading out

from Tasteaholics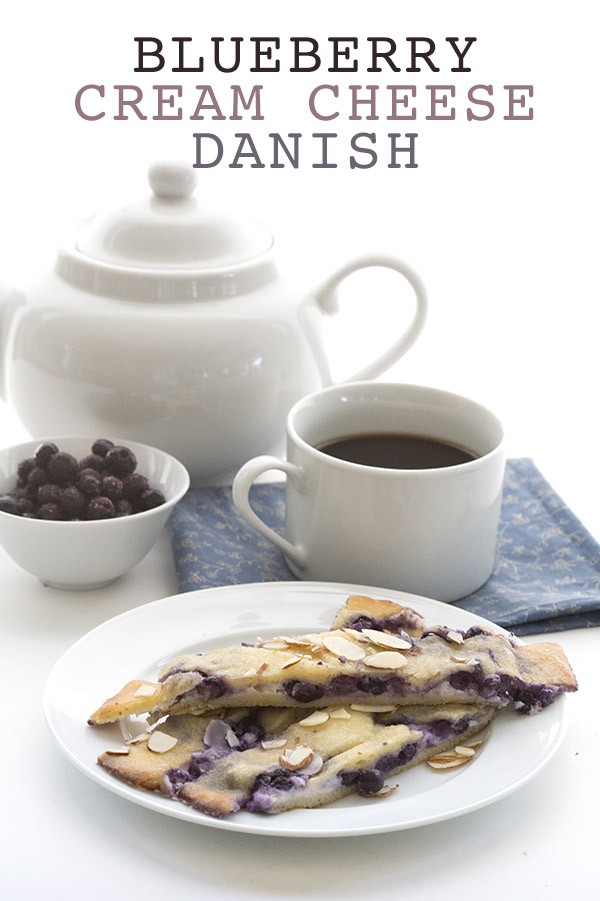 Blueberry Cream Cheese Danish

Have you been missing pastry on your low carb diet? Pine no more, this blueberry cream cheese danish braid will hit the spot. Grain-free and sugar-free. This recipe has been in my head a long time and I honestly can't tell you what took me so long to execute. Well, I can tell you actually. Life and work and all the other recipes in my head that are clamouring to get out and be made. But ever since I tried out that mozzarella dough and then tweaked it to suit my own tastes and needs, this idea has been there,

from All Day I Dream About Food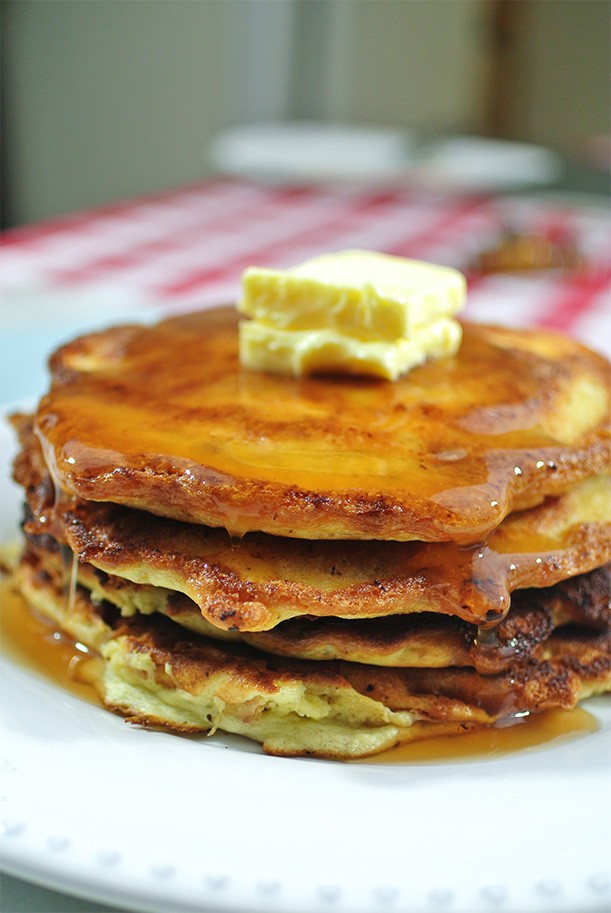 Low Carb Pancakes

High Protein, Low Carb! One day last week my body decided that I want pancakes. I had to create a recipe that resulted in the perfect, fluffy, high protein, low carb pancakes. This post is my success! I never even liked pancakes to begin with. In the days before keto, I never ordered pancakes at diners...

from Tasteaholics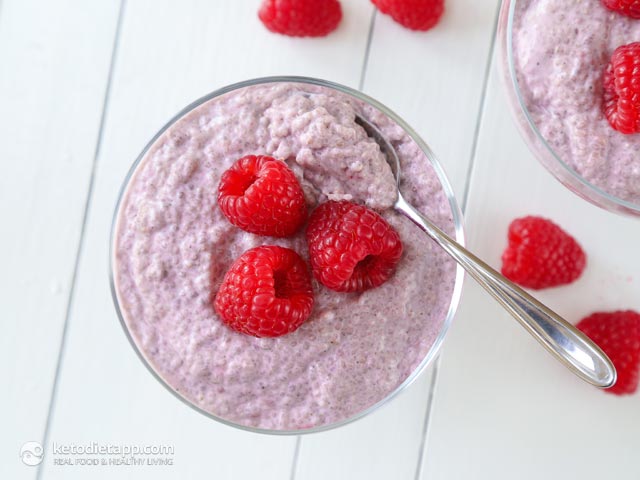 Keto Raspberry Chia Pudding

Chia pudding is perfect for the ketogenic diet. It's high in healthy fats and will keep hunger at bay. This recipe is based on my Strawberry Breakfast "Pudding" - one of the many recipes in the KetoDiet App. When I first made it I was surprised how filling it was and I ended reducing the serving size. Whole or Ground ...

from KetoDiet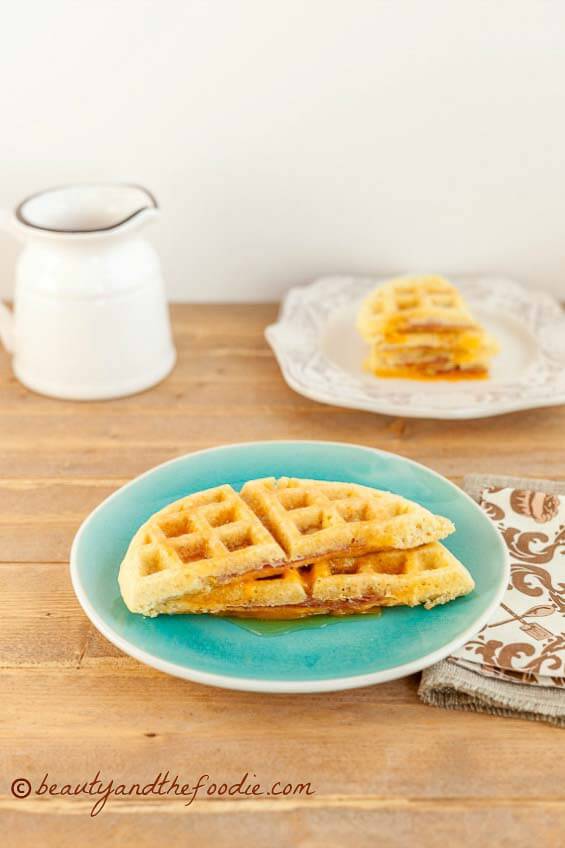 Low Carb Ham Cheese Stuffed Waffles

Low carb ham cheese stuffed waffles are grain free, low carb and primal waffles that have a tasty ham and cheese center.

from Beauty and the Foodie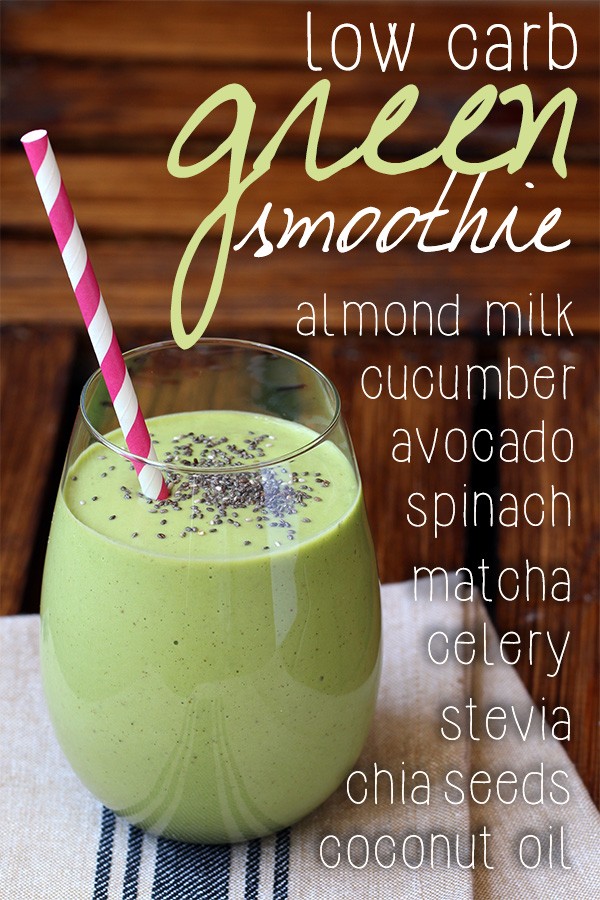 Green Low Carb Breakfast Smoothie

Energy, Naturally. We've been getting a lot of requests lately for breakfasts that aren't eggs. More people than we could have ever imagined have egg allergies and breakfast for them can sometimes be limited. That, and most people need a break from eating eggs every morning! So we decided to take the smoothie route. Not everyone on a...

from Tasteaholics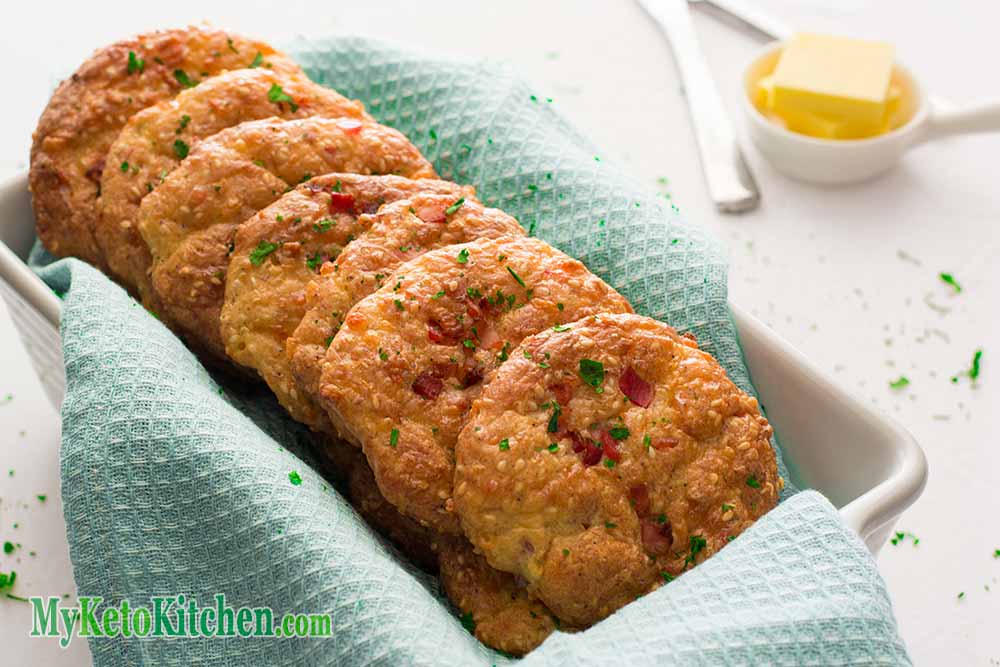 Delicious Low Carb Cheese and Bacon Rolls

These Ketogenic Cheese and Bacon Rolls are delicious and won't throw you out of Ketosis! Straight from the oven, or warmed in the toaster, you'll be making these low carbohydrate rolls over and over.

from My Keto Kitchen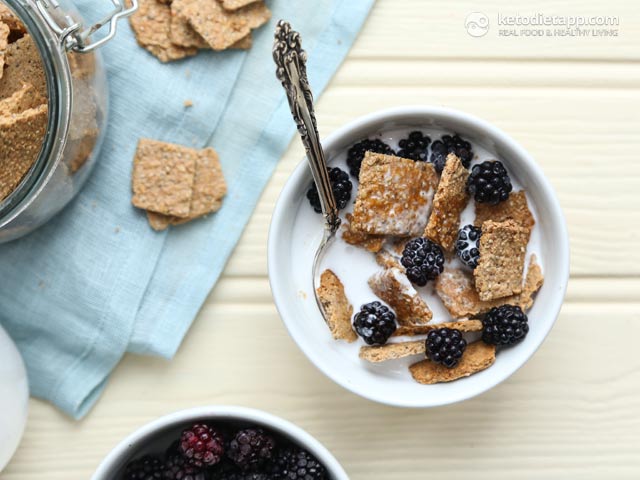 Allergy-Free Healthy Keto Cereal

Although store-bough cereals are a convenient and quick breakfast option, they are a no-no for anyone following a healthy low-carb diet. They are not just high in carbs but also laden with unhealthy ingredients.I wanted to create a healthy replacement for breakfast cereals that is keto & paleo friendly. Just like ...

from KetoDiet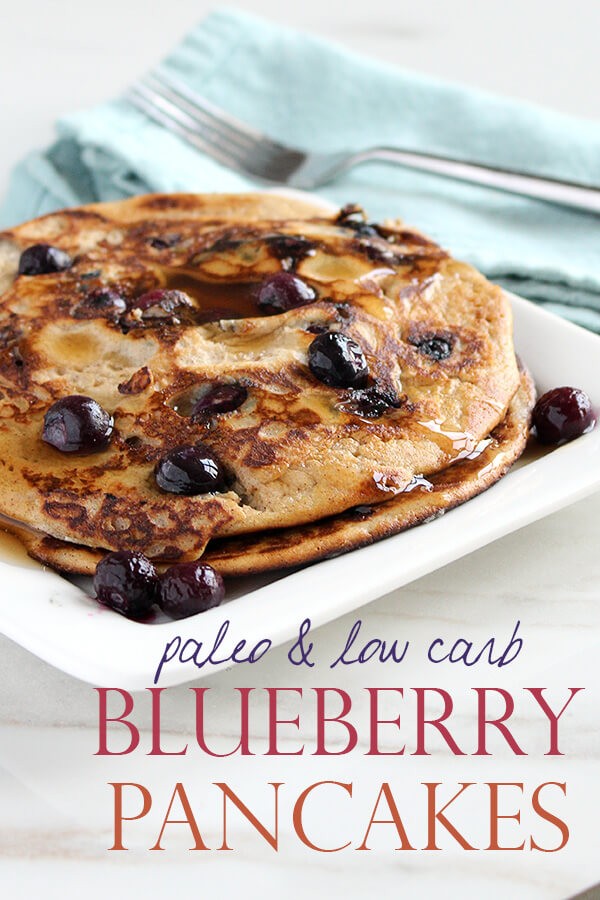 Paleo & Low Carb Blueberry Pancakes

Why Mess With Perfection? After spending a week perfecting our Low Carb Bacon Pancakes recipe, it's hard to see why we would ever stray and make a different version. Well, our quicker, Blender Pancakes were made for mornings when you don't have the luxury of time. And our Blueberry Pancakes recipe today is dairy-free...

from Tasteaholics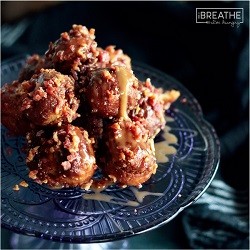 Bacon Studded Donut Holes – Low Carb & Gluten Free

A low carb & gluten free maple donut holes recipe coated with caramel & chopped bacon. The perfect combination of salty & sweet!

from I Breathe I\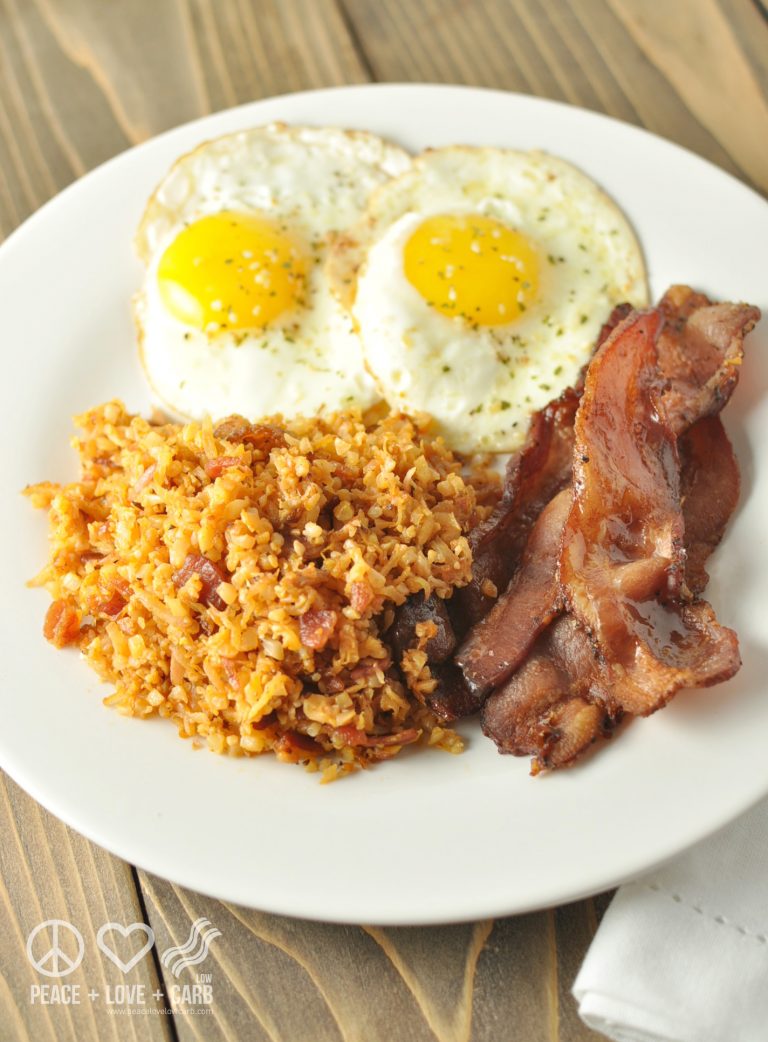 Fried Radish and Cauliflower Hash Browns with Bacon – Paleo, Low Carb

Ever since I was a small child, potatoes have always been my favorite food. Mashed, fried, hash browns, french fries, tater tots… You name it, and I love it. When I first started a low carb lifestyle, potatoes were the very thing I missed the most. I instantly knew that I needed to find a satisfying solution to my potato love affair dilemma.

from peaceloveandlowcarb.com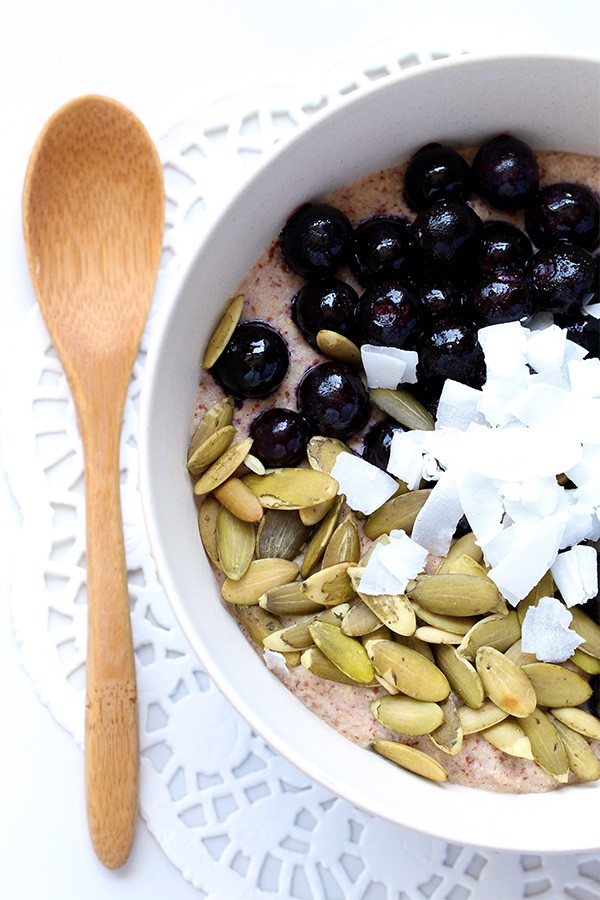 Blueberry Coconut Flour Porridge

Breakfast Doesn't Always Have to be Eggs! We've been trying to wake up earlier every day now that Spring is here in NYC. Rami is better at this superhuman feat than I am. I must admit it's easier to wake up to a bright and shining morning in Spring than a dreary winter day (not if you have allergies though...)

from Tasteaholics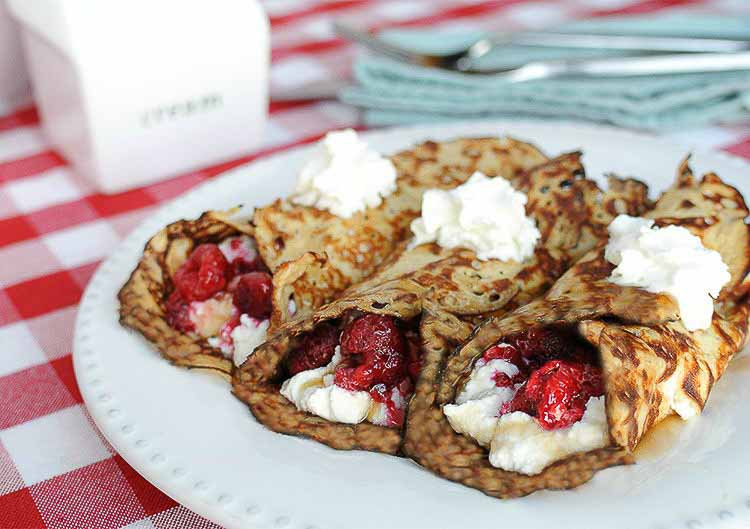 Raspberry Cream Crepes Low Carb

Raspberry Cream Crepes Low Carb are gluten free, keto crepes filled with ricotta and raspberries. A super tasty breakfast that is low carb and keto.

from Beauty and the Foodie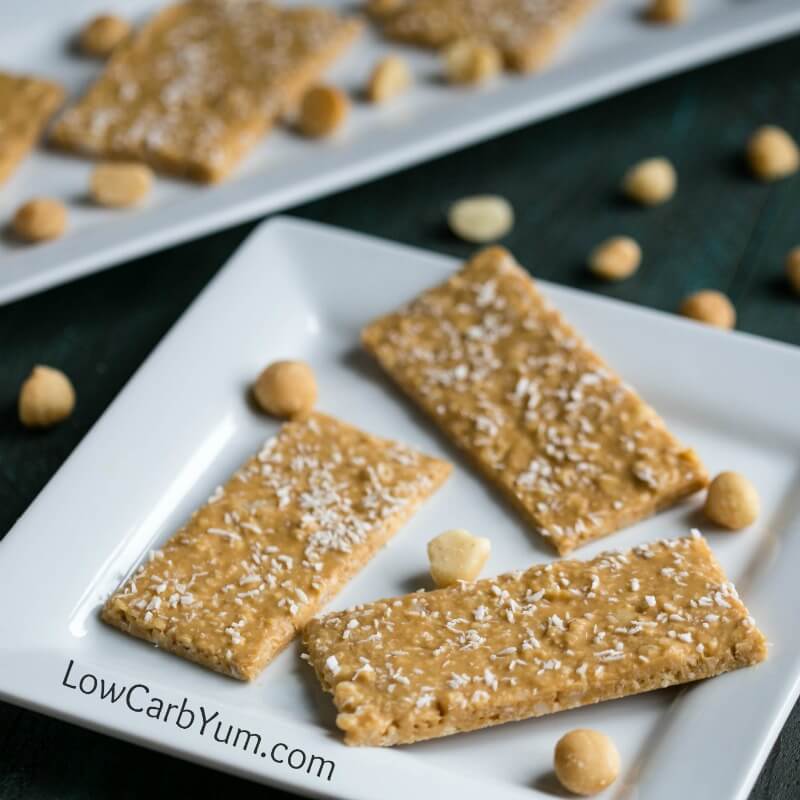 Coconut Macadamia Bars – Breakfast in Five

Breakfast bars have always been a favorite treat for me. But, the ones that are commercially sold are full of junk. Luckily, it's super easy to make them at home! For this recipe, you only need five common low carb ingredients. You may have to go out for the macadamia nuts. Those were the only ingredient I didn't already have. To make the bars, there's only four steps. And, it's basically to combine all the ingredients, spread into a lined pan, refrigerate overnight, and then slice into bars. So simple!

from Low Carb Yum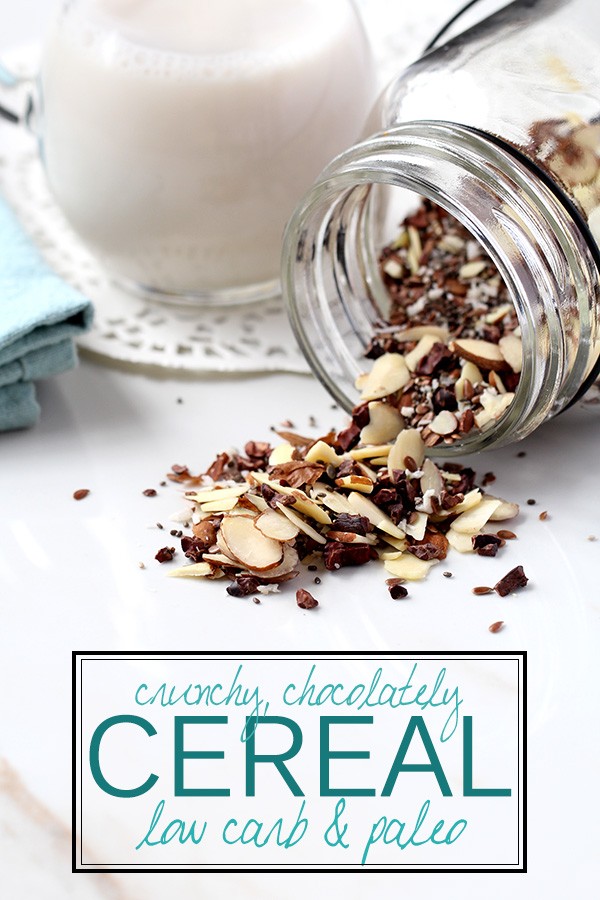 Chocolate Crunch Cereal

Quick & Easy Breakfast! Cereal is a quick fallback for most people. You throw it in a bowl and breakfast is served. But have you ever glanced at the nutrition facts on a box of your favorite cereal? Us, ketoers, are well aware of the carbs and sugars found in most boxed cereal, but let's take a

from Tasteaholics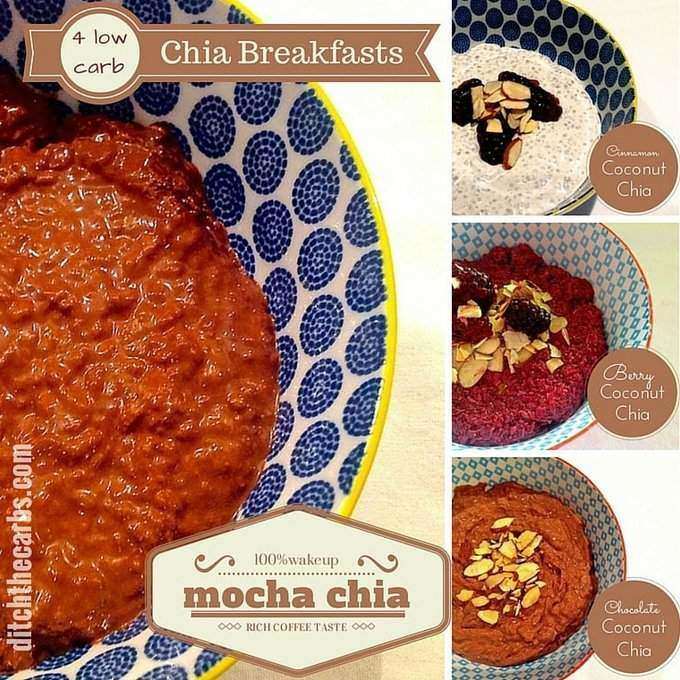 Low Carb Chia Breakfasts – easy, chia breakfast ideas

To make the low carb chia breakfasts, just throw everything together in a bowl the night before to allow the Chia seeds to swell and absorb the flavours. By morning, your breakfast is ready. Easy as.

from Ditch The Carbs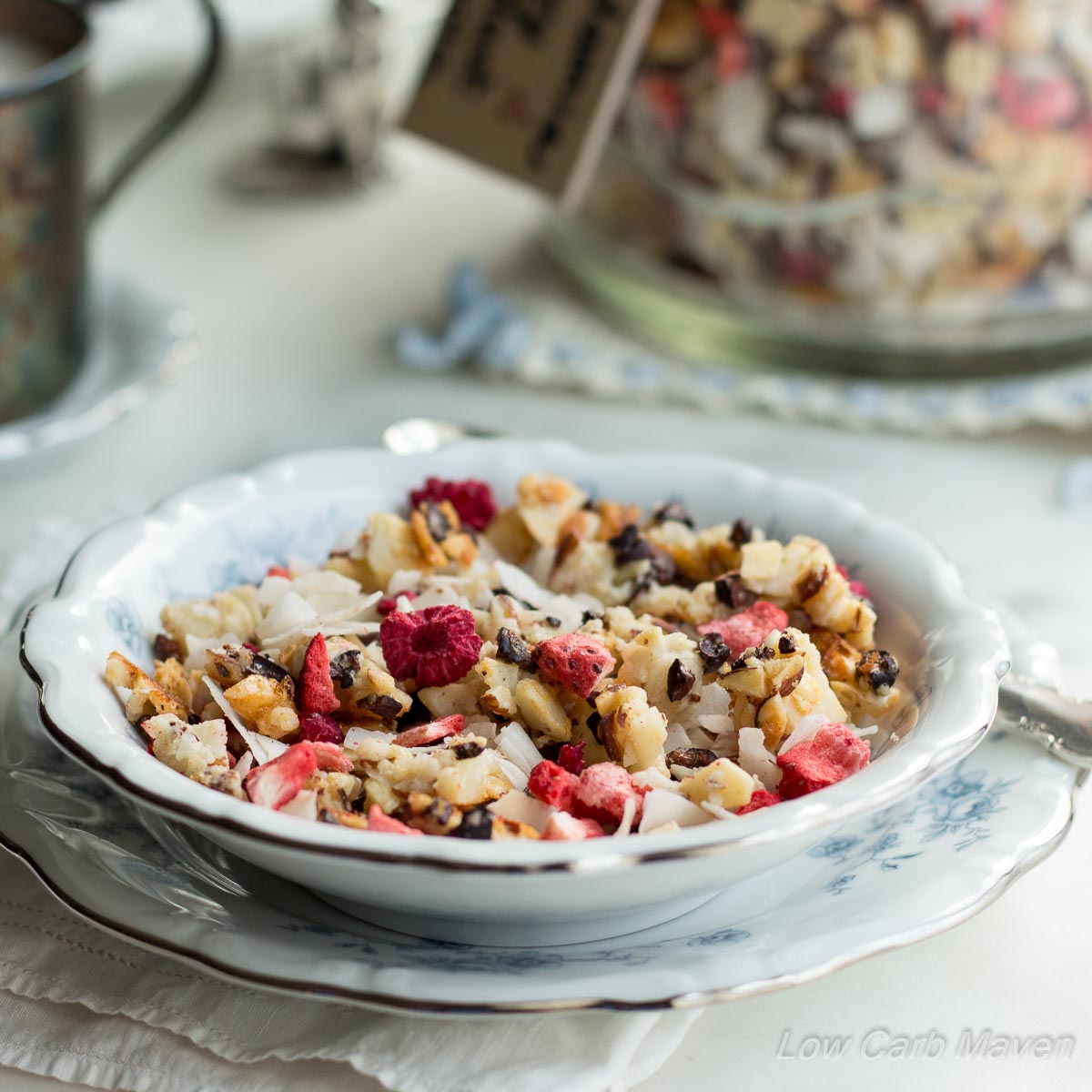 Macadamia Berry Blast Granola

Macadamia nuts, coconut flakes, and cacao nibs collide with freeze dried fruit to create a great low carb breakfast sensation! GF, Paleo, Keto, THM.

from Low Carb Maven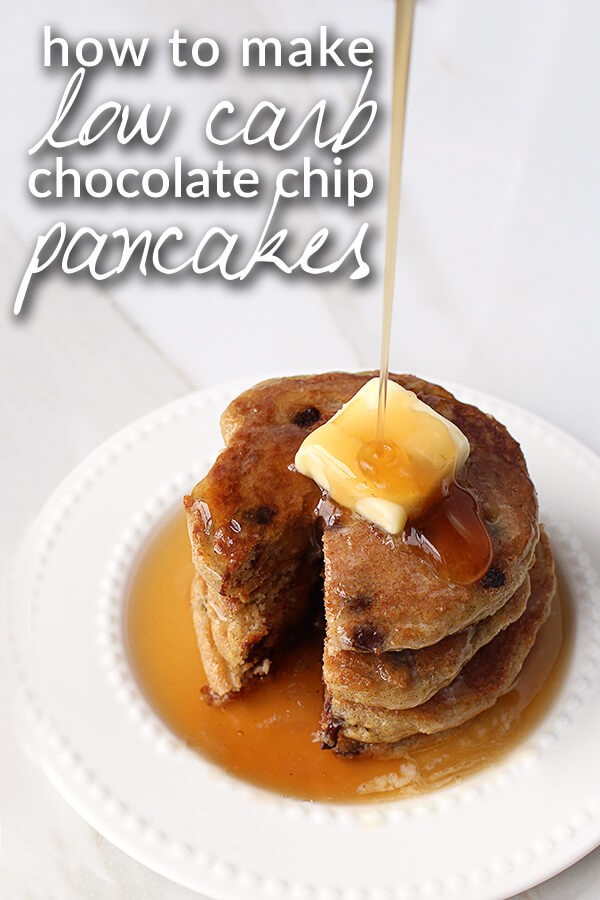 Chocolate Chip Pancakes [VIDEO]

Chocolate Chip Pancakes Every Day! We've been pretty pancake crazy lately. It's hard not to be when you perfect the crispy and soft pancake texture using no white flour or sugar whatsoever! We purchased a new griddle and it cooks pancakes magically! Something about the even heat distribution and flatness of it produces some amazingly tall and fluffy...

from Tasteaholics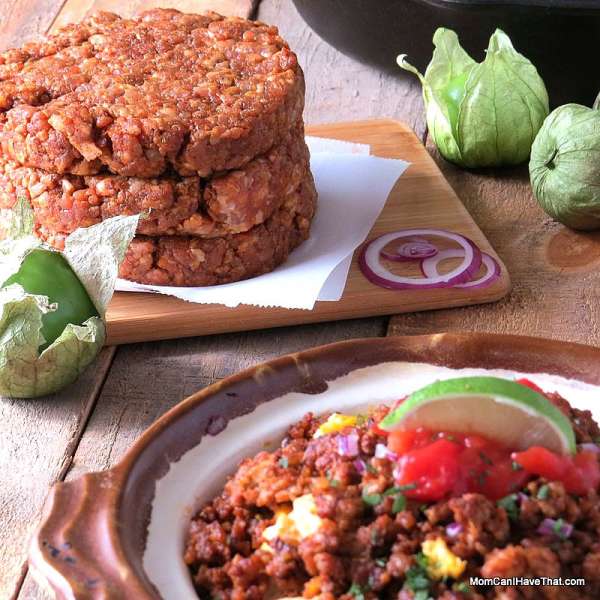 Homemade, Fresh Chorizo Recipe

Delicious homemade chorizo using fresh sausage lets you be in charge of what goes in it. So easy to make, you'll wonder why you ever bought it in the store!

from Low Carb Maven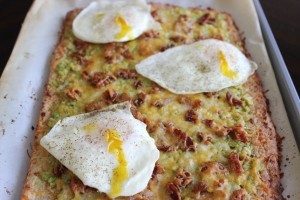 Avocado Breakfast Pizza

Avocados + bacon + cheese + eggs + pizza. Need I say more? It's the best of the breakfast world combined with one of dinner's finest foods. I will be the first to admit – this is definitely not a low calorie food, but sometimes you're in the mood to splurge for Sunday brunch or maybe you are under your daily calories and need a calorie-dense, high fat meal. Cue this breakfast pizza.

from Butter is Not a Carb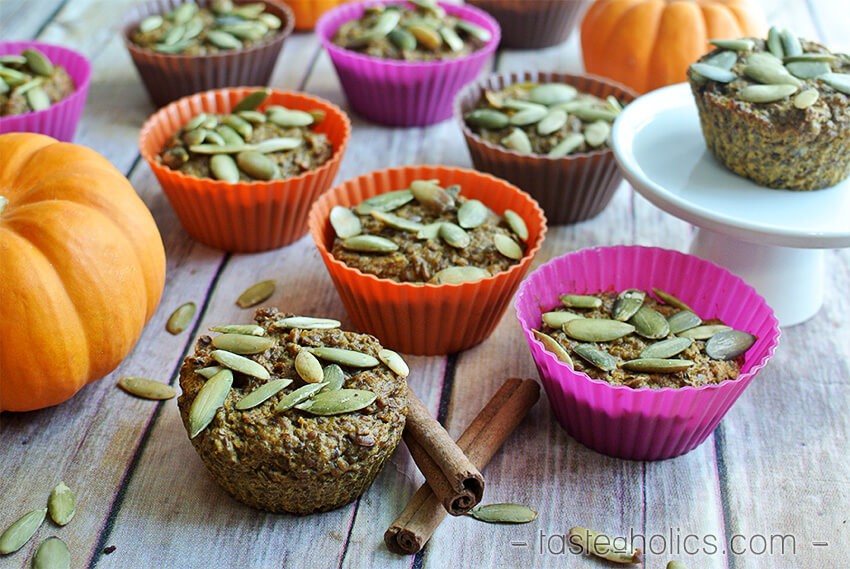 Pumpkin Maple Flaxseed Muffins

It's Pumpkin Season! It's fall in NY and that means pumpkin everything. Pumpkin spice lattes, pumpkin cookies, pumpkin frosting, pumpkin pumpkins littering our home as fall inspired decor. Multiple cans of pumpkin puree were bought to experiment with and while this is our first pumpkin recipe this season, it definitely isn't our last. We decided to make...

from Tasteaholics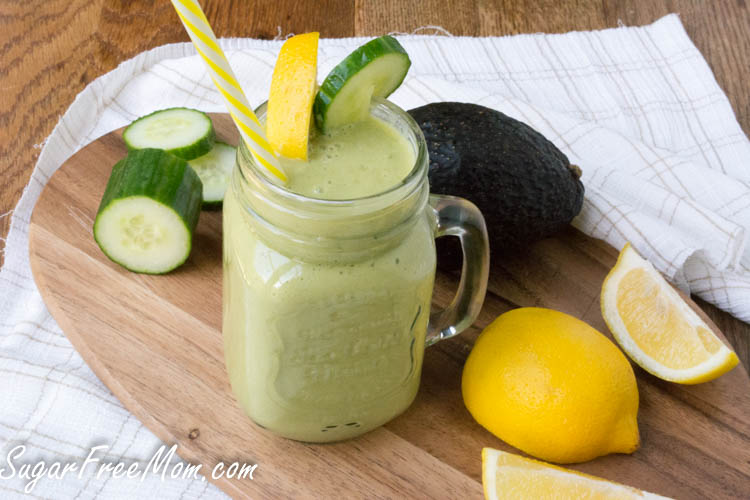 Low Carb Cucumber Green Tea Detox Smoothie

This Low Carb Cucumber Green Tea Detox Smoothie is a refreshing way to begin a day! It's sugar-free, dairy free, gluten free, paleo and fabulous!

from Sugar-Free Mom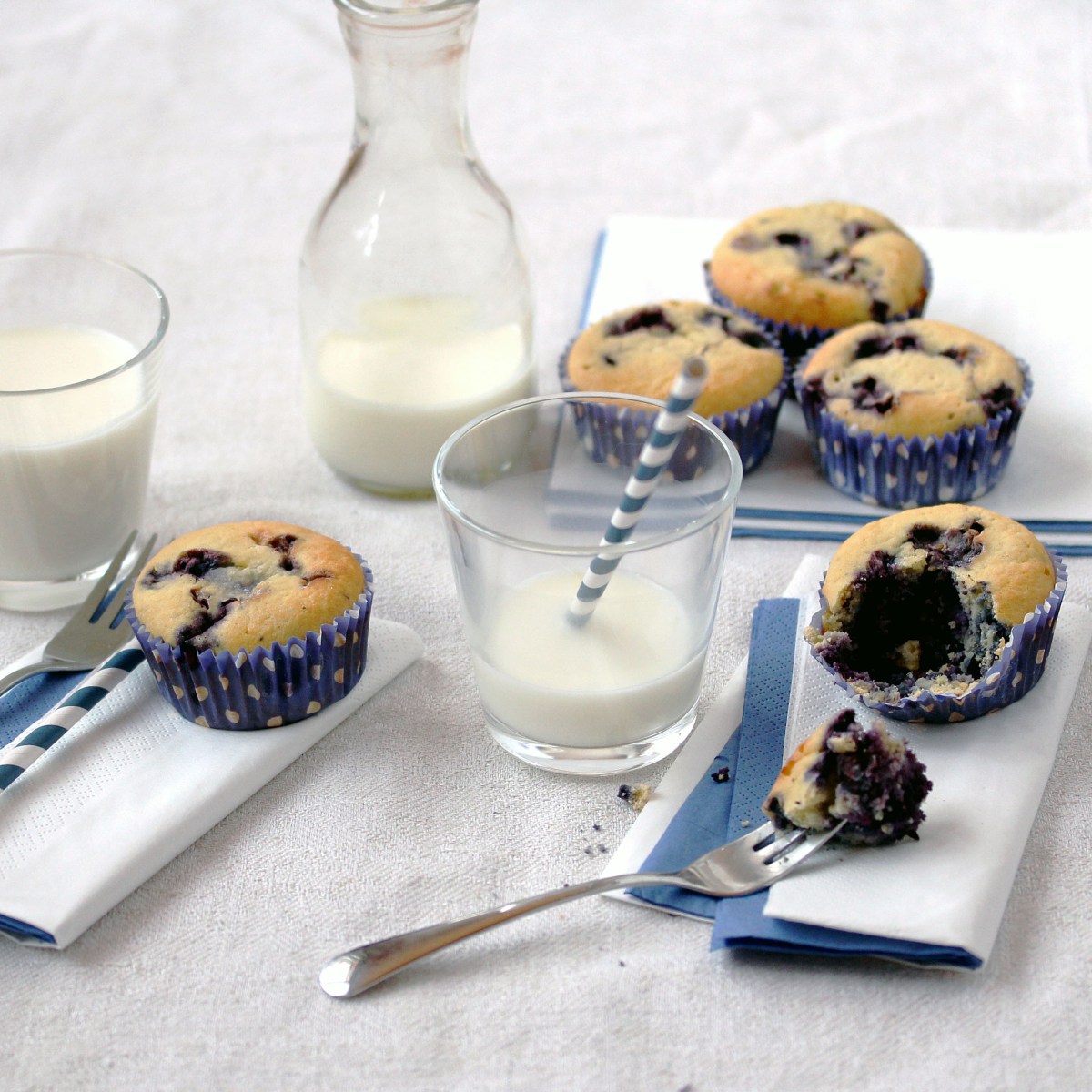 Low-Carb Blueberry Muffins

Last summer I promised you that at some point I'll publish my extremely versatile basic muffin recipe. Well, now is the point 🙂 This variation is spotted with yummy blueberries. If you like,…

from Low-Carb, So Simple!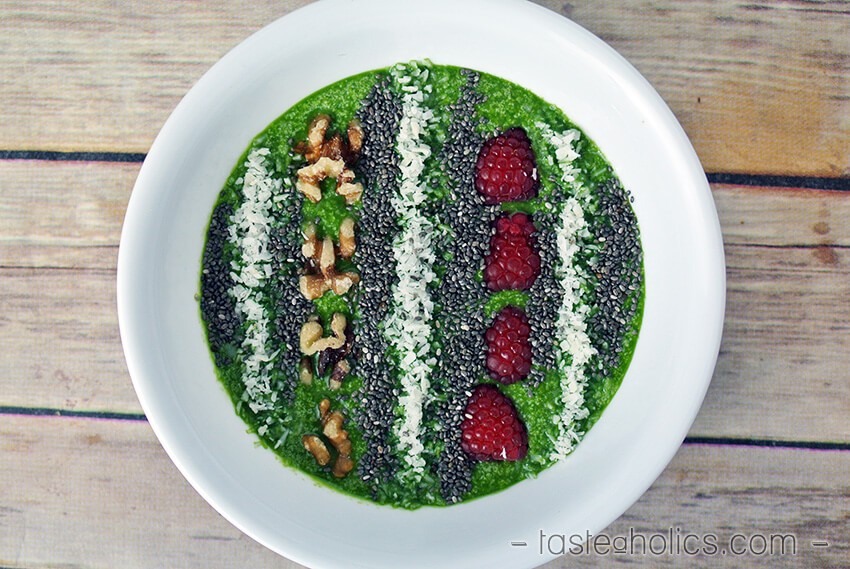 5 Minute Low Carb Smoothie Bowl

Finding quick and easy breakfasts that are customizable to anyone's tastes are the best! The base of a smoothie bowl is a smoothie- something creamy and thick enough to hold toppings. Most smoothie bowl bases are made with lots of fruits, but on a low carb diet, we want to monitor and limit the amount of sugar.

from Tasteaholics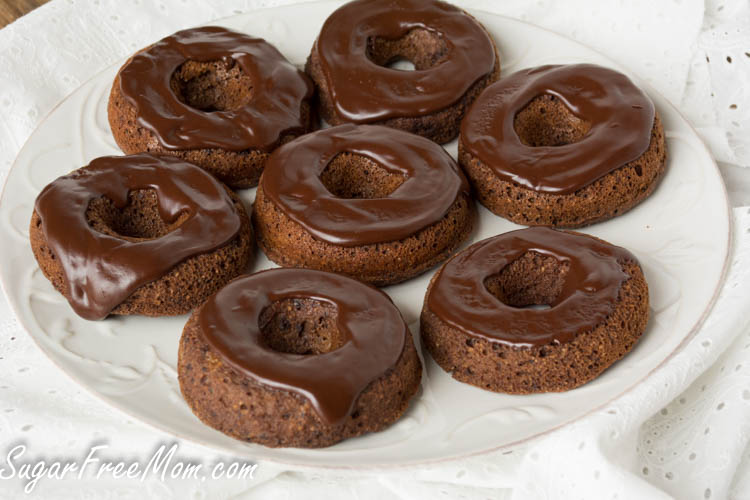 Low Carb Grain Free Chocolate Donuts

Donuts are special treats right? But made this healthy than can be eaten on more than just a special occasion. Made without grains, without gluten, without sugar, without nut flours and low in carbs makes these the healthiest baked chocolate glazed donut you've ever had.

from Sugar-Free Mom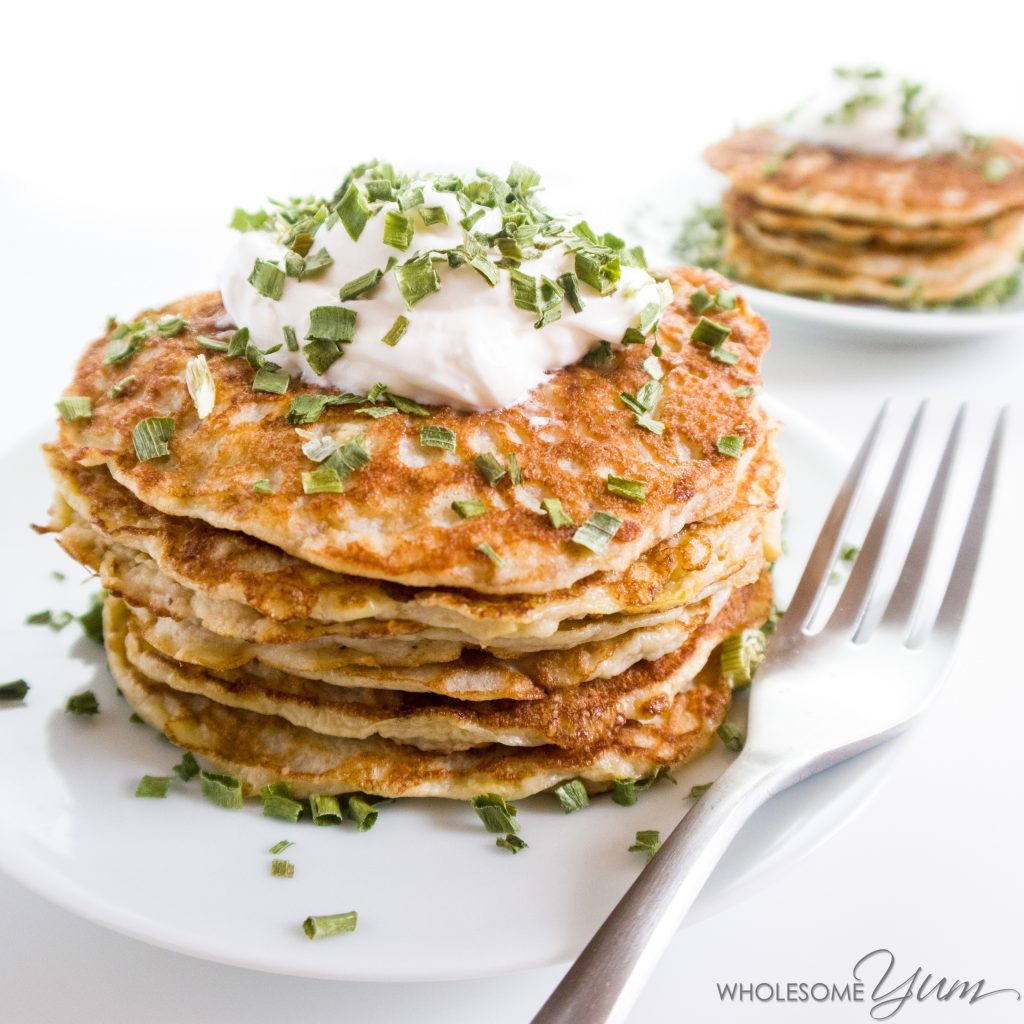 Savory Squash Kefir Pancakes (Low Carb, Gluten-free)

These savory squash pancakes are extra fluffy, thanks to kefir in the batter, and they happen to be low carb and gluten-free.

from Wholesome Yum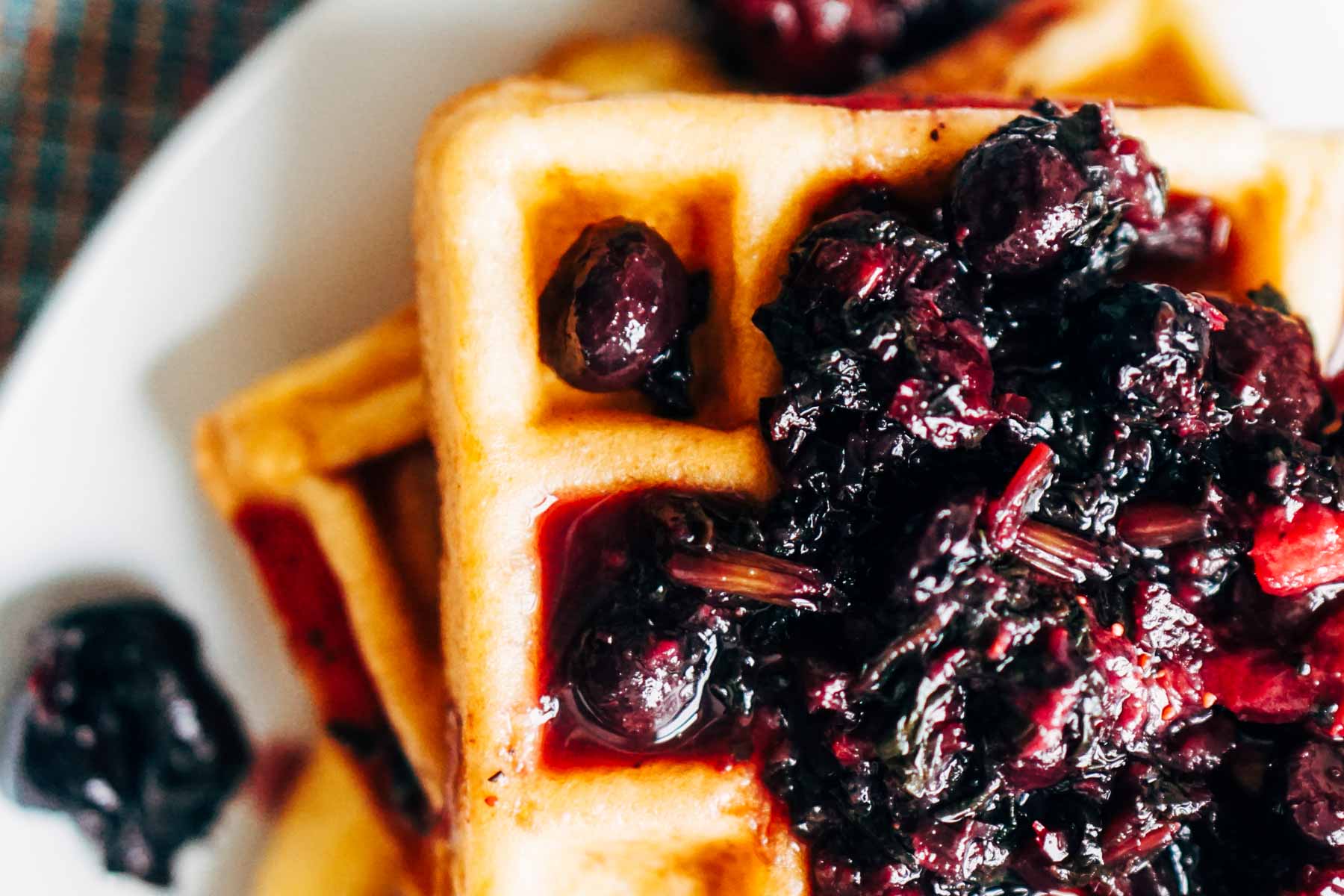 Keto Waffles Stuffed with Cream Cheese

These cream cheese stuffed keto waffles are an excellent base for a savory or sweet low carb breakfast. Eggs, mayo and almond flour are...

from KETOGASM
Want more breakfast recipes? Check out these 12 additional low carb breakfast ideas from My Life Cookbook!
Loved this roundup? Check out tons more Low Carb Recipes Roundups! Leave your comments below or contact us with any questions– we respond to comments every day and would love to hear from you and help you out! And check out all our low carb round ups plus all our low carb desserts to learn to make more delicious and healthy meals!
NUTRITIONAL DISCLAIMER
The content on this website should not be taken as medical advice and you should ALWAYS consult with your doctor before starting any diet or exercise program. We provide nutritional data for our recipes as a courtesy to our readers. We use Total Keto Diet app software to calculate the nutrition and we remove fiber and sugar alcohols, like erythritol, from the total carbohydrate count to get to the net carb count, as they do not affect your blood glucose levels. You should independently calculate nutritional information on your own and not rely on our data. The website or content herein is not intended to cure, prevent, diagnose or treat any disease. This website shall not be liable for adverse reactions or any other outcome resulting from the use of recipes or recommendations on the Website or actions you take as a result. Any action you take is strictly at your own risk.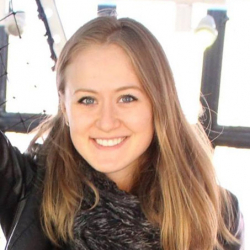 Latest posts by Vicky Abrams
(see all)
Check Out These Roundups: