Quick & Easy Breakfast!
Cereal is a quick fallback for most people. You throw it in a bowl and breakfast is served. But have you ever glanced at the nutrition facts on a box of your favorite cereal? Us, ketoers, are well aware of the carbs and sugars found in most boxed cereal, but let's take a second to appreciate just how bad it can be!
Some of the top contenders for "worst start to your day" are cereals that are 50% sugar! Imagine eating a bowl of cereal and half of it is pure sugar. Most of these cereals list sugar as their first ingredient, followed by wheat, of course. Golden Crisp, for example, is 51% sugar by weight. Eating a bowl of it is essentially eating a bowl of sugar with some crispy rice mixed into it.
Not much exists in terms of low carb cereal, as it is by nature made from wheat, oats or crispy rice in some form. Sure, there can be gluten free cereals or paleo granolas here and there, but they're laden with sugar to make them more palatable to the average person. What to do? Make your own!
Subscribe for a FREE copy of our
14-Day Keto Meal Plan
2 Full Weeks of Delicious Recipes!
Leftovers and Bulk Preps Included
Maximize Your Keto Diet's Success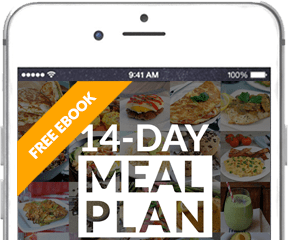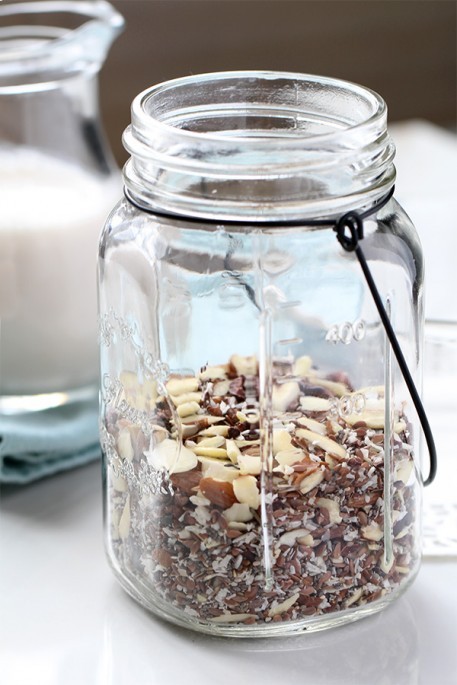 A quick and easy way we've found we can enjoy a crunchy start to the day is making a batch of our own chocolately, low carb, paleo & gluten free cereal mix and enjoying it with almond milk! It's full of nuts, seeds and cocoa nibs for chocolate flavor and serious crunch! We got our cocoa nibs from Anthony's Goods. They're incredibly addictive little bites of pure chocolate. Our favorite way to enjoy them is sprinkled onto a spoonful of peanut butter. Cocoa nibs are mostly fat, with some protein and carbs, though they have a good amount of fiber in them as well. They give extra chocolate flavor to anything you put them in and we highly recommend them!
Best of all, our low carb, paleo & gluten free cereal is 13 grams of fiber in a serving!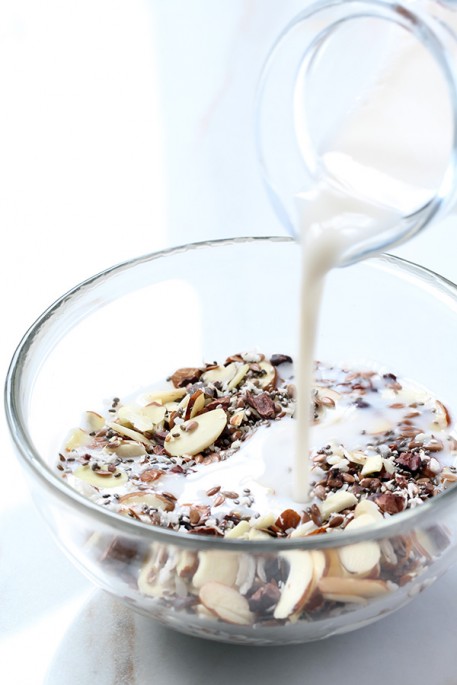 Here's how we make it!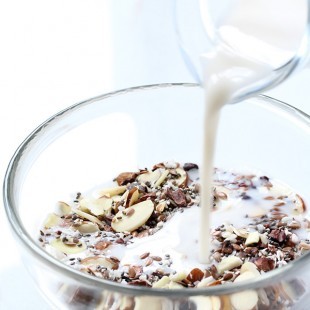 Low Carb & Paleo Cereal
Macros per serving:
• 400 Calories
• 32g of Fat
• 15g of Protein
• 7g of Net Carbs

Low Carb & Paleo Cereal

Macros per serving:
• 400 Calories
• 32g of Fat
• 15g of Protein
• 7g of Net Carbs

Combine almonds, flax and chia seeds, shredded coconut and cocoa nibs in a bowl.

Add a pinch of stevia for sweetness and pour your favorite low carb milk over top (we used unsweetened almond milk).
We provide nutritional information for our recipes as a courtesy to our readers. The data is calculated using the MyFitnessPal app. We remove fiber and sugar alcohols, including erythritol, from the final carbohydrate count since they do not affect blood glucose levels in most individuals. We try to be as accurate as possible but we encourage you to calculate nutritional information on your own.
Loved this recipe? Let us know! Something didn't quite turn out right? Ask us in the comments below or contact us– we respond to comments every day and would love to hear from you and help you out! And check out all our low carb breakfast recipes to learn to make more delicious and healthy meals!
Have You Tried These Delicious Recipes?
LOW CARB
WEEKLY
MEAL PLANS
delivered straight to your inbox!
Easy & Delicious Low Carb Recipes
Shopping Lists
All Macros Calculated
Leftovers & Keto Snack Ideas
Disclosure of Material Connection: The products above are linking to Amazon as "affiliate links" because we're affiliates! When you click on a product, it'll take you to its Amazon page where the price stays the same for you and Amazon pays us a small percentage. This helps us continue to provide quality recipes and pay for operating costs.