A Healthier Holiday!
Running out of ideas or just looking for a little inspiration? We've got a ton of health-conscious gift ideas for your friends and family right here. We've rounded up a ton of great low carb food/snacks, kitchen essentials and quirky items anyone would love to receive. Whether you're looking for a friend or just stocking up your home and kitchen for the new year, we promise you'll find something perfect in our Healthy Holiday Gift Guide!
Check out all our Kitchen Essentials for more ideas for year-round goodies!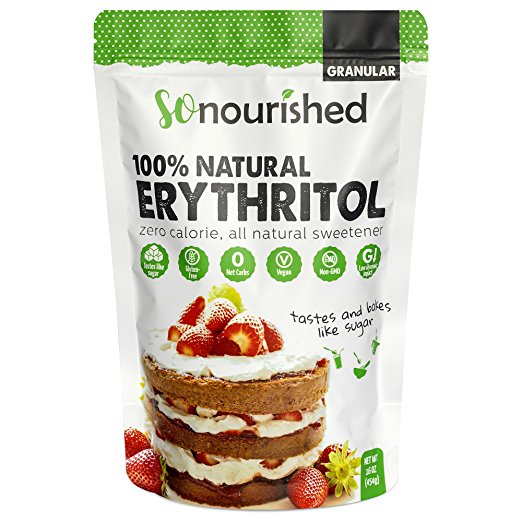 Granular Erythritol

Erythritol is a 0 calorie & 0 carb sweetener and sugar replacement used to add sweetness to just about anything! It's a part of the "sugar alcohol" family, which means it's a naturally derived extract from fruits and plants and passes through your body, untouched, much like fiber. Because it's passed through, erythritol does not affect blood sugar in most people and has 0 net carbs. It's a great option for diabetics, low carb dieters and anyone looking to cut calories without sacrificing sweetness!

Tasteaholics' Verdict: Our #1 go-to sweetener is, and will always be, erythritol! Its versatility and flavor match that of sugar, all while being so much better for you! A keto diet is not complete without dessert - that's the beauty of it. Add erythritol anywhere you, or your gift recipient, would sugar. Satiate that sweet tooth, guilt-free.

from www.amazon.com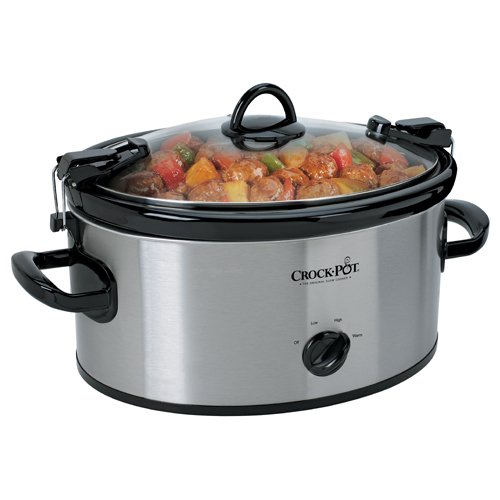 6-Quart Crock Pot Slow Cooker

The Crock-Pot Cook and Carry Slow Cooker keeps up with your busy, on-the-go lifestyle. Turn the dial to 'High' and get a hot meal, snack, appetizer or dip in no time. Set it on 'Low' and tonight's dinner can cook while you're at work. Crock-Pot Slow Cookers make cooking easy, but the Crock-Pot Cook and Carry Slow Cooker makes it easy to get your dish from here to there.

Tasteaholics' Verdict: the best addition to our family this year has been a slow cooker, hands down. We know your someone special will enjoy the ease of slow cooked meals ready when you want them! Dinner cooking while you work or sleep? That's the ultimate luxury!

from www.amazon.com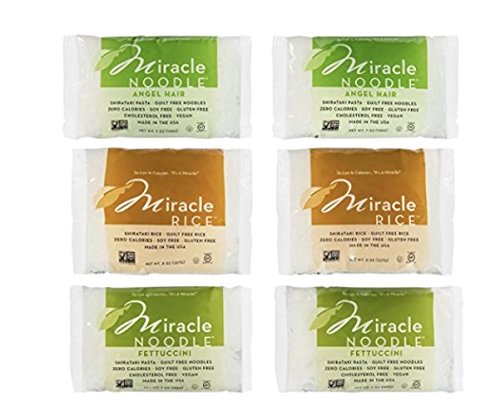 Miracle Noodle Zero Carb, Gluten Free Shirataki Pasta and Rice

Miracle Noodles are Shirataki noodles made from the Konjac plant, and have been known for their health benefits in Japan and China for 1,400 years. The noodles are easy to prepare, take on the flavor of whatever sauce you use, and work with almost every diet/lifestyle plan.

Tasteaholics' Verdict: Your low carb dieters will love this as a pasta and rice substitute! They're quick to prepare and can open up a whole new world of low carb recipes like Chicken Alfredo and Poke Bowls! A variety pack like this will ensure anyone you gift this to will find something they absolutely love.

from www.amazon.com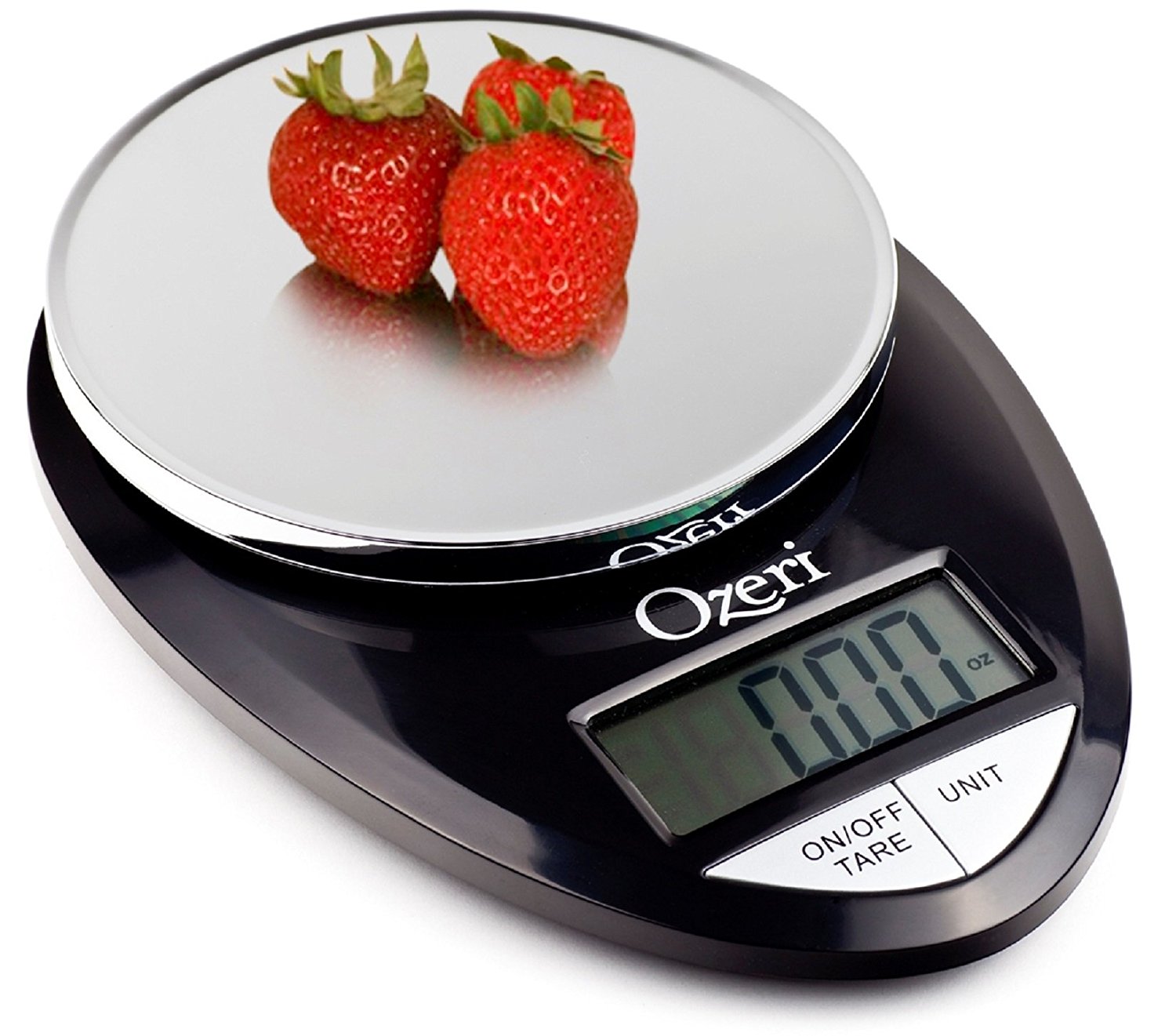 Ozeri Pro Digital Kitchen Food Scale

The Ozeri Pro Digital Kitchen Scale in Chrome is designed for the culinary perfectionist who desires the superior accuracy in function and elegance in form. The Ozeri Pro Digital Kitchen Scale incorporates oversized buttons that generate an audible click confirmation for the fast-paced cook, and an automatic Tare button that quickly calculates the net weight of your ingredients by subtracting the container weight, whether the container is a bowl, tray, plate or anything else.

Tasteaholics' Verdict: keto or not, a kitchen scale is a no-brainer! Whether your special someone wants to lose weight or just become a better baker, they need a kitchen scale. It makes life easier and food taste better. They'll be able to follow recipes quickly without needing to do crazy calculations and conversions in their head. It's great!

from www.amazon.com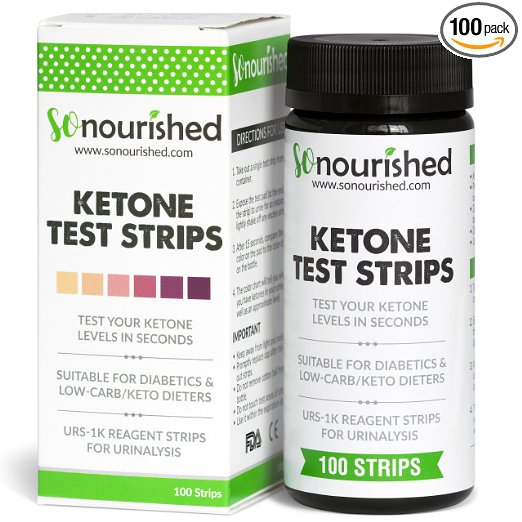 Ketone Strips

Ketone strips provide a fast, easy way of testing urine for the presence and concentration of ketones (acetoacetate). They are the most inexpensive way to measure & monitor if your body is in ketosis. When you expose a ketone strip to your urine, the pad on the stick will change color if ketones are present and the severity of the color change will indicate the approximate concentration of ketones in your blood.

Tasteaholics' Verdict: for beginners especially, you'll want a visual guide to let you know whether you're eating properly or not. These ketone test strips tell you in 15 seconds if you're in ketosis or not! It's a super cheap way to help get your keto diet off the ground faster. One of these bottles (100 strips!) will last anyone a long time!

from www.amazon.com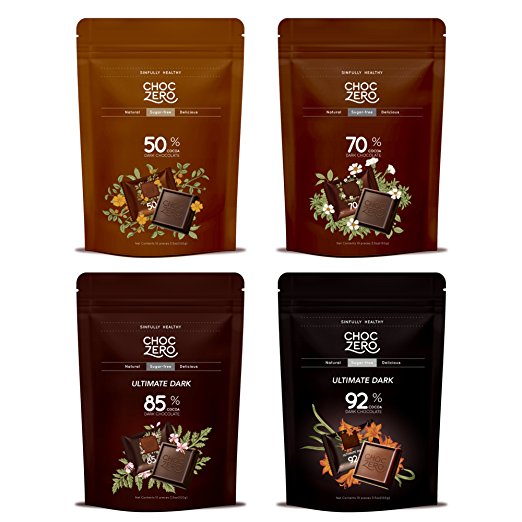 ChocZero Chocolate

ChocZero uses fair-trade premium select cocoa beans roasted carefully to keep their flavor then sweetens it with our exclusive monk fruit and fiber blend that contains no sugar alcohols instead of using sugar. The end result is a chocolate that has all of the taste of other artisan chocolates with zero of the regret.

Tasteaholics' Verdict: from first bite, we fell head over heels for ChocZero. It goes beyond healthy... it's the best chocolate we've ever put in our mouths and to top it off - it's sugar-free and sugar alcohol-free too! For the chocoholic in your life that doesn't want bitter, artificial tasting "healthy" chocolate - get them ChocZero - you'll blow their minds! Psst: buy a bag for yourself, thank us later. Bonus: they also make hot cocoa mix, chocolate dipping cups, bark and syrups. Try them all!

from www.amazon.com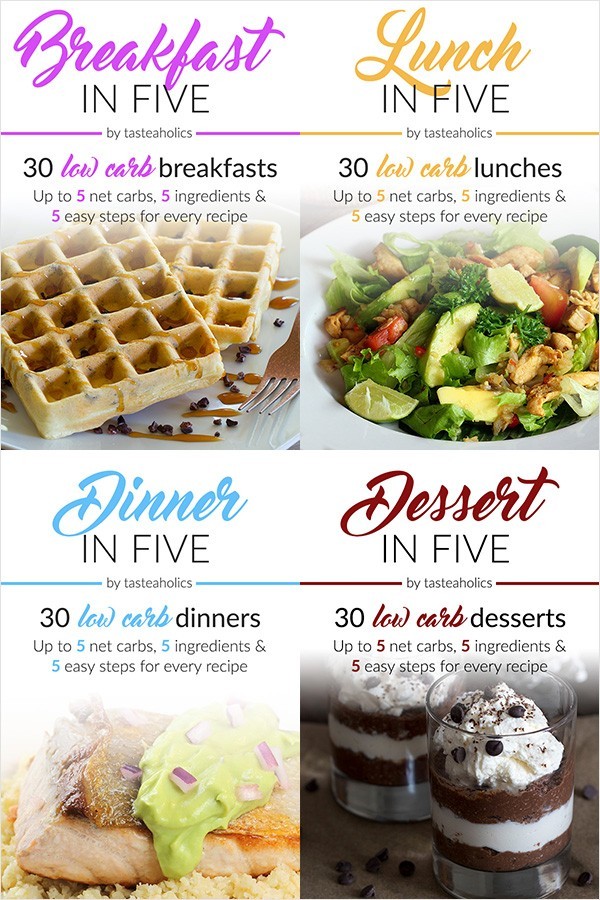 Keto Cookbooks – 120 recipes all 5 net carbs or fewer!

30 breakfasts, 30 lunches, 30 dinners & 30 desserts all with only 5 grams of net carbs per serving. Beautiful images accompany all caloric and macronutrient data so your friends and family can track their meals easily. Each and every recipe can be made using only 5 simple ingredients! There's nothing easier for a first time keto dieter or a seasoned one either.

Tasteaholics' Verdict: well, we made 'em, and we stand by them! Our best selling ecookbooks are the perfect welcome gift to new keto diets and seasoned ones alike. Just read the reviews for yourself - everyone loves Keto in Five. The 4-book bundle is on sale now so hurry!

from www.trylowcarb.com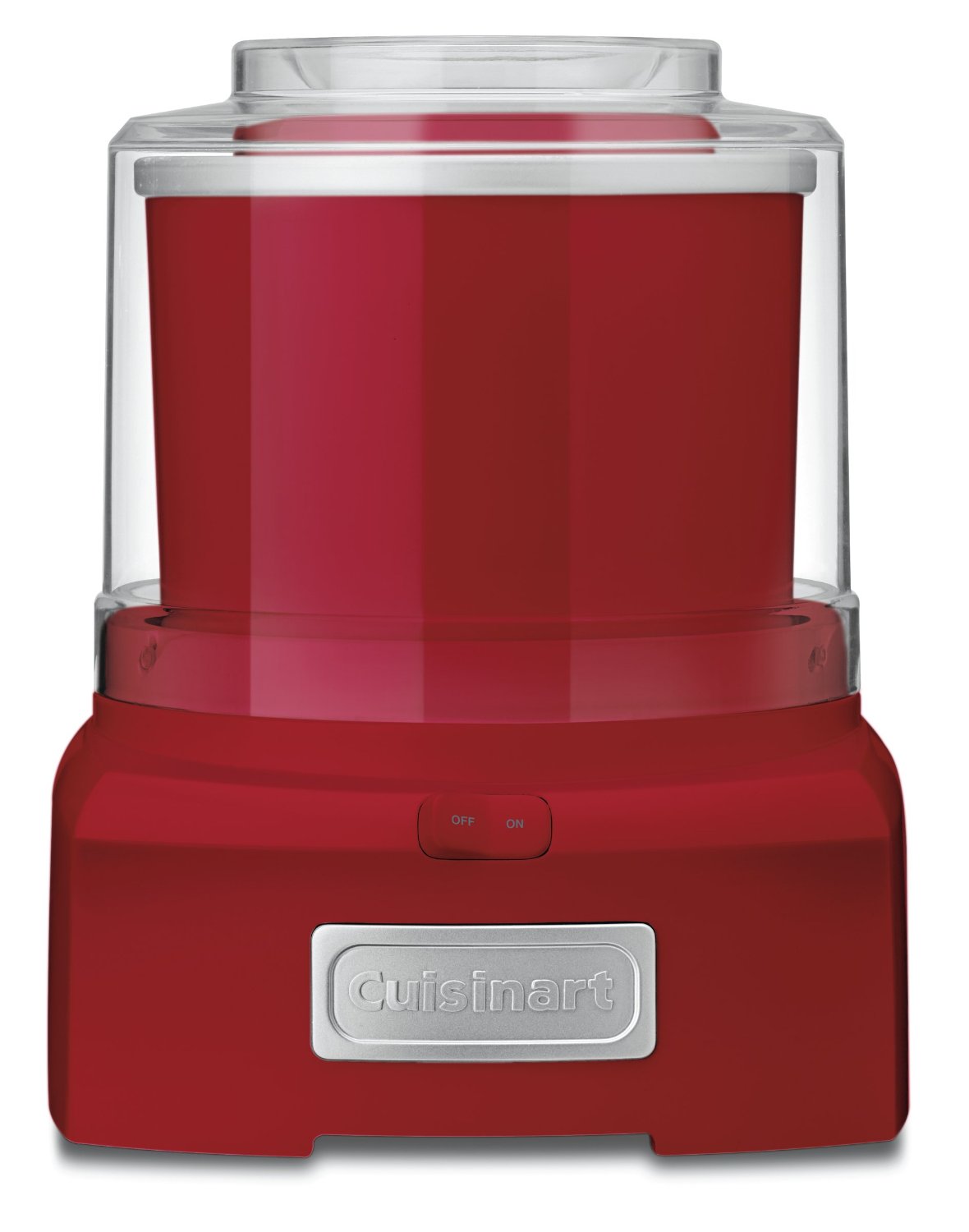 Cuisinart Frozen Yogurt, Ice Cream & Sorbet Maker

The heavy-duty motor makes frozen yogurt, ice cream, sorbet - even frozen drinks - in 20 minutes or less. Add fresh ingredients to the mixing bowl, turn on the machine, and go. It's fully automatic. Plus, cleanup is a breeze. The large capacity mixing bowl lets you make up to 1-1/2 quarts of your favorite smooth and creamy frozen treats.

Tasteaholics' Verdict: Winter, summer, doesn't matter - we want ice cream. On a keto diet, it's easy to have ice cream - without sugar, it's naturally low carb, high fat, so most of the work is done for you. All you have to do is pick your favorite ice cream base then add in your mix-ins like sugar-free chocolate chips, fruit, nuts or flavor extracts. The possibilities are endless and whoever you gift this baby to will appreciate you year-round, guaranteed.

from www.amazon.com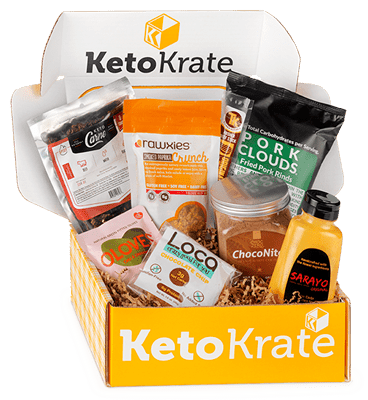 Keto Krate Subscription

Sign up for Keto Krate and receive 6-8 different keto friendly low carb snacks, shipped directly to your door every month. All snacks are 5g of carbs per serving or less (usually much less). Make sticking to your diet and achieving your goals a little easier and fun with the surprise of new keto friendly snacks each month!

Tasteaholics' Verdict: a monthly subscription of keto friendly snacks? Sign us up! Oh wait, we've been loyal customers for almost 2 years now! We love Keto Krate and stand by all its snack choices. Our pantry is always full and we're always happy. Give the gift of Keto Krate and make sure your friends and family stay full all year long.

from ketokrate.com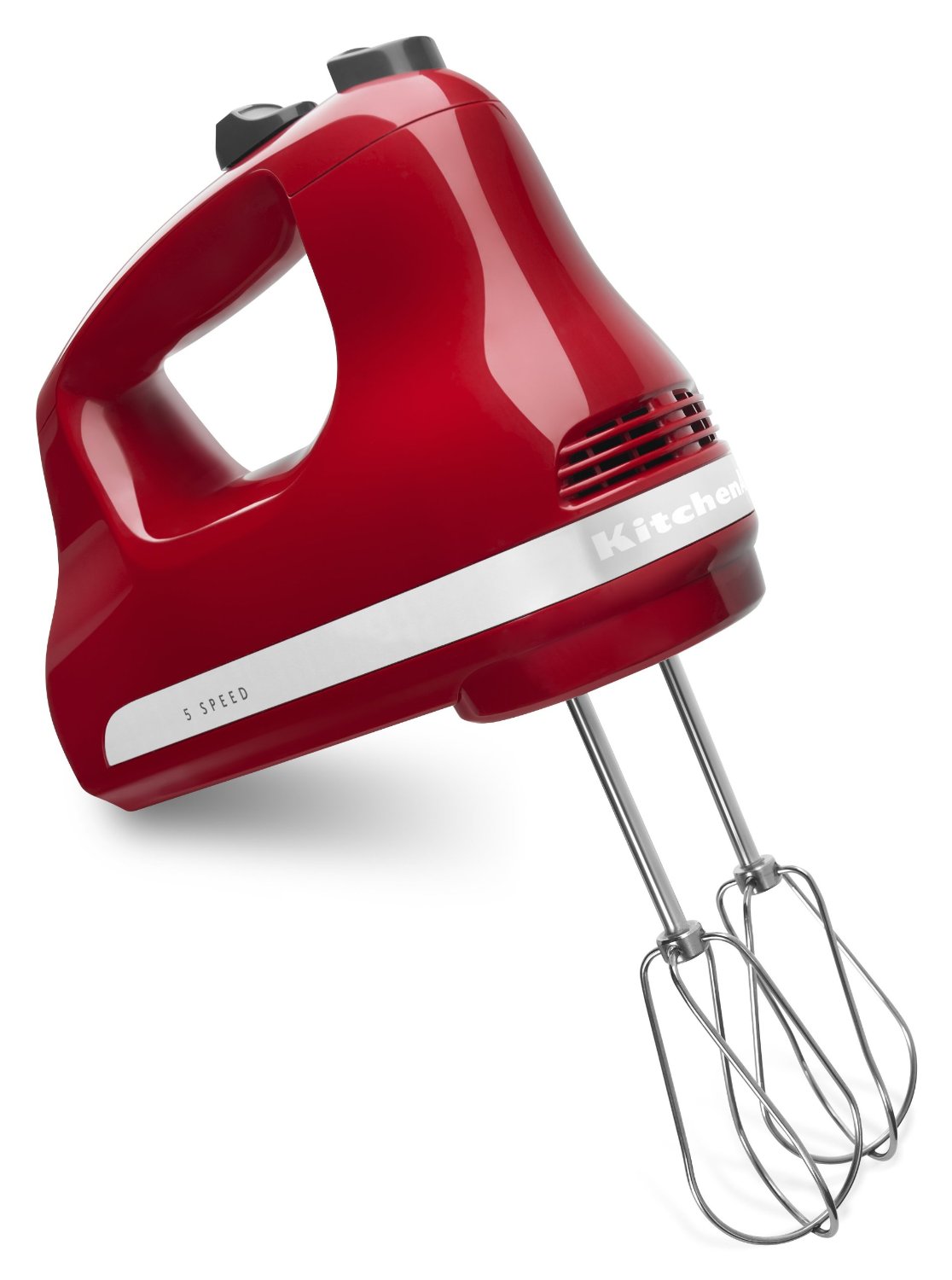 KitchenAid 5-Speed Hand Mixer

The KitchenAid ultra power 5-speed hand mixer is the perfect go to for nearly all of your mixing needs. Five speeds and two stainless steel turbo beater accessories provide you with the power and control to mix up your favorite cookie dough, mash cauliflower, make guacamole and so much more.

Tasteaholics' Verdict: save their tired arms and get them an electric hand mixer. It makes cooking and baking a breeze and before they know it, those Christmas cookies are already in the oven. We don't know where we'd be without KitchenAid!

from www.amazon.com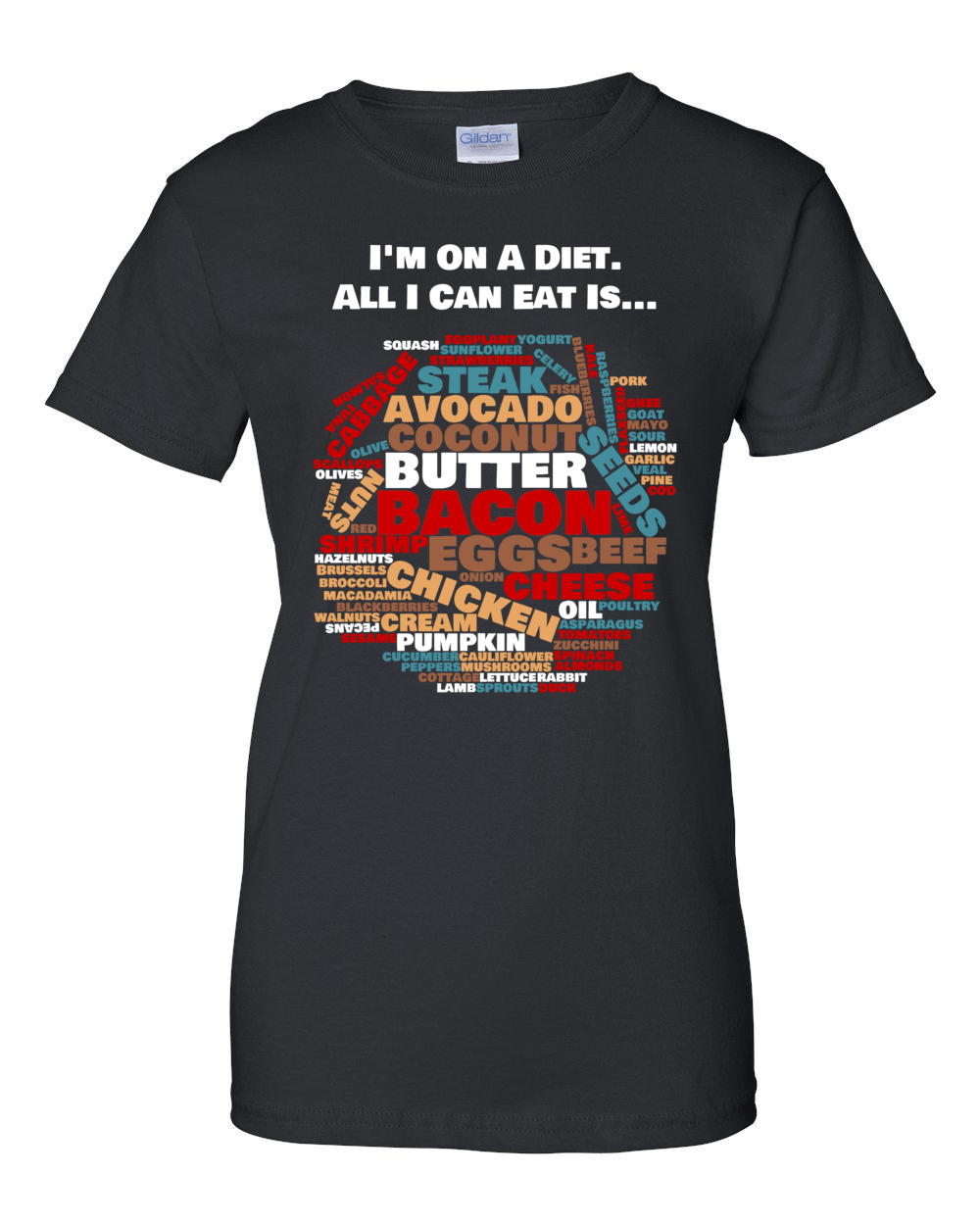 "I'm on a Diet" T-shirt

Dieting is hard. Think of all the terrible food you need to tolerate… like bacon, eggs, steak and butter. Here's a handy list of healthy food you should probably find some way to incorporate if you'd like to eat healthy. Ugh, cheese. Why does healthy food need to taste so terrible?!

Tasteaholics' Verdict: this best-selling t-shirt has been getting rave reviews all around! It's witty, it's controversial and a total conversation starter. Give this gift your gym-loving friend so that everyone will know their body is made by keto 😉 Available in 6 different colors!

from www.trylowcarb.com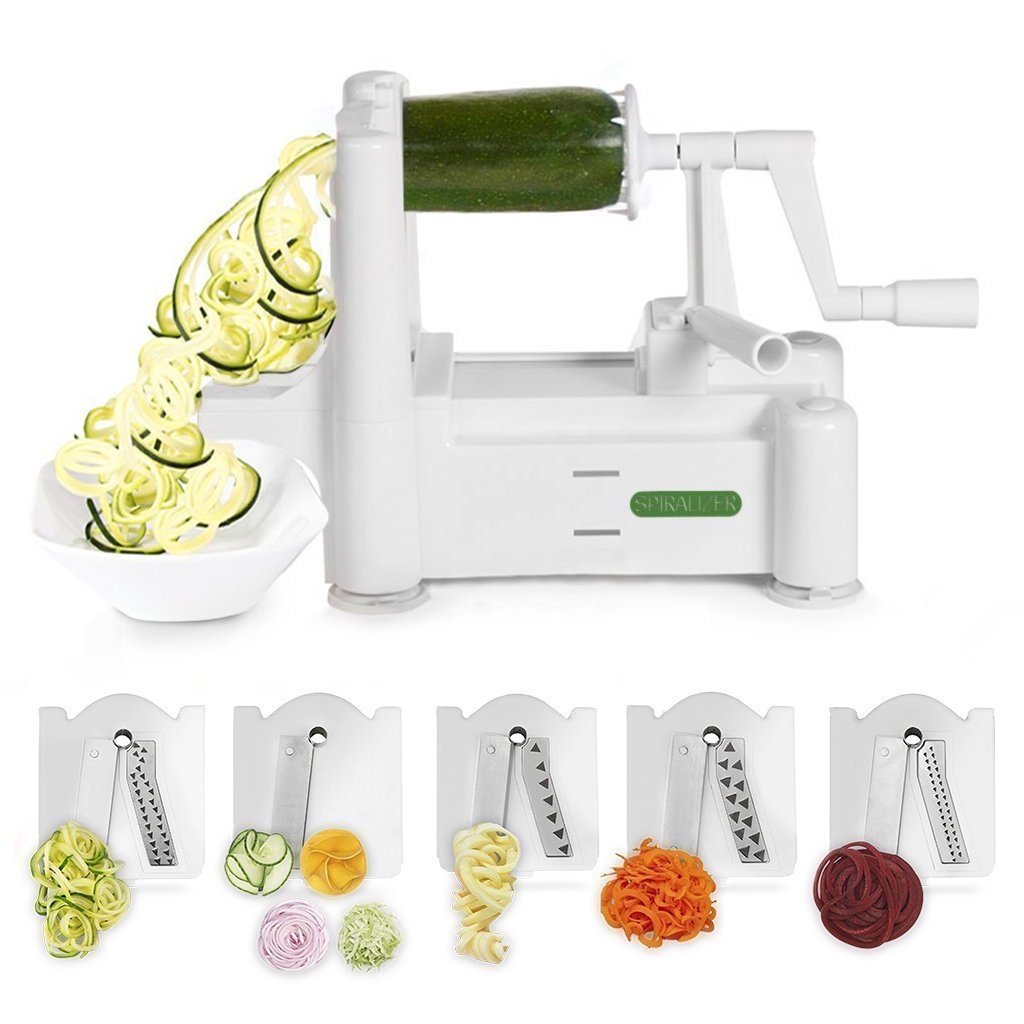 Spiralizer 5-Blade Vegetable Slicer

When you spiralize a zucchini, for example, it's no longer just a boring vegetable. Now it's a beautiful, cool, exciting zucchini that tastes so much better. It's weird to explain, since at the end of the day, it's still a zucchini. But the satisfaction of eating the zucchini in fun shapes, digestible bite-sizes, and a whole new eating experience makes it so much more fun to eat!

Tasteaholics' Verdict: make dinner fun by making fun veggie noodles that adults love just as much as kids! They're a great noodle substitute in dishes like Chicken Peanut Pad Thai and more. Your secret Santa recipient will love that they can use just about any firm veggie like zucchini, squash, carrot and even broccoli stems - no more wasted broccoli!

from www.amazon.com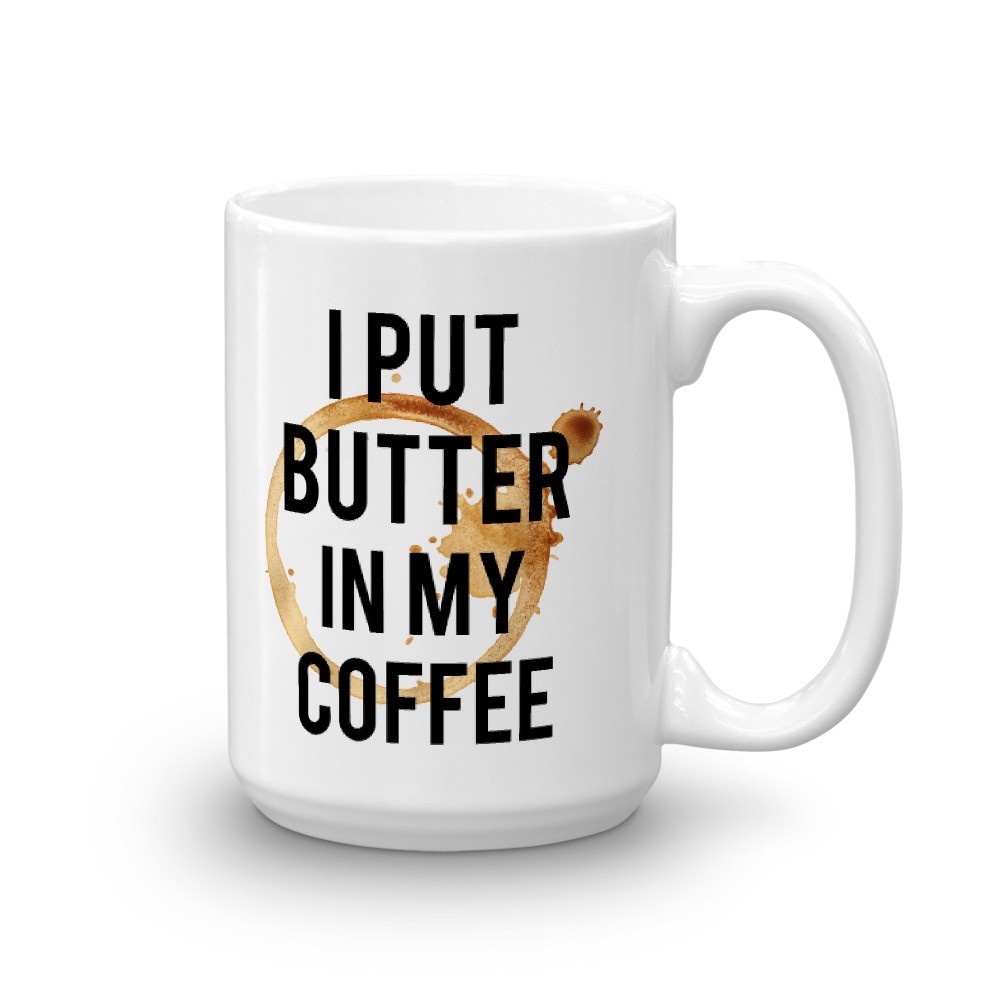 "I Put Butter in My Coffee" Mug

Countless mornings rushing out the door have been saved thanks to Butter Coffee. Where would we be without that first dose of fat and caffeine in our systems? We'd be tired and hungry, that's where. Join the club and use this mug to proudly show that you put butter in your coffee too!

Tasteaholics' Verdict: a hilarious mug for your coffee addict! Butter coffee is all the rage in the keto community and they'll absolutely love showing this mug off at home or at work. It's high quality, dishwasher safe and makes a great stocking stuffer.

from www.trylowcarb.com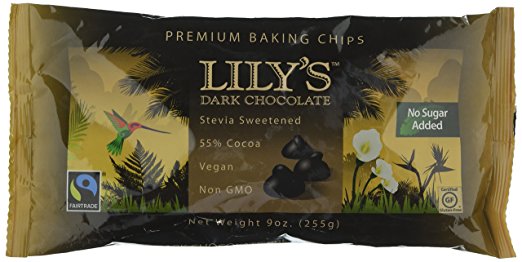 Lily's Sugar-free Chocolate Chips

Great-tasting, healthy baking starts with great-tasting, healthy ingredients. Lily's dark chocolate baking chips, stevia-sweetened with no added sugar, are great for everything from cookies to pancakes to snacking right out of the bag. Certified gluten-free and vegan too. No Sugar Added, All Natural, Vegan, Non-GMO.

Tasteaholics' Verdict: we don't know where we would be without Lily - she makes some amazing sugar-free chocolate chips that come in quite handy when you need to add a crunch of chocolate to any recipe. They melt down wonderfully to create a chocolate coating to anything you can think of. Don't bother making your own, we've tried it: it's painstaking work. Get Lily's and get baking!

from www.amazon.com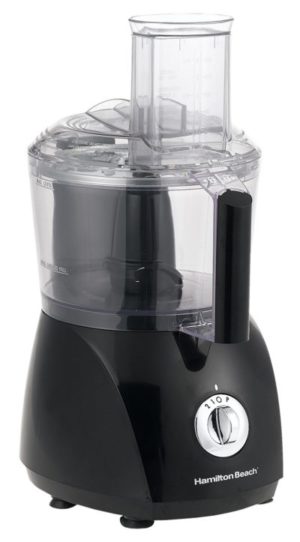 Hamilton Beach 10-Cup Food Processor

Quickly dice, slice, shred, crinkle or puree with the Hamilton Beach ChefPrep 525 Watt Food Processor. Fast and easy to use, this versatile tool will make food prep a breeze. Shred cheese for a casserole, slice apples for a pie or crinkle cut vegetables for a relish tray. It's all possible using the two reversible disks that give you the option of slice, shred, fine shred and crinkle cut. A blade to chop or mix is also included.

Tasteaholics' Verdict: do it all with this food processor! Stainless steel blades and a slice/shred disc make this tool handy for every situation from guacamole, to slicing veggies and even making the perfect cookie dough! Any kitchen is incomplete without it and your giftee will thank you every day for the thoughtful addition.

from www.amazon.com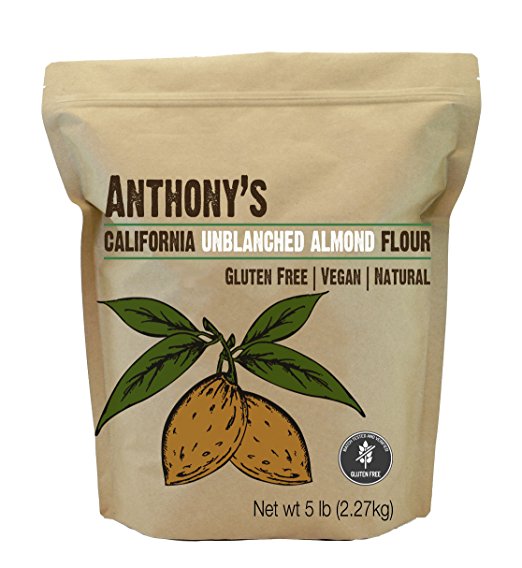 Almond Flour

Unblanched almond-flour is all-natural and has many health benefits. Almonds have been proven to improve skin, boost energy, and contains all sorts of vitamins and minerals. Our almond flour is gluten-free, vegan, and all natural. It's also known to be a great addition to your dishes!

Tasteaholics' Verdict: almond flour is a great addition to your pantry. With a bit of finesse, it can completely replace wheat flour in baking! 9/10 dessert recipes on any low carb blog will use almond flour in some amount so it is an essential in any healthy kitchen. This 5-pound bag will be sure to last you and your loved ones a while.

from www.amazon.com
Loved these ideas? Let us know! Got something on your mind? Ask us in the comments below – we respond to comments every day and would love to hear from you and help you out! If you've got any more holiday gift ideas to add to the list, add them in the comments as well, we'll update the list as it grows for one ultimate gift givers' guide!
Subscribe for a FREE copy of our
4-Week Keto Meal Plan
4 Weeks of Delicious Keto Recipes!
Leftovers and Bulk Preps Included
Maximize Your Keto Diet's Success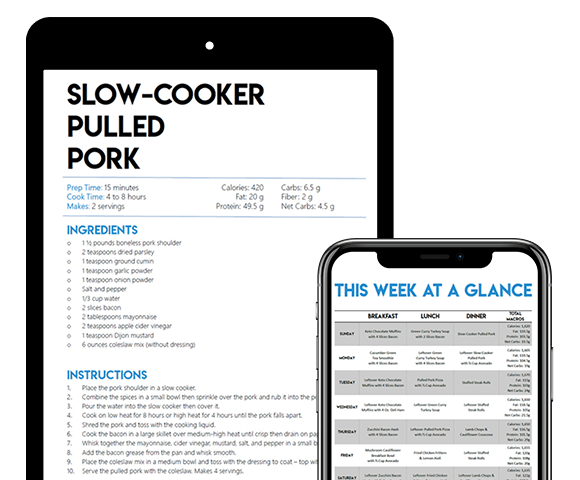 NUTRITIONAL DISCLAIMER
The content on this website should not be taken as medical advice and you should ALWAYS consult with your doctor before starting any diet or exercise program. We provide nutritional data for our recipes as a courtesy to our readers. We use Total Keto Diet app software to calculate the nutrition and we remove fiber and sugar alcohols, like erythritol, from the total carbohydrate count to get to the net carb count, as they do not affect your blood glucose levels. You should independently calculate nutritional information on your own and not rely on our data. The website or content herein is not intended to cure, prevent, diagnose or treat any disease. This website shall not be liable for adverse reactions or any other outcome resulting from the use of recipes or recommendations on the Website or actions you take as a result. Any action you take is strictly at your own risk.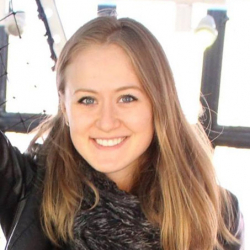 Latest posts by Vicky Abrams
(see all)
Check Out More Product Reviews:
Missing anything? Get it on