Do You Have Your Keto Basics?
Ketone Test Strips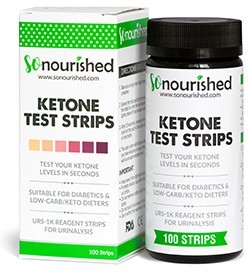 Want to know if you're in ketosis? Use a ketone strip!
Digital Food Scale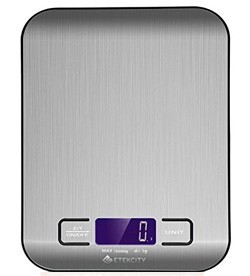 Track what you eat and lose weight faster!
Erythritol Sweetener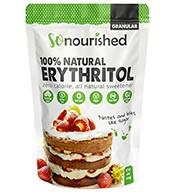 Cooks & bakes just like sugar! All the good without the bad.
Your First Taste of Spiralizer Skinny!
If you haven't already heard, we wrote a book! Months of hard work, creating, testing, retesting and of course, munching, have culminated in our first published work titled Spiralizer Skinny. Our first physical cookbook is full of information on the science and history of the low carb diet and 100 delicious, healthy recipes that can all be made with the help of a spiralizer.
Spiralizer Skinny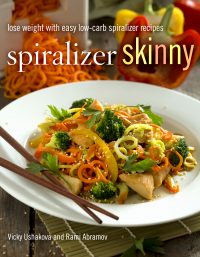 Subscribe for a FREE copy of our
14-Day Keto Meal Plan
2 Full Weeks of Delicious Recipes!
Leftovers and Bulk Preps Included
Maximize Your Keto Diet's Success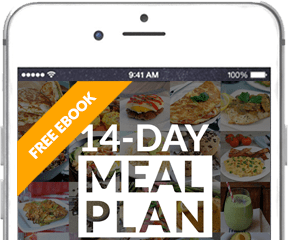 Change the way you think about dieting with Spiralizer Skinny. This book explores all of the weight-loss benefits and nutrition of going low-carb, and each recipe uses the spiralizing method to offer wholesome recipes that change how it feels to live a healthy, nutritious lifestyle. These incredible, easy-to-make meals–from Lasagna Rosettes to Drunken Parsnip Noodles–use the freshest of ingredients, letting you lose weight without the hassle and disappointment that comes with the latest diet fads. Find out just how easy it is to savor unbelievable, beautiful meals that make you feel great!
· Lose weight and forget carbs without the pain of dieting!
· Feel healthy and great with easy-to-follow, tasty recipes!
· Rejuvenate your health with incredible spiralized meals!
The book is available at:
Amazon, Barnes & Noble, Books A Million, Powells, Indie Bound
What Bloggers Are Saying
"With over 100 whole-ingredient based recipes and easy to follow instructions, Vicky and Rami help us get tasty meals on the table with minimal effort. Their innovative recipes prove that healthy eating doesn't mean skimping on flavor. The choice to not include ingredient weights or nutritional counters puts the emphasis back on wholesome foods and the process of cooking – very liberating for those currently managing a low carb lifestyle. In addition, the authors explain and simplify the complex science behind metabolic processes and energy production, leaving no doubt that the recipes contained within were developed with health in mind. Vicky and Rami's book arrives just in time to help us capitalize on the healthful spiralizer craze."
–Kimberly Hardesty, Founder of LowCarbMaven.com
"Vicky's and Rami's new cookbook is a fabulous collection of some of the best grain-free recipes. Whether you want to lose weight or simply follow a healthy low carb diet, these easy-to-follow recipes with minimum prep time will show you how you can incorporate any vegetables into everyday meals. You will fall simply in love with spiralizing!"
–Martina Slajerova, Founder of the KetoDietApp
"So you just bought yourself a spiral vegetable cutter. Fantastic, you are one step closer to giving up carb-heavy pasta for good! Except now what? What exactly are you going to make with this thing? Not to worry, Spiralizer Skinny is here to help you make the most of your fun new contraption. Authors Vicky Ushakova and Rami Abramov have created a gorgeous collection of healthy, low carb spiralizer dishes to make your mouth water. From soup to main courses to side dishes, it's all here. The only question is…what to make first?"
–Carolyn Ketchum, Founder of AllDayIDreamAboutFood.com
Chicken Peanut Pad Thai
One of the first dishes we thought we had to include in Spiralizer Skinny was Chicken Peanut Pad Thai. We absolutely adore Thai food. In fact, we're writing this post from Thailand (we're traveling at the moment!) so this recipe release just feels right! We ate pad thai before our low carb life began, so we're glad zucchini is close enough to noodles to really enjoy this authentic Thai dish whenever the feeling strikes.
Here are a few other amazing recipes you'll be able to make after listing through Spiralizer Skinny: Chicken Paprikash, Drunken Parsnip Noodles, Steak Fajita Zoodles, Apple & Goat Cheese Stuffed Pork Loin, Seared Tuna Avocado Salad, Minestrone Soup, California Chicken Salad and more!
In the meantime, enjoy this low carb Chicken Pad Thai recipe and we hope it gets your appetite going for more!
In a wok or a large pan on medium heat, cook the chopped onion in olive oil until translucent. Then cook the garlic until fragrant, about 3 minutes.

Season the the boneless skinless chicken thighs and place them in the wok. Let them cook for about 5-7 minutes on each side or until fully cooked.

Take the chicken thighs out of the wok and shred them using two forks.

Trim the ends off the zucchini and spiralize them into thin noodles. Set the noodles aside for step 6.

Create a well in the center of the wok or pan and crack an egg into it. Allow it to cook for a few seconds and then scramble it into large chunks.

Once the egg is cooked, toss the zucchini noodles into the pan. Let your noodles cook for just about 2 minutes, tossing continuously.

Add the shredded chicken thighs and finish it all off with a splash of soy sauce, lime juice and chili flakes, if using.

Serve the Chicken Pad Thai with crushed or whole peanuts and lime for garnish. Salt and pepper the dish as needed.
We provide nutritional information for our recipes as a courtesy to our readers. The data is calculated using the MyFitnessPal app. We remove fiber and sugar alcohols, including erythritol, from the final carbohydrate count since they do not affect blood glucose levels in most individuals. We try to be as accurate as possible but we encourage you to calculate nutritional information on your own.
Loved this recipe? Let us know! Something didn't quite turn out right? Ask us in the comments below or contact us– we respond to comments every day and would love to hear from you and help you out! And check out all our low carb dinners to learn to make more delicious and healthy meals!
Have You Tried These Delicious Recipes?
Disclosure of Material Connection: The products above are linking to Amazon as "affiliate links" because we're affiliates! When you click on a product, it'll take you to its Amazon page where the price stays the same for you and Amazon pays us a small percentage. This helps us continue to provide quality recipes and pay for operating costs.