Start your morning right, every day!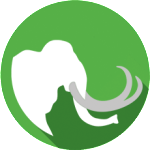 Sweet, tart and detoxifying, this "tea" refreshes you and provides some awesome benefits! The main ingredient is organic apple cider vinegar (ACV) and it packs a punch! It aids in weight loss, helps control blood sugar, boosts energy, improves immunity, metabolism, digestion, acne, hair, breath and more! Read about more benefits and sources here! It really is a super-food to keep in your pantry. Many people attribute these benefits to the "mother" which is a pretty creepy name for the strand-like chains of protein enzyme molecules floating around making the liquid look cloudy. No studies have proven that, so whether you have a bottle with or without the "mother" fear not, you will only gain from giving this ingredient a try.
The most common way of using ACV is by ingesting it. You can also try rinsing your hair with it after shampooing, using it as a toner on your face before bed, swish it around in your mouth to whiten teeth, rub onto skin to heal a mild sunburn, the possibilities are endless!
Subscribe for a FREE copy of our
14-Day Keto Meal Plan
2 Full Weeks of Delicious Recipes!
Leftovers and Bulk Preps Included
Maximize Your Keto Diet's Success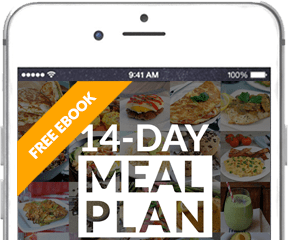 Today we're drinking it! As this apple cider vinegar drink is pretty potent, we're diluting it with warm water and some other beneficial ingredients! Simply warm up some water and mix in all your ingredients. Make sure to use fresh lemon juice (squeeze it yourself!) for the most benefits. Adding cayenne is optional, but it's what gives this drink it's extra immunity-boosting powers. If you add just a dash, you won't taste it.
This drink is sweet, tart and warming. I find it energizes and wakes me up at the first sip!
I've even started skipping my morning coffee and opting for this instead. Of course, our Bulletproof coffee is still a favorite, but a good balance of ketogenic and paleo mornings does us good!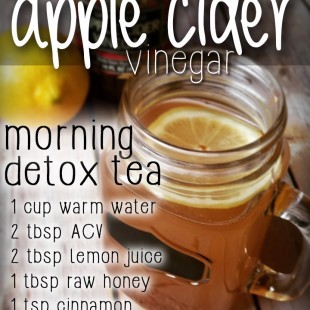 Detox Tea
Drink every morning for a metabolic and immune boost!

Macros per serving:
• 84 Calories
• 0g of Fat
• 0g of Protein
• 20g of Carbs

Detox Tea

Drink every morning for a metabolic and immune boost!

Macros per serving:
• 84 Calories
• 0g of Fat
• 0g of Protein
• 20g of Carbs

Combine all ingredients and stir.
We provide nutritional information for our recipes as a courtesy to our readers. The data is calculated using the MyFitnessPal app. We remove fiber and sugar alcohols, including erythritol, from the final carbohydrate count since they do not affect blood glucose levels in most individuals. We try to be as accurate as possible but we encourage you to calculate nutritional information on your own.
You can also try these morning drinks:
Loved this recipe? Let us know! Something didn't quite turn out right? Ask us in the comments below – we respond every day and would love to hear from you and help you out! And check out all our drinks recipes to learn to make more delicious and healthy drinks that take no time to prepare!
Have You Tried These Delicious Recipes?
LOW CARB
WEEKLY
MEAL PLANS
delivered straight to your inbox!
Easy & Delicious Low Carb Recipes
Shopping Lists
All Macros Calculated
Leftovers & Keto Snack Ideas
Disclosure of Material Connection: The products above are linking to Amazon as "affiliate links" because we're affiliates! When you click on a product, it'll take you to its Amazon page where the price stays the same for you and Amazon pays us a small percentage. This helps us continue to provide quality recipes and pay for operating costs.