Intermittent Fasting Myths That Need to be Debunked!
We get a lot of questioning looks when we mention to our friends and family that we sometimes intermittently fast. The first of which is usually "so you just don't eat all day?!"
What most people don't realize is that they probably fast every day of their lives – when they're sleeping! We just prolong that fasting time in order to get the benefits it provides. Fasting is simply the state in which your body is not digesting any food. The energy you get to do your daily tasks comes from your body's stored fat reserves. Fasting also doesn't dictate what you should eat, but rather when you eat.
Many people do intermittent fasting (IF) regardless of their diet. Ketosis and intermittent fasting, however, work very well together. Read more on the Benefits of Intermittent Fasting and how a low carb diet can be a catalyst for it.
Subscribe for a FREE copy of our
14-Day Keto Meal Plan
2 Full Weeks of Delicious Recipes!
Leftovers and Bulk Preps Included
Maximize Your Keto Diet's Success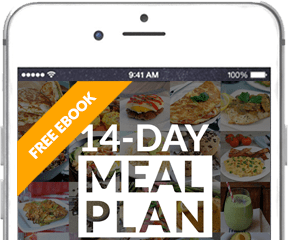 There are tons more questions we get and we gladly answer them. IF is not as scary as it seems and can downright benefit a lot of people if done consistently! Check out these 4 Intermittent Fasting Myths in our latest article featured on SheKnows!
Let us know what you think in the comments below. And if you have any questions, you may find our Intermittent Fasting FAQ page helpful!
Check Out More Articles:
LOW CARB
WEEKLY
MEAL PLANS
delivered straight to your inbox!
Easy & Delicious Low Carb Recipes
Shopping Lists
All Macros Calculated
Leftovers & Keto Snack Ideas