Coconut oil is one of the most beneficial super foods in the world. It's versatile, tastes great and is full of medium chain triglycerides (MCTs) that can have great effects on your health. Their size makes them very easily absorbed by the body. The most beneficial of the four types of MCTs found in coconut oil is lauric acid. Many nutritionists recommend supplementing coconut oil for physical and mental health. Here are 3 of the most important coconut oil benefits.
Boosts Brain Function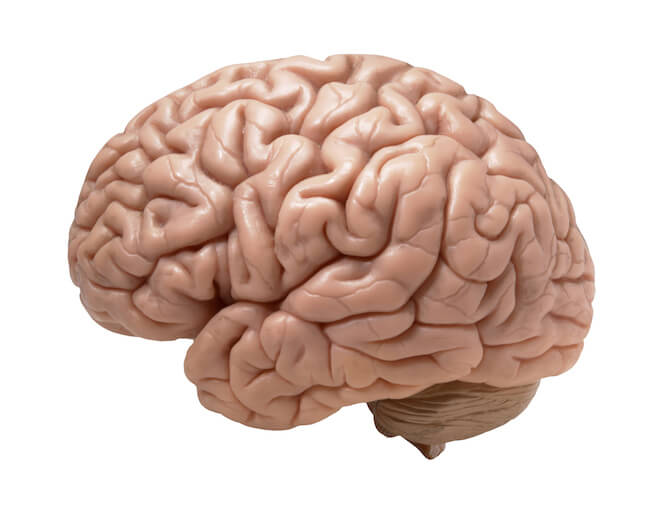 A single dose of coconut oil can help improve brain function right away1!
Subscribe for a FREE copy of our
4-Week Keto Meal Plan
4 Weeks of Delicious Keto Recipes!
Leftovers and Bulk Preps Included
Maximize Your Keto Diet's Success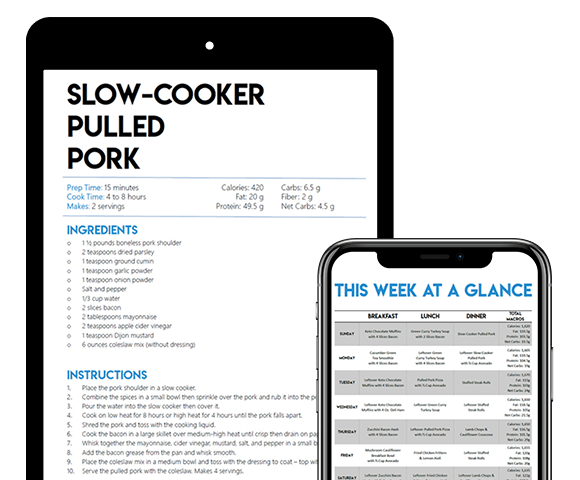 Losing cognitive function among other brain functions can be devastating. One of the most common diseases that affects brain functionality is Alzheimer's disease. It's the most common form of dementia and patients with this condition tend to become forgetful and confused. The condition can be managed by using coconut oil2; it helps produce ketones which provide more energy to certain parts of the brain.
Read about the Ketogenic Diet to learn about the benefits of ketones!
Aids in Fat Loss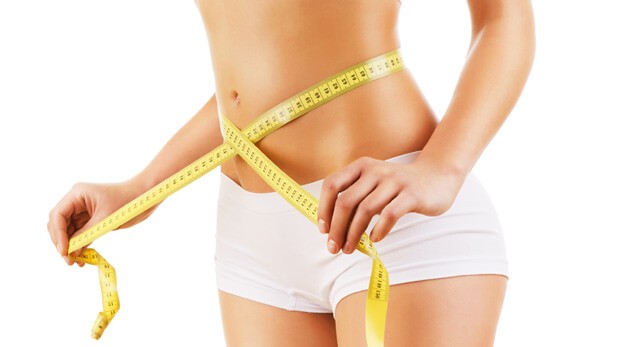 Coconut oil has been shown to reduce appetite in people3. This makes it a great supplement for those looking to lose weight. In addition, coconut oil may help boost your metabolism by creating a thermogenic effect on the body4. This effect helps your body burn more calories naturally with little effort on your part.
Coconut oil can also help with stubborn belly fat, a problem area for a lot of people. In a double-blind study, large decreases in waist circumferences were observed when consuming coconut oil5.
Moisturizes and Protects Skin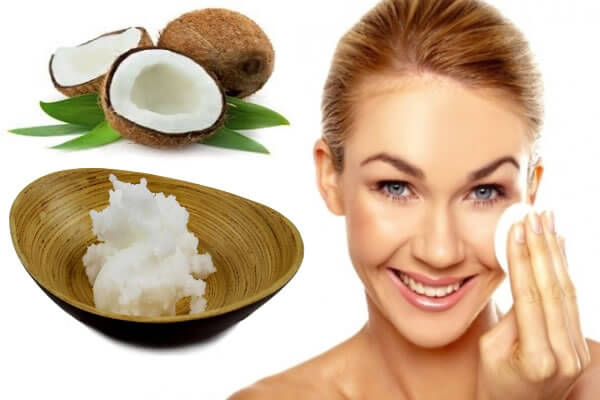 Coconut oil is a great skin moisturizer, eye makeup remover and hair conditioner. It's all natural, gentle and free of nasty chemicals and additives.
More importantly, coconut oil is a great way to protect yourself from the sun! It has a natural SPF of around 8. According to skincancer.org, "an estimated 10,130 people will die of melanoma in 2016." Using coconut is a natural alternative to chemical-laden sunscreen6 and can help prevent skin cancer by blocking harmful UVA and UVB rays.
You can check out the benefits of coconut oil by trying some of these great brands. Make sure your coconut oil is organic and unrefined! You can also find coconut oil in many supermarkets and health food stores.
NUTRITIONAL DISCLAIMER
The content on this website should not be taken as medical advice and you should ALWAYS consult with your doctor before starting any diet or exercise program. We provide nutritional data for our recipes as a courtesy to our readers. We use Total Keto Diet app software to calculate the nutrition and we remove fiber and sugar alcohols, like erythritol, from the total carbohydrate count to get to the net carb count, as they do not affect your blood glucose levels. You should independently calculate nutritional information on your own and not rely on our data. The website or content herein is not intended to cure, prevent, diagnose or treat any disease. This website shall not be liable for adverse reactions or any other outcome resulting from the use of recipes or recommendations on the Website or actions you take as a result. Any action you take is strictly at your own risk.
Latest posts by Rami Abrams
(see all)
Check Out More Articles:
Missing anything? Get it on