Summer Grillin'!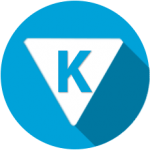 If there's one thing that crosses my mind when I see a grill, it's "I gotta throw some mushrooms on there!" Living in an apartment in Brooklyn doesn't allow for much grilling in the summer but we've got friends in rural places. Whenever we visit our Staten Islanders we're chopping veggies and marinading meat before even saying hello to everyone.
There's something about the dry heat that cooks mushrooms up so perfectly; you can't get that from a pan or conventional oven. The quickest way I know of making the perfect mushrooms for that grilled skirt steak is to throw them on the grill, no oil, no seasoning, nothing. Let them cook until they've shrunk to about half their size and then toss them in butter and salt. That's it. Even if you hate mushrooms, you'll go crazy over this ridiculously simple side dish.
When we have a little time and get to get a little creative, we like to make bacon mushroom skewers. Grab a couple of friends to help you spear some ingredients and throw them on the grill. This recipe is simple and fun to eat! You can slide any extra veggies you want on to the bacon mushroom skewers but you get the prettiest effect when it's simply mushrooms and bacon.
Subscribe for a FREE copy of our
14-Day Keto Meal Plan
2 Full Weeks of Delicious Recipes!
Leftovers and Bulk Preps Included
Maximize Your Keto Diet's Success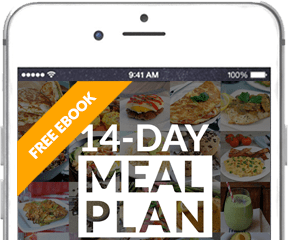 The season we used on the skewers is called Sweet Mesquite by Kirkland that you can find at Costco. It's a mixture of sweet, salty and spicy and pairs very well with a smokey, bacon skewer. If you don't have that, Bacon Molasses by McCormick works well and can be found in lots of supermarkets.
Rip up your mushrooms so that they're large enough to not fall through the gaps in the grill but small enough to be considered "bite size".

Soak your skewers in water before threading the ingredients so they don't catch on fire in the grill. This applies only to wood skewers.

Begin with a strip of bacon by spearing it on its end.

Then spear a mushroom piece and fold over the bacon, wrapping it over the mushroom and spearing it onto the skewer as well.

Repeat the process until you have a braid of mushroom and bacon. The mushrooms should be pretty oily at this point because of the residue bacon grease.

Season the skewers with your favorite seasoning. We used Sweet Mesquite which works very well in this bacon, smokey recipe.

Grill the skewers for about 15-20 minutes, flipping halfway. You can also cook these skewers in the oven but you'll get the best taste from a charcoal grill!
We provide nutritional information for our recipes as a courtesy to our readers. The data is calculated using the MyFitnessPal app. We remove fiber and sugar alcohols, including erythritol, from the final carbohydrate count since they do not affect blood glucose levels in most individuals. We try to be as accurate as possible but we encourage you to calculate nutritional information on your own.
Loved this recipe? Let us know! Something didn't quite turn out right? Ask us in the comments below or contact us– we respond to comments every day and would love to hear from you and help you out! And check out all our easy low carb recipes to learn to make more delicious and healthy meals!
Have You Tried These Delicious Recipes?
LOW CARB
WEEKLY
MEAL PLANS
delivered straight to your inbox!
Easy & Delicious Low Carb Recipes
Shopping Lists
All Macros Calculated
Leftovers & Keto Snack Ideas
Missing anything? Get it on
Disclosure of Material Connection: The products above are linking to Amazon as "affiliate links" because we're affiliates! When you click on a product, it'll take you to its Amazon page where the price stays the same for you and Amazon pays us a small percentage. This helps us continue to provide quality recipes and pay for operating costs.