A perfect morning solution!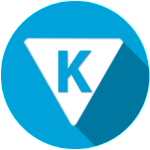 We used to work out-of-state most of the week and after countless visits to Dunkin Donuts, we got tired of the same old dried up sausage, egg and cheese. Not to mention they don't have many (any) keto friendly options. Rushing out the door didn't help breakfast much either so we found this simple and beautiful solution: mini quiches. These little bites are bursting with flavor, are easy to make, store and transport. We made a batch of them Sunday night and took them with us on our travels.
Once cooked and stored, all you need to do is microwave (or toaster oven bake) them until hot and enjoy at work or anywhere on the go. For some reason, reheating an omelette you made a few days ago isn't nearly as appetizing as these mini quiches, even though they have essentially the same ingredients. Plus, people would look at you funny if you're seen carrying a stack of omelettes around.
This is our basic recipe, but some of the endless possibilities include:
Subscribe for a FREE copy of our
14-Day Keto Meal Plan
2 Full Weeks of Delicious Recipes!
Leftovers and Bulk Preps Included
Maximize Your Keto Diet's Success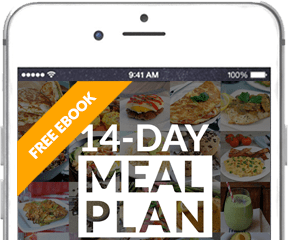 Broccoli, chicken and cheddar
Spinach and feta
Ham and cheese
Pepperoni and mushroom
Sausage and bacon
You can make as many mini quiches as you have time. We made 24 at a time in our 12-cup muffin tin and store them in ziplocs or tupperware. They could last about a week but we'd scarf them down in just a few days. As for serving size, it depends on the pairing or how hungry you are. We usually had 3 mini quiches each.
Can't forget the bulletproof coffee too! Perfect keto pairing 🙂
Here's how to make our mini quiches: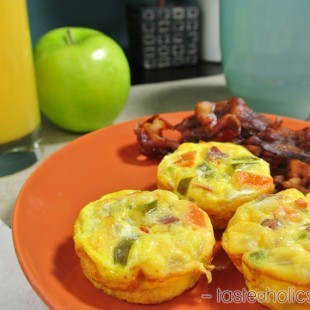 Mini Egg Quiches
3 mini quiches per serving. Recipe yields 8 servings.

Macros per serving:
• 287 Calories
• 21g of Fat
• 17g of Protein
• 4g of Carbs

Mini Egg Quiches

3 mini quiches per serving. Recipe yields 8 servings.

Macros per serving:
• 287 Calories
• 21g of Fat
• 17g of Protein
• 4g of Carbs

Preheat your oven to 325°F and grease a 15" x 11" muffin tin.

Chop up and combine all your ingredients in a mixing bowl and season them with the salt, pepper and cayenne. Got a favorite spice? Add it into the mix! These things are bursting with different flavors. The more the merrier. Extra tip: if you like some crunch, try frying up the salami first and then throw it into your egg mixture.

Crack all the eggs into the bowl and whisk them up until everything is well combined

Add in your heavy cream and whisk once again. Along with the cheese, the heavy cream will give your eggs fluffiness and moisture. Not to mention, heavy cream is very keto friendly.

You're ready to pour! The ensure all the mini quiches are roughly the same size, use an ice cream scooper to measure and ladle. Make sure to leave some room for the quiches to rise. Keep in mind, the bigger the scoops, the more they'll rise.

Stick your batch in the oven (middle rack) for about 25 minutes or until you see your desired golden brown color appear.

You should have no problem popping them out as they probably shrunk away from their tins a bit.

Finito! Your mini quiches are ready to eat! Serve hot with bacon, toast, fruit or your favorite omelette pairing. Or better yet, do what we do and take them on the go!
We provide nutritional information for our recipes as a courtesy to our readers. The data is calculated using the MyFitnessPal app. We remove fiber and sugar alcohols, including erythritol, from the final carbohydrate count since they do not affect blood glucose levels in most individuals. We try to be as accurate as possible but we encourage you to calculate nutritional information on your own.
Loved this recipe? Let us know! Something didn't quite turn out right? Ask us in the comments below or contact us– we respond to comments every day and would love to hear from you and help you out! And check out all our low carb breakfast recipes to learn to make more delicious and healthy meals!
Have You Tried These Delicious Recipes?
LOW CARB
WEEKLY
MEAL PLANS
delivered straight to your inbox!
Easy & Delicious Low Carb Recipes
Shopping Lists
All Macros Calculated
Leftovers & Keto Snack Ideas
Missing anything? Get it on
Disclosure of Material Connection: The products above are linking to Amazon as "affiliate links" because we're affiliates! When you click on a product, it'll take you to its Amazon page where the price stays the same for you and Amazon pays us a small percentage. This helps us continue to provide quality recipes and pay for operating costs.