Do You Have Your Keto Basics?
Ketone Test Strips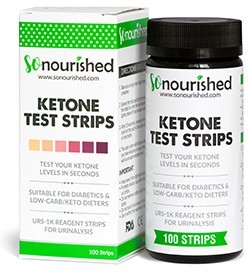 Want to know if you're in ketosis? Use a ketone strip!
Digital Food Scale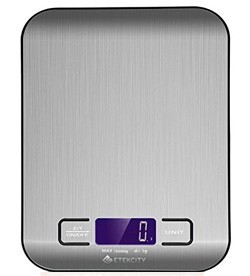 Track what you eat and lose weight faster!
Erythritol Sweetener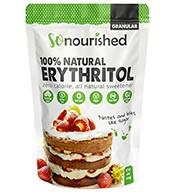 Cooks & bakes just like sugar! All the good without the bad.
A Delicious DIY!
We are never without chocolate in our house, whether it's dark chocolate for guests, or a treat for us, or low carb bars we find all over Brooklyn stores.
Dark chocolate is worth keeping around- it's incredibly beneficial. From a previous post of ours, (Chocolate Truffles!)
Subscribe for a FREE copy of our
14-Day Keto Meal Plan
2 Full Weeks of Delicious Recipes!
Leftovers and Bulk Preps Included
Maximize Your Keto Diet's Success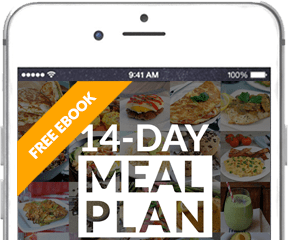 Chocolate gets a bad rep for causing weight gain, acne, and boat load of other ailments. Sure, when you cram a cup of sugar into each bar, that'll run you into some problems. If you put poison into an apple and ate it, would you blame the apple? Real chocolate is full of fat, fiber, antioxidants, iron, magnesium copper, manganese and other minerals. It also helps reduce blood pressure and improves brain function, among many other benefits.
The low carb chocolate bars are a hit or miss, unfortunately. We've tried dozens of low carb alternatives to chocolate bars and most taste great, but leave us with the all too familiar stomach issues. This is mainly caused by maltitol, a sugar alcohol that's most widely used in sugar free candies. Eat too much of it and you'll be running to the bathroom all the day. It's uplifting to see, however, that some companies are opting to use a more forgiving sugar alcohol, erythritol, in their sugar free products (see: ChocoRite, Bai5 Flavored Water, Lily's Chocolate, Breyer's Carb Smart Ice Cream).
We at Tasteaholics use erythritol almost exclusively as our sugar substitute. It's affordable, tastes great and measures like sugar in baked goods. Best of all, no bad reactions!
The best low carb chocolate bar we've found is called ChocoRite. It's made with erythritol, Stevia and inulin which all attribute to its sweetness. It tastes great and has only 1 gram of net carbs per dark chocolate bar. They've got a lot varieties too! The only down side is that each bar is quite small and the entire pack is quite expensive. We find it at Walgreens and pay about $6 for a pack of five 28g bars.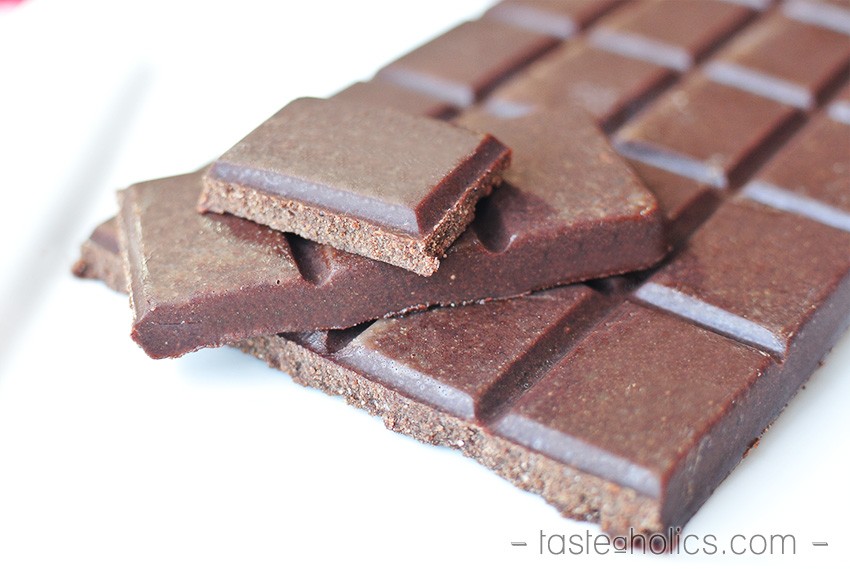 Low Carb Chocolate for Everyone!
So we decided to make some low carb chocolate bars of our own! They're simple to make anytime you have a hankering for something chocolatey. Enjoy this recipe crumbled in low carb ice cream, dipped in peanut butter, with some strawberries or just with a nice cup of tea.
This post is also the debut of our Youtube channel – Tasteaholics. Enjoy the video! Subscribe and share to your friends so we can all make our own chocolate at home!
Try this recipe in the form of chocolate chips with an easy trick!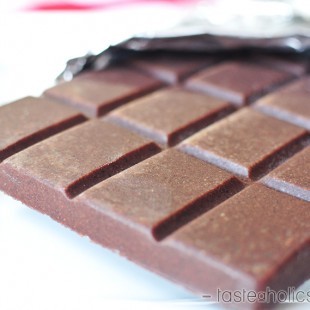 Low Carb Chocolate Bar
Macros per serving:
• 330 Calories
• 34g of Fat
• 2g of Protein
• 1g of Carbs

Low Carb Chocolate Bar

Macros per serving:
• 330 Calories
• 34g of Fat
• 2g of Protein
• 1g of Carbs

Melt 4 tbsp of butter and an ounce of unsweetened baker's chocolate, stirring well.

Add in 1 tbsp of heavy cream and 3 tbsp of powdered erythritol and stir.

Then add the vanilla and salt and stir.

This step is optional, but it gives the chocolate a good boost: crack some sea salt into the chocolate mold.

Pour your chocolate batter into the chocolate mold over the cracked sea salt.

Give it a shake to help the chocolate spread into the corners.

Freeze for an hour and enjoy!
We provide nutritional information for our recipes as a courtesy to our readers. The data is calculated using the MyFitnessPal app. We remove fiber and sugar alcohols, including erythritol, from the final carbohydrate count since they do not affect blood glucose levels in most individuals. We try to be as accurate as possible but we encourage you to calculate nutritional information on your own.
Loved this recipe? Let us know! Something didn't quite turn out right? Ask us in the comments below or contact us– we respond to comments every day and would love to hear from you and help you out! And check out all our low carb desserts to learn to make more delicious and healthy meals!
Have You Tried These Delicious Recipes?
Missing anything? Get it on
Disclosure of Material Connection: The products above are linking to Amazon as "affiliate links" because we're affiliates! When you click on a product, it'll take you to its Amazon page where the price stays the same for you and Amazon pays us a small percentage. This helps us continue to provide quality recipes and pay for operating costs.