Do You Have Your Keto Basics?
Ketone Test Strips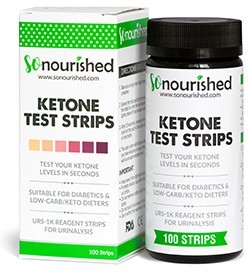 Want to know if you're in ketosis? Use a ketone strip!
Digital Food Scale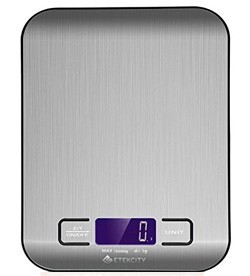 Track what you eat and lose weight faster!
Erythritol Sweetener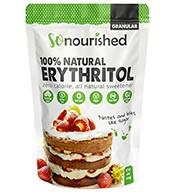 Cooks & bakes just like sugar! All the good without the bad.
Who Needs Flour?
Flourless cakes are a low carber's best friend. Omitting flour completely in these dense, rich low carb cake recipes eliminate gluten and cut carbs drastically!
Throw chocolate into the mix and you've got yourself a decadent dessert to impress even the biggest chocoholic. Because flourless cake recipes don't use any flour and barely rise at all, we decided to separate the eggs we used. Both parts of the egg were beaten until more than doubled in volume. The egg yolks were beaten until pale yellow and the egg whites until stiff peaks formed. This helped give our cake a bit of lightness among the dense chocolatey goodness. The more gentle you are when folding the egg whites into your cake batter, the airier the cake will become.
Subscribe for a FREE copy of our
14-Day Keto Meal Plan
2 Full Weeks of Delicious Recipes!
Leftovers and Bulk Preps Included
Maximize Your Keto Diet's Success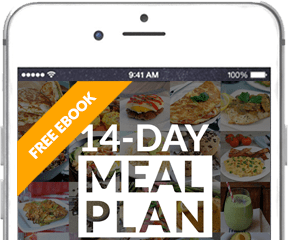 We used a bit of a heavy hand and ended with a denser flourless chocolate cake than we initially dreamt of, but it tasted amazing none-the-less.
For this flourless chocolate cake recipe, make sure to use unsalted butter and unsweetened.. pretty much everything. If you have semisweet chocolate, you will need to omit the erythritol by at least half and adjust your macros accordingly.
Speaking of macros, each slice of this amazing flour chocolate cake will amount to only 2 net carbs! Perfect for those late night chocolate cravings!
You can enjoy this sugar free chocolate cake warm, with a scoop of sugar free ice cream or whipped cream! It's equally as enjoyable when it's cold out of the fridge. How do you like to eat your cake?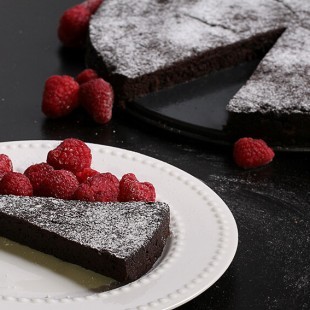 Flourless Chocolate Cake
Macros per serving:
• 240 Calories
• 21g of Fat
• 5.6g of Protein
• 2g of Net Carbs

Flourless Chocolate Cake

Macros per serving:
• 240 Calories
• 21g of Fat
• 5.6g of Protein
• 2g of Net Carbs

Preheat your oven to 300°F. Set up a double boiler to melt your baker's chocolate and butter together. If you don't have a double boiler set up, just use a pan on low heat.

Once the chocolate and butter are melted and combined, add in half a cup of erythritol and stir until dissolved. This may take a while so be patient and keep the flame low!

Once that's ready, set it aside while your prepare your eggs. Separate 3 eggs and beat the egg whites until they're foamy. Slowly add 1/4 cup of erythritol while beating the egg whites. They should turn glossy and form stiff peaks.

Clean off your beaters and beat your 3 egg yolks with the last 1/4 cup of erythritol. They should double in volume and turn a pale yellow.

Add your buttery chocolate mixture to these pale yellow egg yolks and stir to combine.

Add in 1/2 cup of cocoa powder and combine. Add the vanilla and salt in this step as well.

Now add a third of your egg whites at a time and fold them in gently. Repeat until all the egg whites are evenly distrubited. Do not over combine or you may deflate the egg whites too much.

Spray a spring form pan with cooking oil and pour your chocolate cake batter in. We laid our pan on a sheet of aluminum foil to catch any stray oil that seeps out. Bake for 35 minutes.
We provide nutritional information for our recipes as a courtesy to our readers. The data is calculated using the MyFitnessPal app. We remove fiber and sugar alcohols, including erythritol, from the final carbohydrate count since they do not affect blood glucose levels in most individuals. We try to be as accurate as possible but we encourage you to calculate nutritional information on your own.
Loved this recipe? Let us know! Something didn't quite turn out right? Ask us in the comments below or contact us– we respond to comments every day and would love to hear from you and help you out! And check out all our low carb desserts to learn to make more delicious and healthy meals!
Have You Tried These Delicious Recipes?
Disclosure of Material Connection: The products above are linking to Amazon as "affiliate links" because we're affiliates! When you click on a product, it'll take you to its Amazon page where the price stays the same for you and Amazon pays us a small percentage. This helps us continue to provide quality recipes and pay for operating costs.