Nothing Better Than an Iced Tea on a Hot Day…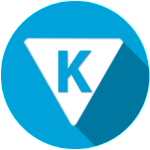 It's more important than ever to stay hydrated in the summer. Sweat flushes out a lot of water and may leave us dehydrated and tired. Remember, you can get the keto flu even if you're keto adapted! Replenish your electrolytes by eating a healthy diet, getting enough salt and drinking lots of water.
But even aquaphiles get bored of water every now and then. I, myself, can drink more than 10 bottles a day and not need any other beverage. There are days when I'm craving something with a twist though, maybe even a sweet drink on that sweltering summer day.
Coffee in the mornings is usually iced cold brew these days but it's quite a heavy drink. I'm not one for sodas or juices, even if they are sugar free. So along came a trip to my tea cabinet to try some refreshing iced tea! Since I was craving something fruity, I decided to pack as much sweetness into my iced tea without that carb count skyrocketing.
Subscribe for a FREE copy of our
14-Day Keto Meal Plan
2 Full Weeks of Delicious Recipes!
Leftovers and Bulk Preps Included
Maximize Your Keto Diet's Success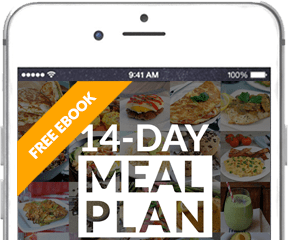 Infused water is great and all, but why not make it an infused tea! A simple tea bag can add so many benefits. I brewed a nice, strong Peach Passion Fruit back tea, along with some strawberries and lemon slices. I also added some Stevia to make it slightly sweeter. I ended up making a single serving, but I loved it so much, I whipped out my giant drink dispenser and made enough to last me a week!
The apple cider vinegar (ACV) is completely optional, but provides so many health benefits to the infused tea. Many studies show ACV helps reduce blood glucose in people with Type 2 Diabetes as well as increase insulin sensitivity. ACV also aids in weight loss, helps control blood sugar, boosts energy, improves immunity, metabolism, digestion, acne, hair, breath and more! Read about more benefits and sources here!
We also love to use ACV in this hot detoxifying tea in the winters when we're not feeling the cold, harsh mornings.
Lastly, this is the perfect drink to make in bulk and pour into a travel tumbler for on-the-go hydration. Enjoy fruit infused tea everywhere you go!
Set a pot of water to boil. Once it's boiled, pour the water into a mug and begin brewing your tea.

Slice a strawberry into small sections and add it along with a slice of lemon into your tea to brew.

Add ice and Stevia to your glass or travel container.

Pour the brewed tea into the container submerging the fruit. Give it a good shake/stir and make sure it's cold enough!

Optionally, you can add a tablespoon of apple cider vinegar for the health benefits it provides.
We provide nutritional information for our recipes as a courtesy to our readers. The data is calculated using the MyFitnessPal app. We remove fiber and sugar alcohols, including erythritol, from the final carbohydrate count since they do not affect blood glucose levels in most individuals. We try to be as accurate as possible but we encourage you to calculate nutritional information on your own.
Loved this recipe? Let us know! Something didn't quite turn out right? Ask us in the comments below or contact us– we respond to comments every day and would love to hear from you and help you out! And check out all our drinks recipes to learn to make more delicious and healthy drinks that take no time to prepare!
Have You Tried These Delicious Recipes?
LOW CARB
WEEKLY
MEAL PLANS
delivered straight to your inbox!
Easy & Delicious Low Carb Recipes
Shopping Lists
All Macros Calculated
Leftovers & Keto Snack Ideas
Disclosure of Material Connection: The products above are linking to Amazon as "affiliate links" because we're affiliates! When you click on a product, it'll take you to its Amazon page where the price stays the same for you and Amazon pays us a small percentage. This helps us continue to provide quality recipes and pay for operating costs.