Trick or Treat… Or Both!
Halloween is just around the corner! As avid fans of the holiday (we haven't missed a year of dressing up, maybe ever?), we were ashamed to find that we haven't created a keto-friendly Halloween recipe for Tasteaholics yet.
We've got some super popular Caramel Nut Clusters – but that's about as close as we got to a Halloween treat.
It took us quite some time to decide on something sufficiently spooky as well as a treat for the entire family. We landed on this Halloween Mud Pie recipe variation and also threw in a quick homemade gummy worms recipe to boot! If you can find sugar-free gummy worms where you live, feel free to use them. We adapted our Zero Carb Gummy Candy recipe from our Dessert in Five cookbook and used a gummy worm mold we purchased on Amazon. It worked so well!
Subscribe for a FREE copy of our
14-Day Keto Meal Plan
2 Full Weeks of Delicious Recipes!
Leftovers and Bulk Preps Included
Maximize Your Keto Diet's Success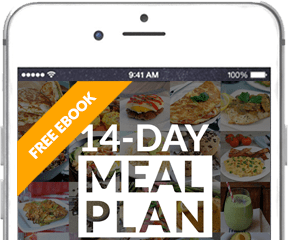 This recipe was more fun to make than any other low carb dessert recipe we've ever tried! It did require a bit of elbow grease and getting your hands dirty… but it's a mud pie, after all.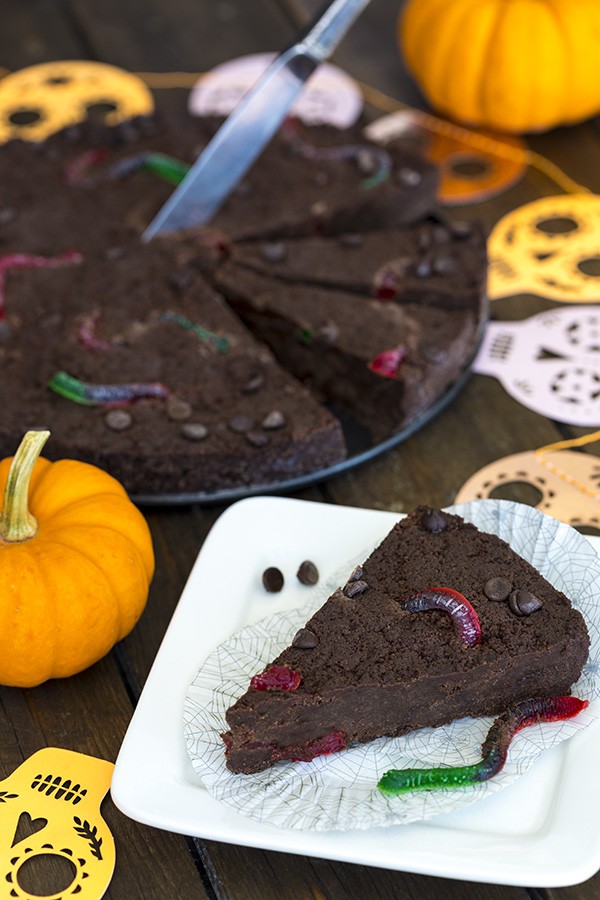 The base was made by savagely crumbling our trusty low carb cake recipe after baking it to perfection. Destroying a sweet creation of ours was painful at first, but we realized we had to do it for the end product to be exactly what we had in mind. After crumbling the cake, we molded it back together in a springform pan with our homemade gummy worms and "glued" it all with a sort-of chocolate ganache. It was heavenly – take a look: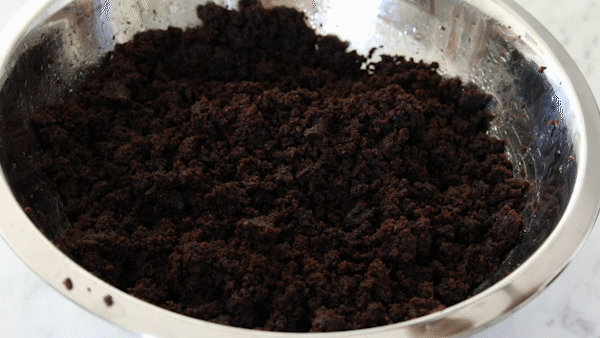 Loving the look of this Halloween Mud Pie? Whip it up for work to scare your coworkers, at home to trick the kids or take it with you to a Halloween party – it'll be a hit! So enough drooling, let's get to the spooky recipe: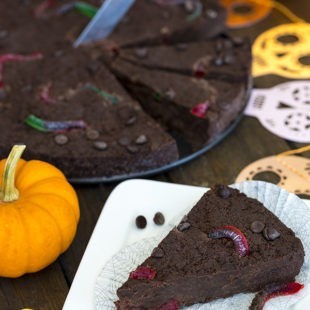 Halloween Mud Pie Recipe
Macros per serving:
• 400 Calories
• 40g of Fat
• 7g of Protein
• 4g of Net Carbs

Halloween Mud Pie Recipe

Macros per serving:
• 400 Calories
• 40g of Fat
• 7g of Protein
• 4g of Net Carbs

2

packets

sugar-free Jell-O

(8 grams each)

2

packets

gelatin

(8 grams)

1/2

cup

water
The night before, begin to make the sugar-free gummy worms. To do this, in a small pot on low heat, whisk together 1 packet of sugar-free Jell-O, 1 packet of gelatin and 1/4 cup water.

When all the clumps of gelatin are gone, pour the liquid into the gummy worm molds. Refrigerate overnight.

Repeat step 1 with as many flavors of gummy worms you'll be making. We made 2 (strawberry and lime). We also poured in 2 colors into some gummy worm molds to create 2-colored worms.

To create the cake base, preheat your oven to 350°F and start by whisking together the dry ingredients: almond flour, coconut flour, erythritol, baking soda, and salt.

Then, add in your wet ingredients: melted butter, eggs, vanilla extract, heavy cream and almond milk.

Grease an 8x8" or 9x9" baking dish with a bit more coconut oil and pour the batter in. Spread it evenly and bake for 35-40 minutes. Then let cool completely.

To make the frosting/glue that'll hold the end result together, melt the butter in a saucepan. Once melted, turn off the heat and stir in the cocoa powder, powdered erythritol, and almond milk. Whisk until smooth and glossy.

Once the cake is fully cooled, throw it in a large mixing bowl and crumble it completely with your hands or meat shredding claws. Then pour in the frosting and mix again thoroughly.

After that, press in enough of the cake crumbles into a 9" or 10" springform pan to create a thin base at the bottom. Then, start layering in the gummy worms you made last night, followed by more cake crumbles. Make sure to press firmly (with your hands or the back of a spoon) with each addition of cake.

When you get to the top layer, give everything a good press. Then, start to add the last of the gummy worms to the top, burying some halfway, getting as creative as you like. Lastly, add some sugar-free chocolate chips as the "rocks" throughout the cake top.

Chill until firm (2-4 hours) and slice into 10 servings to serve. Enjoy and Happy Halloween!
We provide nutritional information for our recipes as a courtesy to our readers. The data is calculated using the MyFitnessPal app. We remove fiber and sugar alcohols, including erythritol, from the final carbohydrate count since they do not affect blood glucose levels in most individuals. We try to be as accurate as possible but we encourage you to calculate nutritional information on your own.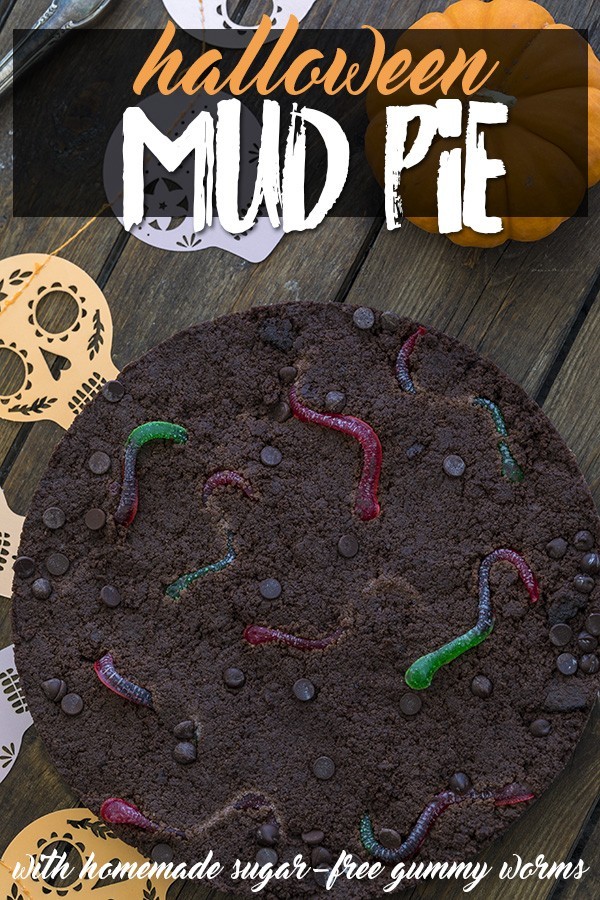 Loved this recipe? Let us know! Something didn't quite turn out right? Ask us in the comments below – we respond to comments every day and would love to hear from you and help you out! And check out all our low carb desserts to learn to make more delicious and healthy meals that take no time to prepare!
Have You Tried These Delicious Recipes?
LOW CARB
WEEKLY
MEAL PLANS
delivered straight to your inbox!
Easy & Delicious Low Carb Recipes
Shopping Lists
All Macros Calculated
Leftovers & Keto Snack Ideas
Disclosure of Material Connection: The products above are linking to Amazon as "affiliate links" because we're affiliates! When you click on a product, it'll take you to its Amazon page where the price stays the same for you and Amazon pays us a small percentage. This helps us continue to provide quality recipes and pay for operating costs.