Heat Up With This Jalapeno Poppers Recipe!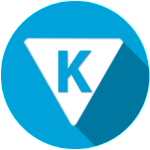 We love spicy. We love bacon. We love cheese. So what could be better than jalapenos stuffed with cheese and wrapped in bacon? Nothing. The answer is nothing.
This delicious combination requires a bit of prep as there are a lot of steps, but don't let that discourage you! In the end, you'll be biting down on these bad boys and thanking your past self for the effort put in to this delicious treat. It's also really fun to introduce this recipe to friends and enlist their help in the prep.
Here are a few things to keep in mind:
Subscribe for a FREE copy of our
14-Day Keto Meal Plan
2 Full Weeks of Delicious Recipes!
Leftovers and Bulk Preps Included
Maximize Your Keto Diet's Success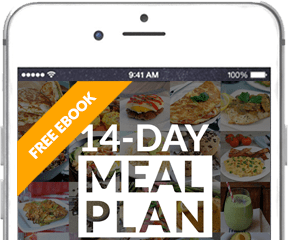 When purchasing jalapenos, test one or two for heat. I've purchased many batches and some have been EXTREMELY HOT, while others had so little heat, I thought I bit into a strangely-shaped bell pepper. If there is no or close to no heat, they will not be hot whatsoever because any kind of physical heat (baking, frying, etc.) kills most of the peppers' spiciness (this rule applies to all peppers and spices).
Try to use gloves (latex or any type of protective gloves) when cutting and gutting the peppers. If you don't and the peppers are very spicey, your fingers will start burning in about a half hour or so for a few hours (it takes some time for the chemical to seep into your skin). It won't be horrible but a bit uncomfortable!
If you can't eat dairy, replace all the cheese with guacamole or something else you like that's spreadable, like vodka or marinara sauce (we used some guacamole in additional to cream cheese this time!).
Once you slice the jalapenos in half and stuff with cheese, you can put the two halves back together and then wrap in bacon (in which case do not cut your bacon in half!).
Now onto your bacon-wrapped jalapeno poppers recipe!
Slice the bacon in half (this will give you 16 half length pieces).

Slice the ends off each jalapeno. Slice each jalapeno in half length-wise. Remove seeds and membranes with a corer or knife. (Caution: use gloves to protect hands)

Mix the cream cheese and cheddar cheese together in a bowl.

Fill each jalapeno half with the cheese mix. (You can either place two halves back together or keep them separate. We prefer separate!)

Wrap each piece in bacon.

Place all bacon-wrapped jalapeno poppers on a baking sheet lined with aluminum foil. Make sure there is a bit of room between each piece. Bake for 20-25 minutes (until bacon is baked and jalapenos are desired spiciness).

Important: Do a taste test with one popper to measure the spiciness. The longer you bake the poppers, the less hot they become.

Add salt, paprika and any other spices to taste. Enjoy!
We provide nutritional information for our recipes as a courtesy to our readers. The data is calculated using the MyFitnessPal app. We remove fiber and sugar alcohols, including erythritol, from the final carbohydrate count since they do not affect blood glucose levels in most individuals. We try to be as accurate as possible but we encourage you to calculate nutritional information on your own.
Loved this recipe? Let us know! Something didn't quite turn out right? Ask us in the comments below or contact us– we respond to comments every day and would love to hear from you and help you out! And check out all our keto recipes to learn to make more delicious and healthy meals!
Have You Tried These Delicious Recipes?
LOW CARB
WEEKLY
MEAL PLANS
delivered straight to your inbox!
Easy & Delicious Low Carb Recipes
Shopping Lists
All Macros Calculated
Leftovers & Keto Snack Ideas
Missing anything? Get it on
Disclosure of Material Connection: The products above are linking to Amazon as "affiliate links" because we're affiliates! When you click on a product, it'll take you to its Amazon page where the price stays the same for you and Amazon pays us a small percentage. This helps us continue to provide quality recipes and pay for operating costs.