Not Your Basic Pumpkin Spice Latte!
We have a confession to make: before wondering how to create a healthier version of a Starbucks Pumpkin Spice Latte, we'd never actually tasted one.
But for research purposes, we decided we had to try it to understand what all the fuss was about. Starbucks offers a "short" sized cup, presumably for espressos or kids' drinks so we asked them for a short PSL with all the works. "Make it as basic as you can," we told the barista.
To this day, we don't know what the fuss is about. What we tasted was mainly sugar with a hint of cinnamon. But that's most gimmicky drinks, I guess.
Subscribe for a FREE copy of our
14-Day Keto Meal Plan
2 Full Weeks of Delicious Recipes!
Leftovers and Bulk Preps Included
Maximize Your Keto Diet's Success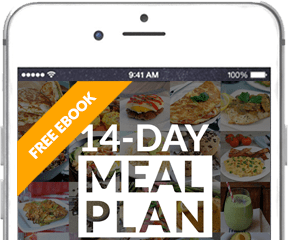 Our version, needless to say, is better! You can taste the coffee in this coffee recipe (gasp!) and actual pumpkin. We used real pumpkin puree, pumpkin spice, cinnamon and browned butter to add some serious flavor to our morning brew. You can say this is somewhat of a butter coffee or Bulletproof coffee variation since it does contain butter and is quite filling. Emulsified butter adds a velvety texture to your coffee but if you'd like to cut some calories, you can omit it!
For a completely dairy-free option: replace the butter with coconut oil (however, it will not brown!), and replace the heavy cream with coconut cream.
We thoroughly enjoyed this Pumpkin Spice Latte, which is something we never thought we'd say. The results tasted far better than Starbucks and felt much more luxurious to drink. The fresh, real ingredients all lend to the flavor and texture of this super indulgent morning or afternoon treat.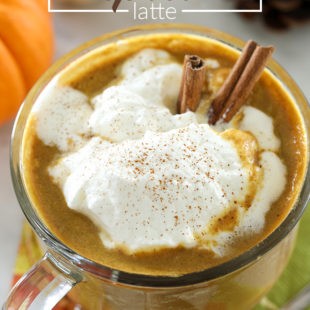 Browned Butter Pumpkin Spice Latte
Macros per serving:
• 235 Calories
• 23g of Fat
• 1g of Protein
• 5g of Net Carbs

Browned Butter Pumpkin Spice Latte

Macros per serving:
• 235 Calories
• 23g of Fat
• 1g of Protein
• 5g of Net Carbs

Start by setting some butter to lightly brown in a small pan on low heat.

Brew a shot (or two) of espresso. You can also choose to brew a cup of strong coffee (but then you may want to omit the almond milk in the end).

Combine the erythritol and hot coffee in a blend and allow to dissolve for a few seconds, whisking lightly.

Then, add the pumpkin puree, browned butter, heavy cream (or coconut cream), pumpkin pie spice, cinnamon and a pinch of salt. If you used espresso, add in some almond milk to thin the latte out.

Blend on high for about 10 seconds. Open the blender slowly and carefully, the contents will be a bit pressurized from the heat.

Pour into a serving cup, top with whipped cream and a sprinkle of cinnamon and enjoy!
We provide nutritional information for our recipes as a courtesy to our readers. The data is calculated using the MyFitnessPal app. We remove fiber and sugar alcohols, including erythritol, from the final carbohydrate count since they do not affect blood glucose levels in most individuals. We try to be as accurate as possible but we encourage you to calculate nutritional information on your own.
Loved this recipe? Let us know! Something didn't quite turn out right? Ask us in the comments below – we respond to comments every day and would love to hear from you and help you out! And check out all our drinks recipes to learn to make more delicious and healthy drinks that take no time to prepare!
Have You Tried These Delicious Recipes?
LOW CARB
WEEKLY
MEAL PLANS
delivered straight to your inbox!
Easy & Delicious Low Carb Recipes
Shopping Lists
All Macros Calculated
Leftovers & Keto Snack Ideas
Disclosure of Material Connection: The products above are linking to Amazon as "affiliate links" because we're affiliates! When you click on a product, it'll take you to its Amazon page where the price stays the same for you and Amazon pays us a small percentage. This helps us continue to provide quality recipes and pay for operating costs.