Traveling While on Low Carb Diet
Low carb diets can be daunting enough at home, let alone while traveling, especially if you're just starting out. Even if you've been on a low carb diet for quite some time, you may find yourself tempted to cheat while traveling. It's much easier to find high carb meals than healthy ones! With a little planning and preparation, you can easily maintain a healthy low carb lifestyle while in hotels, planes, trains and cars. Here are a few tips that help us when we travel low carb:
Pack Snacks


You'll thank yourself for these when you're low on options while you're out and about. Bring some zip lock bags or a collapsible lunch box of convenient snacks. The basics include: nuts, cheese sticks, hard-boiled eggs, beef jerky, pork rinds and veggie sticks with a favorite dipping sauce (ours is Sarayo). These are also usually available in convenience stores and gas stations! Don't forget to bring a reusable water bottle and never find yourself thirsty!

Check out our full list of Low Carb Snacks!

Do the Research


This applies at home, but is even more important when you're on the road and not sure what kinds of sneaky sugar and carbs you're dealing with. These days, most restaurants have their nutrition and ingredients information online, or would be happy to provide them for you. Before you go out, it helps to take a quick look at the menu and come up with a game plan to avoid last minute temptations. Meat, cheese and vegetables are almost universally available and will get you through many otherwise stressful meals. Look for eggs, seafood, steaks, poultry and nuts. Salads are great side options or appetizers, especially when sprinkled with cheese and a drizzle of olive oil. Anything breaded or deep fried is usually first covered in a high carb coating – be wary of these items.

Back Away From the Beer


It can be tempting indulge with alcohol, especially on vacation. If you must, clear liquors around 40% alcohol are your safest bet. They're 0 carb, but not 0 calories! Alcohol (the fourth macronutrient) provides 7 calories per gram, almost as much as fat – something to keep in mind. Dry wines and light beers can also be low carb! Just be sure to avoid sugary mix-ins, and instead opt for seltzer water.

Subscribe for a FREE copy of our

4-Week Keto Meal Plan

4 Weeks of Delicious Keto Recipes!
Leftovers and Bulk Preps Included
Maximize Your Keto Diet's Success

Read our entire Keto Alcohol Guide to brush up on your low carb mixology knowledge.

Have the Breakfast of Champions


Most hotels offer continental breakfasts with decent low carb options. Avoid the toast, pancakes and cereals. Instead, try to fill up on things like eggs with butter, meats, nuts, veggies, and cheese. Enjoy coffee with lots of cream! These foods will keep you satisfied throughout the day, just in case you struggle to find options around lunch time.

Cook Your Own Food


If you're not staying at a hotel, you're better off! You get the luxury of cooking your own food and knowing exactly what's going into it. We love staying at Airbnbs for this reason. We get a fully stocked kitchen, a full-sized refrigerator and all the options in the world. We simply go on a basic grocery shopping trip and get everything we need for the time we're there. This ends up saving us tons of money. We get to spend time cooking together and have a fresh, homemade meal every day. Try to eat breakfast at home every day, pack a light lunch whenever you can and enjoy a dinner out every now and then.

Swap it Out


When you do eat out, it's alright to ask if small modifications are possible. With the rising demand for special dietary options, restaurants are becoming much more receptive to customers on low carb diets. Try a burger without the bun or a stir fry without the rice. Ask if you can substitute a carby side dish like potatoes and rice for extra veggies on your plate. Antipasti platters are excellent because they tend to include cured meats, olives, cheeses, and vegetables. With salads, always check the nutrition facts for the dressings and skip the croutons.
Tip: Avoiding touristy restaurants will get you a cheaper, more authentic and fresher meal!


Learn to Love Picnics


Picnics are a great way to eat out without paying a fortune. You'll know exactly what you're eating and you can bet it'll be low carb. Instead of getting a few quick hot dogs or mysterious street foods, stop by a local deli! Pick up a few fresh cut meats, cheeses, salads, olives, nuts and even a bottle of wine if the country allows drinking outdoors. Enjoy the great outdoors and a satisfied belly.

Relax!


While there is a lot of planning and preparation that goes into low carb travelling, try not to stress over it. Make it fun and realize that mistakes happen, and sometimes options are limited. Don't get discouraged, and when the going gets tough – relax. You are on vacation, after all! Make your best effort and enjoy yourself.
If you enjoyed our tips and found them useful, please share them with a friend! And let us know in the comments where you're traveling to and how you plan to stick to your diet. Happy travels!
NUTRITIONAL DISCLAIMER
The content on this website should not be taken as medical advice and you should ALWAYS consult with your doctor before starting any diet or exercise program. We provide nutritional data for our recipes as a courtesy to our readers. We use Total Keto Diet app software to calculate the nutrition and we remove fiber and sugar alcohols, like erythritol, from the total carbohydrate count to get to the net carb count, as they do not affect your blood glucose levels. You should independently calculate nutritional information on your own and not rely on our data. The website or content herein is not intended to cure, prevent, diagnose or treat any disease. This website shall not be liable for adverse reactions or any other outcome resulting from the use of recipes or recommendations on the Website or actions you take as a result. Any action you take is strictly at your own risk.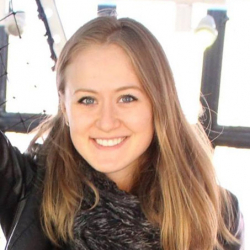 Latest posts by Vicky Abrams
(see all)
Check Out More Articles: