Do You Have Your Keto Basics?
Ketone Test Strips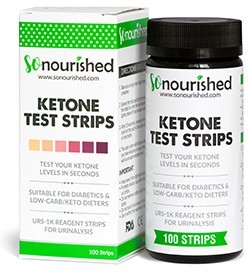 Want to know if you're in ketosis? Use a ketone strip!
Digital Food Scale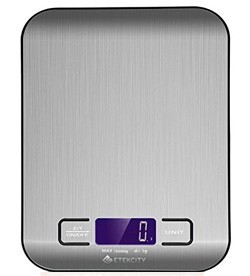 Track what you eat and lose weight faster!
Erythritol Sweetener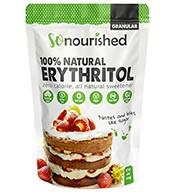 Cooks & bakes just like sugar! All the good without the bad.
Chipotles are Jalapeños!
That's right. Chipotle peppers are actually smoke-dried red jalapeños. I was blown away by this fact when I read about it after we decided to create the Ultimate Mexican Casserole with a kick.
The Process
Jalapeños grow in large fields by growers and are picked green (unripe) for immediate sale. Those are the typical jalapeños we know and love (see all our jalapeño recipes!). Towards the end of the growing season, jalapeños ripen and become bright red. Some of those are picked and sold as well. The remaining jalepeños are kept on the bush and when they turn deep red and have lost most of their moisture, they're picked to be made into chipotles.
Subscribe for a FREE copy of our
14-Day Keto Meal Plan
2 Full Weeks of Delicious Recipes!
Leftovers and Bulk Preps Included
Maximize Your Keto Diet's Success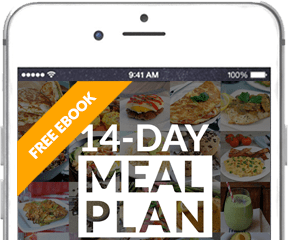 These deep red jalapeños are placed into a closed smoking chamber and spread out onto metal grills. A firebox connected to the chamber is filled with burning wood to fill the chamber with smoke. The jalapeños are stirred every few hours and after a few days, most of the moisture evaporates from the jalapeños. Voilà! You now have chipotles thanks to the heat of the jalapeños combined with the taste of the wood smoke. Did you know that to make 1 pound of chipotle it takes about 10 pounds of jalapeños?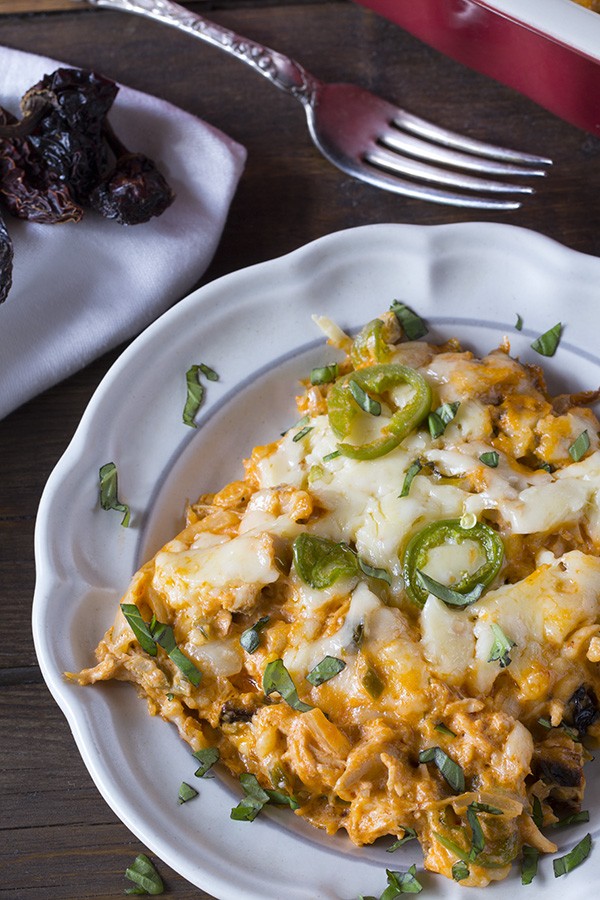 The Recipe
We always love a good casserole and this one was phenomenal. The secret was, of course, the chipotle peppers. It was our first recipe ever using chipotle peppers and we were blown away by how much flavor they added to the dish. We got our chipotle peppers from Wholefoods (I was looking for fresh chipotle peppers and was disappointed when I could only find dried, but now I know why!). They were lying around for a few months before I got around to using them and boy did we realize how much we were missing out! Next time we're in Wholefoods, we'll be stocking up on them because they're simply amazing to cook with.
We've been cooking with chipotles ever since this Ultimate Mexican Casserole. Expect more spicy recipes to come!
1

tbsp

olive oil

2

fresh jalapeños

(chopped)

2

chipotle peppers

(chopped)

1/2

medium

white onion

(chopped)

1/4

cup

heavy cream

4

oz

cream cheese

1

cup

red enchilada sauce

1

lb

boneless skinless chicken thighs

(shredded)

1

cup

shredded pepper jack cheese

1

fresh jalapeño

(sliced)

fresh cilantro

to garnish
Preheat the oven to 350°F.

On a large, oiled skillet, cook the chopped jalapeños, chipotle peppers and diced onion over medium-high heat. Sauté for 5 minutes or until the onion becomes translucent.

Add the heavy cream and cream cheese. Stir everything until cream cheese is melted.

Add the enchilada sauce and shredded chicken and mix well.

In a 13 x 9-inch baking dish lightly coated with nonstick cooking spray, place the 2 tortillas side-by-side (slightly overlapping).

Spread the chicken mixture over the tortillas and then top everything with the shredded cheese. Add the fresh jalapeños slices on top.

Cover the baking dish with foil and bake for 15 minutes.

Remove the foil and bake for an additional 15 minutes or until the cheese has lightly browned.

Serve with fresh cilantro and enjoy!
We provide nutritional information for our recipes as a courtesy to our readers. The data is calculated using the MyFitnessPal app. We remove fiber and sugar alcohols, including erythritol, from the final carbohydrate count since they do not affect blood glucose levels in most individuals. We try to be as accurate as possible but we encourage you to calculate nutritional information on your own.
Loved this recipe? Let us know! Something didn't quite turn out right? Ask us in the comments below or contact us– we respond to comments every day and would love to hear from you and help you out! And check out all our low carb dinners to learn to make more delicious and healthy meals!
Have You Tried These Delicious Recipes?
Disclosure of Material Connection: The products above are linking to Amazon as "affiliate links" because we're affiliates! When you click on a product, it'll take you to its Amazon page where the price stays the same for you and Amazon pays us a small percentage. This helps us continue to provide quality recipes and pay for operating costs.