Great-Tasting Low Carb Keto Drinks
Water not only tastes great, but it's one of the sources of life. We need water to survive, as do animals, plants, and the entire planet. As wonderful as water is, however, sometimes it's nice to taste something a bit different than one of the bases of life. After all, there's nothing wrong with changing it up here and there as long as we're not harming ourselves with unhealthy substances. We've been drinking flavored drinks for centuries, but it's only recently that people have been looking into options for keto drinks.
The good news is that there are good, tasty keto drinks besides water, but the downside of searching for keto-friendly drinks is that you need to be a bit careful before you dive in with both feet… we mean… lips, as some drinks that appear to be keto-friendly, may not be at the end of the day. Tasteaholics has been helping people find keto drinks and food for some time now, and below you'll find an introduction to keto-friendly drinks and how to enjoy them.
What Are Low Carb Keto Drink Options?
Obviously, what you may want to drink will depend on your level of thirst, the time of day, the day of the week, and several other factors, whether you're looking for keto-friendly drinks or not. Therefore, we're going to provide a few examples of keto drinks and allow you to decide when the best time is for any of them.
Subscribe for a FREE copy of our
4-Week Keto Meal Plan
4 Weeks of Delicious Keto Recipes!
Leftovers and Bulk Preps Included
Maximize Your Keto Diet's Success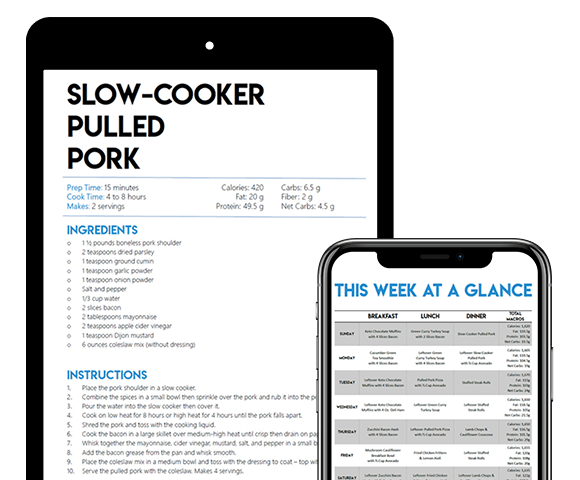 Sparkling water – Sparkling water is still based on water, but it offers a bit of flavor and pizazz in your glass. It's a perfectly keto-friendly drink that also refreshes.
Diet soda – If you're OK with the other potential downsides health-wise of drinking diet soda, they are technically keto-friendly drinks and can be mixed with other things.
Green tea – People have been drinking green tea for centuries because of its health benefits, but it's also a popular keto drink besides water.
Black tea – Black tea may not be as inherently healthy as green tea, but it's tasty, you can add cream and it's still one of the more popular keto-friendly drinks.
Coffee – You probably know by now that coffee is a popular keto drink, and once again, add your proper types of calories here.
Liquor – As we said above, of the keto-friendly drinks out there, diet soda may not be the healthiest, but it is the most versatile, as you can add it to any number of types of hard liquor and maintain your diet.
How to Enjoy Keto-Friendly Drinks
One of the many benefits of the keto diet is that you are basically free to choose what you want to consume and when. You're not eating specific food out of a box and you're not restricted to a very small list of items you can eat or drink, keto-friendly drinks come in all shapes, sizes, colors, and flavors and you can usually find something for all occasions. If you want to take a look at what we have to offer, click here to see our low carb drinks page. All you need to do is be careful to understand the ingredients for your drinks, as you would anything you eat.
NUTRITIONAL DISCLAIMER
The content on this website should not be taken as medical advice and you should ALWAYS consult with your doctor before starting any diet or exercise program. We provide nutritional data for our recipes as a courtesy to our readers. We use Total Keto Diet app software to calculate the nutrition and we remove fiber and sugar alcohols, like erythritol, from the total carbohydrate count to get to the net carb count, as they do not affect your blood glucose levels. You should independently calculate nutritional information on your own and not rely on our data. The website or content herein is not intended to cure, prevent, diagnose or treat any disease. This website shall not be liable for adverse reactions or any other outcome resulting from the use of recipes or recommendations on the Website or actions you take as a result. Any action you take is strictly at your own risk.
Latest posts by Rami Abrams
(see all)
Check Out More Articles: