Rich, Tasty Low Carb Green Bean Casserole
One of the greatest things about the keto diet is that you do not have to eliminate fats. In fact, as you may well know, fats are an important part of the diet. This is great news since high fat foods can be so tasty. Cheese, cream and butter- I could never get enough! This recipe is the perfect example of using all of those delicious, irresistible ingredients to create a keto side dish perfect for any holiday or really any time of year. Green bean casserole is a staple around the holiday season but also a necessity in the summer when green beans are in season. Perfect because I could eat this green bean casserole every single day of the year.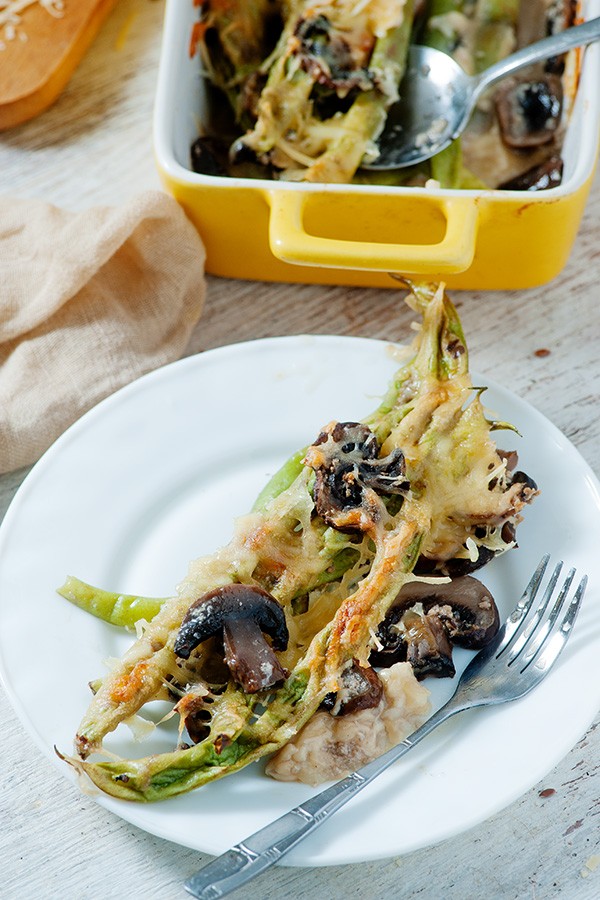 Now, back to looking at the importance of fats on a keto diet. In an eating regimen where you are asked to consume around 80 perfect of your calories in fats, you need to be sure that you are eating the healthier fats and now just any fatty food that passes your way. Unsaturated fats are still preferred over saturated fats but both kinds are technically keto friendly. Trans fats, however, are definitely discouraged as they have been found time and again to be quite unhealthy, regardless of the diet you are following. Trans fats are found in many processed foods so it is best to stay away from packaged products in general. And with so many tasty keto recipes out there, you don't need packaged foods anyway!
Many dietitians and keto experts recommend consuming fats by adding them to your foods. This means adding an avocado to your smoothie or cooking with a specific amount of butter. By doing this, you can easily track the exact amount of fat that you are eating, ensuing that your macros are accurate. Follow this recipe to a T and you will be getting precisely 18 grams of fat per serving. No more and no less!
Subscribe for a FREE copy of our
4-Week Keto Meal Plan
4 Weeks of Delicious Keto Recipes!
Leftovers and Bulk Preps Included
Maximize Your Keto Diet's Success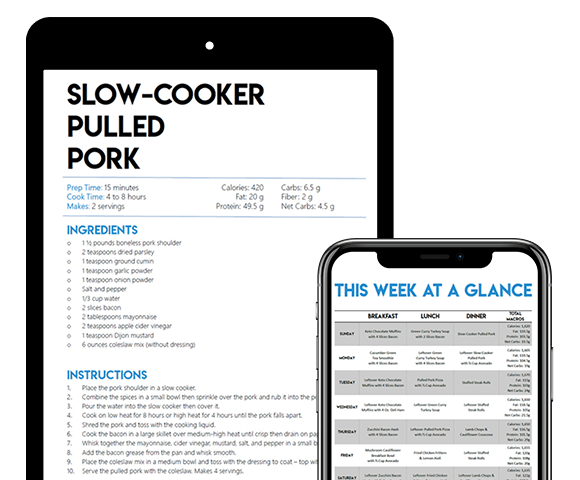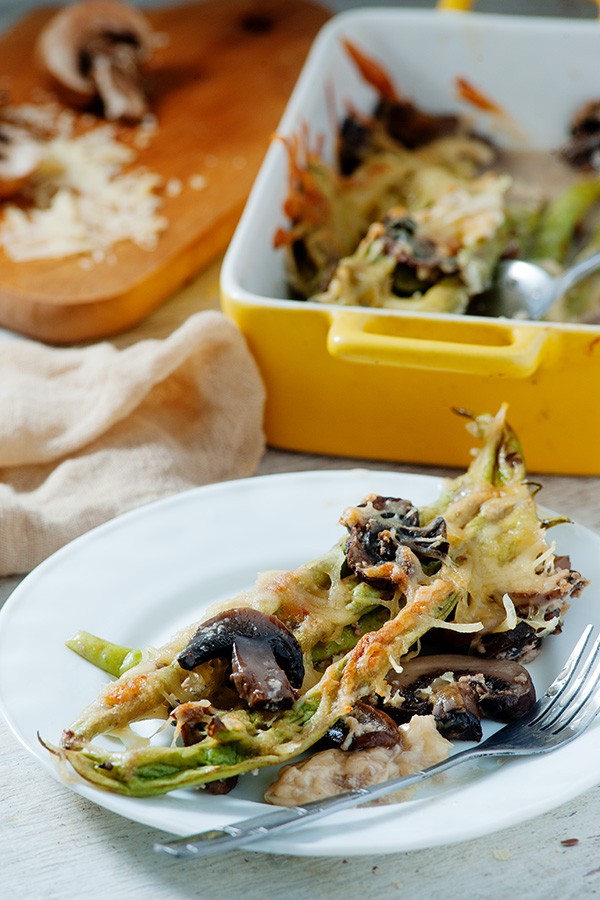 While this recipe uses gruyere cheese, you can substitute your favorite cheese in its place. A white cheddar or a blue cheese would both taste fantastic with the green beans and mushrooms. Just remember, when you swap out an ingredient, the nutrients will change, as will the calories from fat! However, most cheeses have between 6 and 10 grams of fat per serving so the change won't be too drastic.
Go ahead and give this flavorful, full fat recipe a try and let us know what you think. We hope you enjoy every last bite just like we did!
1

pound

fresh green beans

1/2

pound

sliced mushrooms

1/2

cup

heavy cream

2

tbsp

butter

1/4

tsp

dried thyme

1/4

tsp

ground black pepper

1

cup

shredded gruyere
Place the green beans in a microwave safe bowl along with 2 Tbsp water. Cover and microwave for 7 minutes to cook and soften.

Preheat your oven to 350 degrees F

Place one tablespoon of the butter in a large cast iron skillet or oven safe saute pan along with the mushrooms and saute over medium high heat until the water has evaporated form the pan and the mushrooms begin to brown.

Add the remaining butter, heavy cream, thyme and black pepper and stir.

Add half the cheese and stir until it begins to melt into the mushroom mix.

Add the green beans to the pan and stir into the sauce.

Remove the pan from the heat and sprinkle the beans with the remaining cheese. Place the pan in the preheated oven and bake for 15 minutes or until the cheese begins to brown on top. Serve hot.
Tasteaholics, Inc. is a participant in the Amazon Services LLC Associates Program, an affiliate advertising program designed to provide a means for sites to earn advertising fees by advertising and linking to Amazon.com.
NUTRITIONAL DISCLAIMER
The content on this website should not be taken as medical advice and you should ALWAYS consult with your doctor before starting any diet or exercise program. We provide nutritional data for our recipes as a courtesy to our readers. We use Total Keto Diet app software to calculate the nutrition and we remove fiber and sugar alcohols, like erythritol, from the total carbohydrate count to get to the net carb count, as they do not affect your blood glucose levels. You should independently calculate nutritional information on your own and not rely on our data. The website or content herein is not intended to cure, prevent, diagnose or treat any disease. This website shall not be liable for adverse reactions or any other outcome resulting from the use of recipes or recommendations on the Website or actions you take as a result. Any action you take is strictly at your own risk.
Latest posts by Amanda Bochain
(see all)
Have You Tried These Delicious Recipes?