Keto Protein Powder!
If you're looking for low carb protein powder, you're in luck! There are plenty of various types available on the market. There are a few things you'll need to know before making your purchasing choice for your keto protein powder like costs, sizes, added supplements and benefits.
If you're not familiar with fitness supplements like whey protein, creatine, leucine, etc. please read our full fitness supplements guide.
Note: If you are looking for BCAA's to be included in your protein powders, whey protein contains about 10% leucine (the most effective amino acid for muscle protein synthesis).
Subscribe for a FREE copy of our
14-Day Keto Meal Plan
2 Full Weeks of Delicious Recipes!
Leftovers and Bulk Preps Included
Maximize Your Keto Diet's Success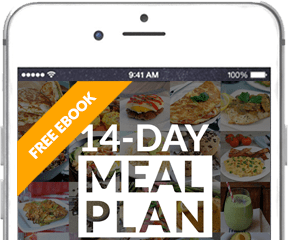 Per serving (2 scoops):

| | |
| --- | --- |
| Protein | 60g |
| Fat | 3g |
| Carbs | 2g |
| Creatine Monohydrate | 6g |
| L-alanine | 4g |
| Glycine | 2g |
Overall: Nitrotech has great core elements including extremely high protein content, extremely low carbs and the perfect amount of creatine. The only downside is the few artificial sweeteners it uses. If you're sensitive to those, keep that in mind.
Cost: Ranges from $13 – $18 / pound (depending on container size and flavor)
Per serving (2 scoops):
| | |
| --- | --- |
| Protein | 50g |
| Fat | 1g |
| Carbs | 0g |
| Leucine | 7.8g |
| Vitamins A, C, E, K, B6, B12, Calcium, Iron, and more. | 50% Daily Value |
Overall: Isopure low carb protein powder is a great product all-around. With a good amount of protein, vitamins and minerals, your basics are pretty much covered (if you eat well throughout the day as well of course). 
If you normally take creatine, you'll need to take it separately.
Cost: Ranges from $14 – $15.50 / pound (depending on flavor)
Per serving (1 scoop):
| | |
| --- | --- |
| Protein | 24g |
| Fat | 1g |
| Carbs | 2 – 4g (varies by flavor) |
Overall: Gold standard is not the lowest carb protein powder but some of the flavors are definitely in the right range of carbs. A 2-scoop shake (so it's comparable to the other 2 powders) will have:
48g protein
2g fat
4 – 8g carbs
I'd highly advise getting a flavor with 2 – 3g of carbs per scoop at most. This is one of the best protein powders to take cost-wise.
Cost: Ranges from $10 – $18 / pound (5 pound containers are very cost-efficient here)
Per serving (1 scoop):
| | |
| --- | --- |
| Protein | 16g |
| Fat | 0g |
| Carbs | 1g  |
Overall: This is a good egg white protein powder for those who are dairy-free, lactose or dairy intolerant or on a paleo diet! Whey protein is dairy, so steer clear of it if you're sensitive. NowFoods is a great brand with tons of products that we've tried in the past. This protein powder is made of 100% egg whites and is flavorless.
It also comes in chocolate and vanilla creme flavors, so check them out and make sure to check the ingredients before buying!
Cost: Unflavored is $20 / pound
Ready for Protein Shakes!
Low carb whey protein is very available at a fair price (compared to other proteins). Depending on your specific supplemental stacking needs, you have a few choices. There are other good types out there, but we've found these to be better for the keto diet.
We'll add to this list if we discover other types that we like as we keep experimenting every few months.
Do you have any questions or recommendations? Comment below! We want to hear from you.
Check Out More Articles:
LOW CARB
WEEKLY
MEAL PLANS
delivered straight to your inbox!
Easy & Delicious Low Carb Recipes
Shopping Lists
All Macros Calculated
Leftovers & Keto Snack Ideas
Disclosure of Material Connection: The products above are linking to Amazon as "affiliate links" because we're affiliates! When you click on a product, it'll take you to its Amazon page where the price stays the same for you and Amazon pays us a small percentage. This helps us continue to provide quality recipes and pay for operating costs.