Welcome to our September 2017 Traffic & Income Analysis of Tasteaholics.com! This is a monthly record of our blogging and marketing experiences for us to review and learn from. It's a way to keep track of what we've tested, learned, and how we're faring in the world of blogging. We hope it can help you as much as it helps us!
Now, let's get to the good stuff:
Income Total: $39,001.83
Traffic Overview

September vs. August (respectively)

Traffic by Top 10 Sources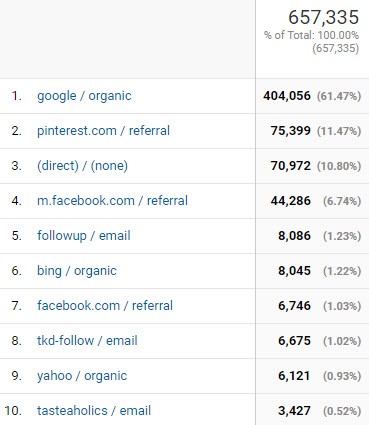 Top 10 Visited Pages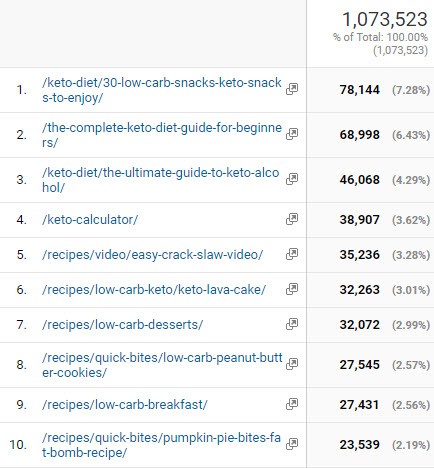 Updates and Changes
365-Day Money Back Guarantee
Optimizing our sales pages has been something I've wanted to do for a long time. This was the month!
We've considered providing a money back guarantee for a while and finally decided bite the bullet. Based on our research, 365 days seems to be the best option for conversions. The general consensus is that if someone wants a refund, it happens within 30 days, regardless of the length of the guarantee. However, the longer the guarantee, the less buying friction for the buyer. I added it to all our sales pages: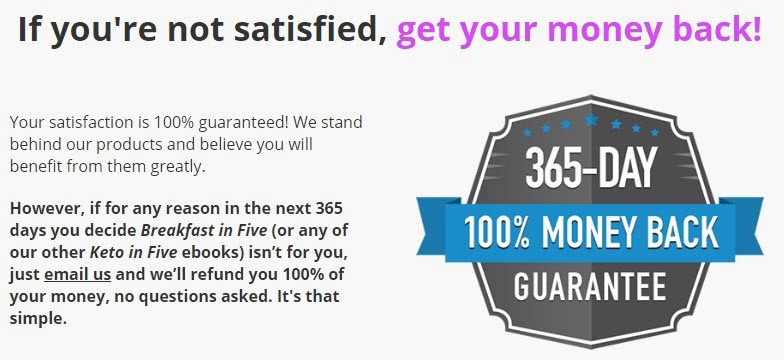 As well as the upsell popup in checkout: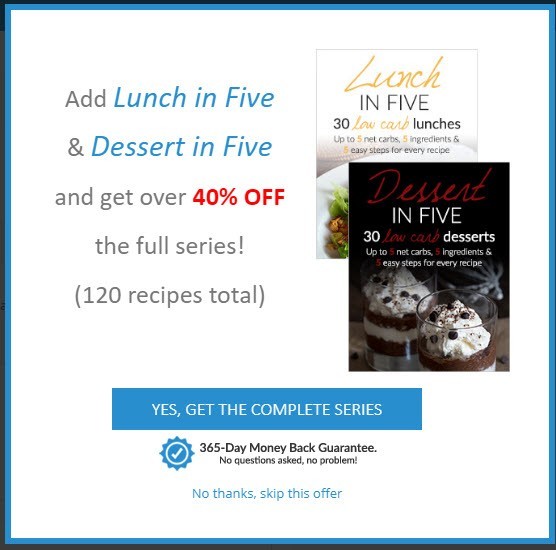 We've had about a 10% increase in conversions since adding the guarantee with about a 2% increase in refund requests. Overall, it's working extremely well!
Google Optimize
Google made A/B and multivariate testing obscenely easy with their new Optimize service. You can run up to 3 tests at a time with their free service (I read somewhere the enterprise version costs about 150… THOUSAND DOLLARS A YEAR).
The optimize campaign setup is extremely easy. They essentially took Inspect Element from Google Chrome and made it a front-end visualizer (WYSIWYG editor). Really cool stuff.
The tests run super smoothly on javascript. Here are a few tests I've run: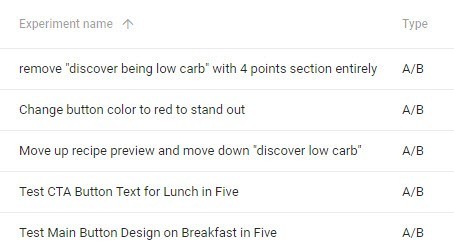 If you aren't testing things on your sales pages, you're probably losing money. Just remember, A/B test means changing only 1 (ONE) thing. 🙂
Use Optimizely's A/B Test Sample Size Calculator to know how many impressions you need at a minimum to achieve statistical significance and be certain your test is delivering accurate results you can act on.
Trademark Time!
We decided that it was time to register a trademark. It's some sort of protection against others piggybacking off our name to sell cookbooks and diet-related things online.
What really spurred this move was our need to register a trademark for So Nourished. We're not too worried about someone reselling our products with our packaging, but we do need a registered trademark to have beautiful product pages on Amazon. Right now, we can only have a little description and bullet points while some of our competitors have awesome sales pages.
For example: Our Erythritol vs Swerve's Erythritol.
After speaking to a few trademark attorneys and hearing some crazy quotes (over $1000 per company for just the attorney fee), I found a company called LawTrades.com which matches you with an attorney who will work on your trademark(s). I spent about an hour going over all the details with our attorney over the phone and a few days later the application was filed (now we wait 6-9 months). The price was very fair at about $500 per company, plus the mandatory $225 government filing fee (per trademark class).
TryLowCarb Partner's Program
If you haven't yet checked out our partner's program for TryLowCarb.com, you receive 60% of every sale you refer (we pay our partners on the first day of the month for the month just ended)!
We provide banners, newsletter content, PDF files and other marketing materials to help increase sales. I can also assist in increasing your passive income through an analysis of your current marketing methods and providing personalized recommendations for your site. 🙂
If you're interested in working with us and promoting the Breakfast in Five, Lunch in Five, Dinner in Five and Dessert in Five ecookbooks, check out our Partners Page for more info.
If you have any questions about the program, check out the FAQ or contact us. We would love to work with you!
NUTRITIONAL DISCLAIMER
The content on this website should not be taken as medical advice and you should ALWAYS consult with your doctor before starting any diet or exercise program. We provide nutritional data for our recipes as a courtesy to our readers. We use Total Keto Diet app software to calculate the nutrition and we remove fiber and sugar alcohols, like erythritol, from the total carbohydrate count to get to the net carb count, as they do not affect your blood glucose levels. You should independently calculate nutritional information on your own and not rely on our data. The website or content herein is not intended to cure, prevent, diagnose or treat any disease. This website shall not be liable for adverse reactions or any other outcome resulting from the use of recipes or recommendations on the Website or actions you take as a result. Any action you take is strictly at your own risk.
Latest posts by Rami Abrams
(see all)
Check Out Our Other Income Reports!