Welcome to our September 2016 Traffic & Income Analysis of Tasteaholics.com! This is a monthly record of our blogging and marketing experiences for us to review and learn from. It's a way to keep track of what we tested, learned, and how we're faring in the world of blogging. We hope it can help you as much as it helps us!
Now, let's get to the good stuff:
Income Total: $5646.82
Traffic Overview

September vs. August (respectively)

Traffic by Top 10 Sources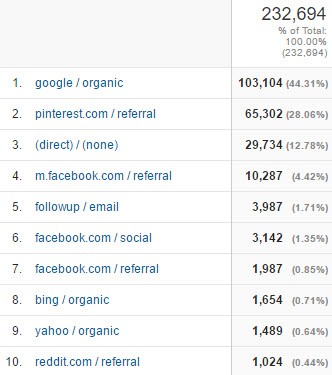 Updates and Changes
Breakfast in Five!
We launched Breakfast in Five this month!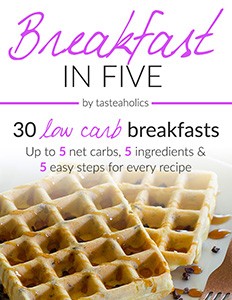 It's our second cookbook of the "In Five" series in which all recipes are made with 5 ingredients and are up to 5 grams of net carbs each.
We decided on Breakfast in Five before Lunch in Five based on feedback we received from our customers and they're absolutely loving it so far!
Upselling Our Cookbooks
Now that we have more than 1 product to sell, we're able to upsell!
After some research into our options with WooCommerce and our slightly customized checkout process (more on that later), we decided to go with the Smart Offers plugin.
Basically, it allows you to set options based on customer actions and what they have in cart.
In our case, if a visitor adds one of the books to cart, when they hit checkout, a popup is displayed which offers the other book at 20% off ($7.99).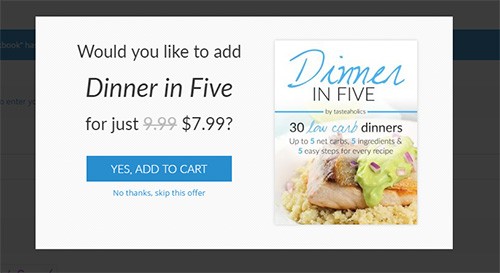 Our checkout process is a bit customized in that we don't really utilize the cart page by skipping it directly. When a visitor adds a book to cart from the sales page, it takes them directly to cart. So the checkout funnel looks like this:
Visitor is on Sales page.
Visitor clicks "Get It Now".
Visitor is taken directly to Checkout page.
The popup offering the other book is shown upon Checkout page load.
Visitor can accept the offer or reject it.
5a . If Visitor accepts, it's added to their basket and they continue checkout.
5b. If Visitor rejects, the popup is closed and they continue checkout.
We've earned an additional $800 in 27 days due to the Smart Offers upsell. About 75% of our customers purchase both books instead of just 1. This is great for us (obviously) and our affiliate partners as well! Since we've introduced Smart Offers, they've been earning almost twice as much from every sale.
Abandoned Cart Recovery

We're also trying another service called GhostMonitor, a cart abandoner recovery service. When the user enters their email during checkout and doesn't check out, GhostMonitor kicks into gear and sends them a series of emails after set amounts of time to try to get the user to check out.
For example: our campaign is set up to send an email after 10 minutes, 1 day and 3 days reminding the user that they still have items in their cart and they can check out.
You can set the amount of time between emails and how many emails you want (3 emails max).
These emails are great because they bring in conversions in cases where a person may have been about to checkout and was on the fence or got distracted for whatever reason.
You can even set it up to send a coupon in one of the emails to give them additional encouragement to check out.
Keto Calculator Improvements and Emailing
This month was the month I decided to finally come back to the keto calculator and improve it in a few ways. When I built it in 2015, I was very new to javascript and jquery and barely knew what I was doing. It's still not clear to me how I managed to build it back then. It took a total of 1 month and was well worth it so I'm happy I did it. 🙂
The reason I decided to revisit it was I realized that we could be providing a better service for those who use it and simultaneously be utilizing it for building subscribers.
Basically, I added a popup which shows up a few seconds after a user submits all of their information and gets the total calculation. The popup asks if they want to be emailed their information and also if they want to be sent our free 14-day meal plan. This gives them a way to get their data sent to them and conveniently saved and also a chance to subscribe.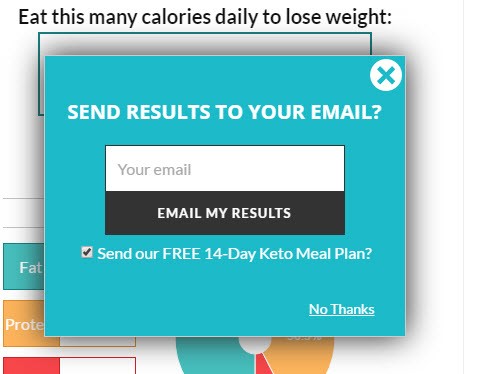 I also reworked the calculator a bit for mobile to be simpler and load better (no circle charts and some CSS styling improvements). It definitely needed a bit of an overhaul! 🙂
Pinterest Traffic Growth
As we continue to grow, one of our main priorities is to increase Pinterest traffic. We're a food blog so it's only natural! Our Pinterest followers are starting to grow much faster than before. We're over 20k now!
Tailwind is continuing to prove its worth and we're really happy to have found it a few months ago.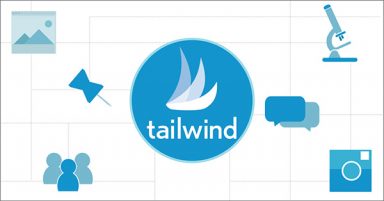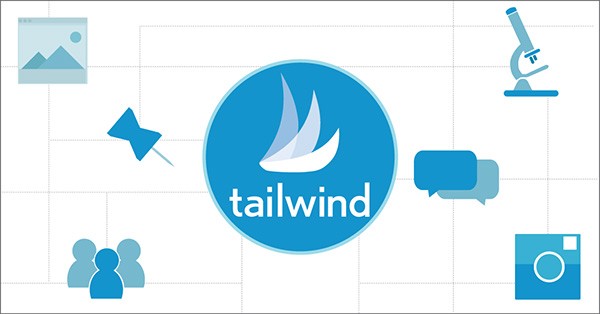 If you haven't used it yet, the features include:
Schedule pins for times optimized by Tailwind based on audience engagement, virality, traffic and more.
Schedule multiple pins at once.
Schedule repins directly from Pinterest.
Track repins, likes, comments, traffic and revenue on scheduled pins over time.
Track growth in followers, boards, repins and likes.
It a great arsenal of features and is relatively inexpensive compared to other tools we've seen and tried. You can get a free trial to start off before putting down any money.
If you haven't yet, give Tailwind a try!
Our "In Five" Affiliate Program
We have a partner's program for TryLowCarb.com in which 60% of every sale is yours!
If you're interested in working with us and promoting our Breakfast in Five and Dinner in Five ecookbooks (and other future cookbooks in the works now!), check out our Partners Page for more info.
If you have any questions about the program, check out the FAQ or contact us. We would love to work with you!
Conclusion
Our income in September went down slightly from August but our traffic is steadily growing, which is great. We're always expecting fluctuations in income due to "diet seasons" and various testing and experiments. We can't control what month it is and testing is something we're more than happy to take a loss on!
Remember: Losing some money in testing and experiments short-term is crucial to your increased earnings long-term. Think of it like a marketing expense. You need to spend some (in this case "lose some") to make more by understanding what works and what doesn't. Incremental improvements quickly build up over time and eventually far exceed the initial losses you may have had during tests that came out poorly.
We're very excited to have our second eBook out as it gives us more opportunity to experiment and test offers. Our affiliates are a lot happier as well as it greatly increased their earnings.
Do you have eBooks or products/services that you sell? How do you market them to your visitors? What kinds of experiments do you run? Do you use any upselling software/plugins? What have you found to be the most effective techniques? Be sure to comment below and let us know!
NUTRITIONAL DISCLAIMER
The content on this website should not be taken as medical advice and you should ALWAYS consult with your doctor before starting any diet or exercise program. We provide nutritional data for our recipes as a courtesy to our readers. We use Total Keto Diet app software to calculate the nutrition and we remove fiber and sugar alcohols, like erythritol, from the total carbohydrate count to get to the net carb count, as they do not affect your blood glucose levels. You should independently calculate nutritional information on your own and not rely on our data. The website or content herein is not intended to cure, prevent, diagnose or treat any disease. This website shall not be liable for adverse reactions or any other outcome resulting from the use of recipes or recommendations on the Website or actions you take as a result. Any action you take is strictly at your own risk.
Latest posts by Rami Abrams
(see all)
Check Out Our Other Income Reports!