Welcome to our January 2017 Traffic & Income Analysis of Tasteaholics.com, the first report of the New Year! This is a monthly record of our blogging and marketing experiences for us to review and learn from. It's a way to keep track of what we've tested, learned, and how we're faring in the world of blogging. We hope it can help you as much as it helps us!
Now, let's get to the good stuff:
Income Total: $14,708.53
Traffic Overview

January vs. December (respectively)

Traffic by Top 10 Sources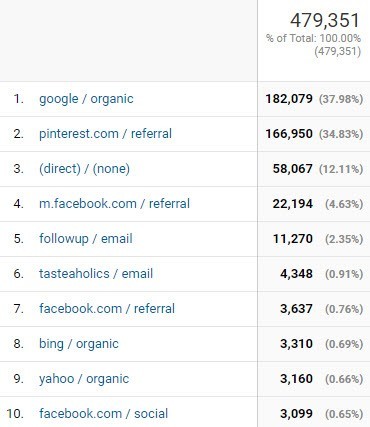 Updates and Changes
Keto Calculator Rebuild
The first thing we did was hire a developer on Upwork.com to rebuild the keto calculator.
When I built it in August of 2015, I had barely any knowledge of JavaScript – the code which the calculator runs on. There were tons of bugs, thousands of extra lines of code and issues with iOS devices. For many iOS users the fat grams calculation was showing NaN (an error meaning Not a Number).
The developer rebuilt the calculator in KnockoutJS – a powerful, lightweight JavaScript framework – which reduced the lines of code to just a few hundred and heavily optimized the calculations required. He also made it into a completely standalone plugin which could be installed on any WordPress site. Now, placing the calculator on a page can be simply done with a shortcode.
The calculator works flawlessly on any device and operating system, all at a very fair cost of $250 and less than a week of development time. If you need that developer for anything JavaScript based, let me know! I'd be happy to refer him.
Social Media Marketing
In the last few years, Facebook has been consistently reducing post reach to try to increase business spend. They have to make money somehow for their investors, right?
Just a few months ago, our posts used to reach a few thousand people and although our total page likes have been growing, our reach has been quickly dwindling. Even when our posts get engagement, they really don't reach anyone. An average post reaches dozens of people, sometimes a few hundred of we're lucky:


Vicky is in charge of most of our social media efforts. On other sites like Pinterest, she's killing it! We get thousands of re-pins on most of our posts and receive tons of traffic. Even Instagram is doing relatively better with the few thousand likes we have now.
She's spent countless hours researching how to improve Facebook engagement and created themed sets of posts, memes, engaging questions like the ones below, while testing times, days, etc.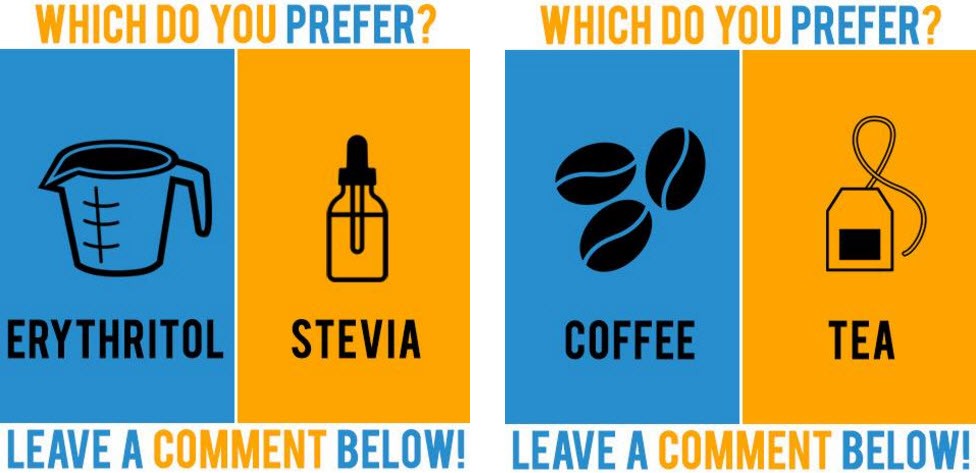 To help us with social media, specifically Facebook, we scoured Upwork for a social media marketing expert. We found someone who went above and beyond during her application to our job posting and really liked her approach. We'll be working with her over the next few months on Facebook and looking fir improvements in our engagement rates, post reach and total like count.
TryLowCarb Up-selling Update
In the previous income report, I talked about the various up-selling methods we built into TryLowCarb to increase sales of our books and maximize our income.
Here's the breakdown of our sales by the quantity of books:
Single book: 27%
Double order: 10%
Triple (full bundle): 63%
We sold the full bundle nearly 2/3 of the time! There is a slight skew due to our release of the Lunch in Five book, which drove a lot of single sales. Overall, we're very happy with the results.
We're still testing a few things like giving $1 off the second book during the first popup to add 1 book (when only 1 book is in cart). The one we currently have is just offering another book at $9.99 (see popup).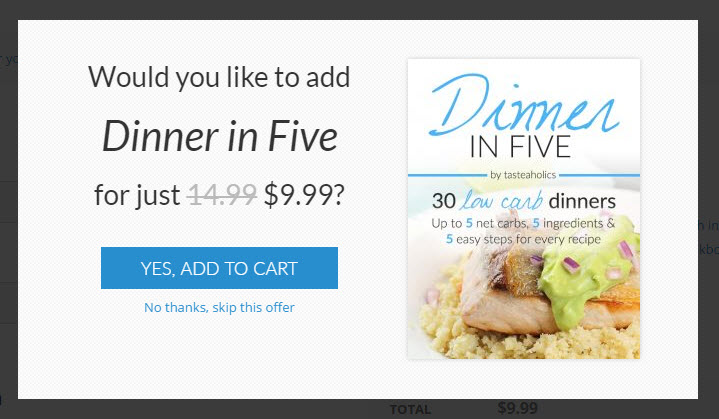 We're testing between that and the $8.99 point, in the hopes that it will get more click-throughs leading to more users seeing the "Get All 3 Books for 10% Off" offer.
TryLowCarb Partner's Program
If you haven't yet checked out our partner's program for TryLowCarb.com, you receive 60% of every sale you refer!
We provide banners and other marketing material to help increase sales. I also assist in increasing your passive income through an analysis of your current marketing methods and providing personalized recommendations for your site. 🙂
If you're interested in working with us and promoting our Breakfast in Five, Lunch in Five and Dinner in Five ecookbooks (and other future cookbooks in the works now!), check out our Partners Page for more info.
If you have any questions about the program, check out the FAQ or contact us. We would love to work with you!
NUTRITIONAL DISCLAIMER
The content on this website should not be taken as medical advice and you should ALWAYS consult with your doctor before starting any diet or exercise program. We provide nutritional data for our recipes as a courtesy to our readers. We use Total Keto Diet app software to calculate the nutrition and we remove fiber and sugar alcohols, like erythritol, from the total carbohydrate count to get to the net carb count, as they do not affect your blood glucose levels. You should independently calculate nutritional information on your own and not rely on our data. The website or content herein is not intended to cure, prevent, diagnose or treat any disease. This website shall not be liable for adverse reactions or any other outcome resulting from the use of recipes or recommendations on the Website or actions you take as a result. Any action you take is strictly at your own risk.
Latest posts by Rami Abrams
(see all)
Check Out Our Other Income Reports!