Welcome to our April 2017 Traffic & Income Analysis of Tasteaholics.com! This is a monthly record of our blogging and marketing experiences for us to review and learn from. It's a way to keep track of what we've tested, learned, and how we're faring in the world of blogging. We hope it can help you as much as it helps us!
Now, let's get to the good stuff:
Income Total: $24,756.64
Traffic Overview

April vs. March (respectively)

Traffic by Top 10 Sources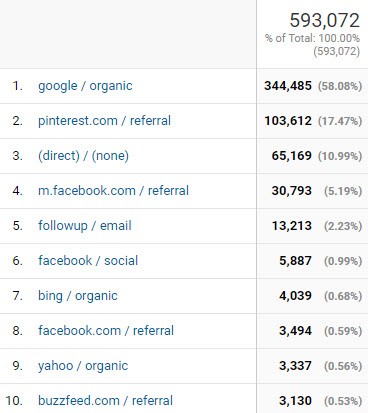 ---
Updates and Changes
Ads, Ads, Ads
We've increased our advertising budget and reach to test how Keto in Five performs on different networks. The goal is to (at least) break even simply because breaking even = free branding! Profit is the end goal, of course, but getting hundreds of thousands of additional impressions and thousands of extra visitors every month that we wouldn't have acquired otherwise is a huge plus. In the long run, we'll get many more followers, subscribers and sales.
Google AdWords

The remarketing campaigns are running very well and are providing nearly a 100% ROI. Our Keto in Five search campaign didn't do so well in April. This is largely due to running a few test campaigns simultaneously and having higher bid amounts. Since then, I've shut off a few of the costly and extremely poorly converting campaigns and let the rest run. May is doing much better now and I'll provide the new data in the May income report.
Reddit
This is our first time advertising through Reddit and at first, it was a bit rocky. Their advertising platform is a bit underdeveloped. My biggest issue is that making any bid or budget adjustment actually STOPS our ads from running until they're re-approved… very poor practice on their end. Not only do they stop our flow of ads, but they reduce their own income since ads don't run during this re-approval period. Once an ad is approved for content, there should be no pauses.
Although we were testing heavily throughout the first few weeks in April, the ads still performed pretty well. We had a total spend of about $340 with over 540,000 impressions. The sheer number of impressions for that cost is pretty impressive!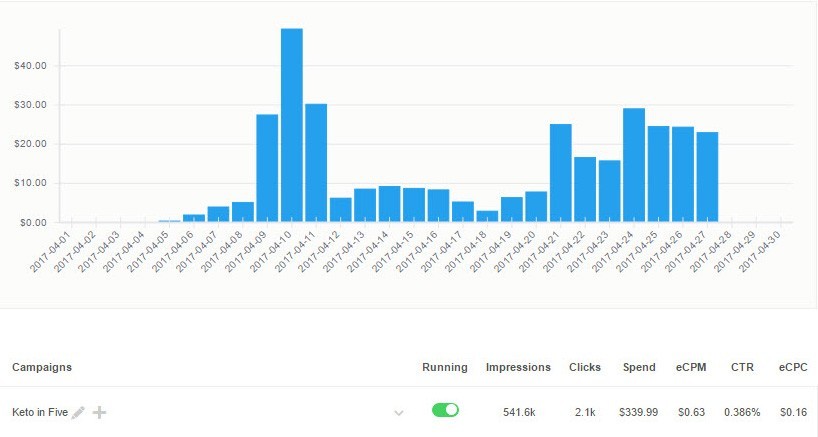 The ads brought in $515, an ROI of 50%. This is only possible due to the $27 triple bundle price tag as it gives us a lot of room for our cost per conversion.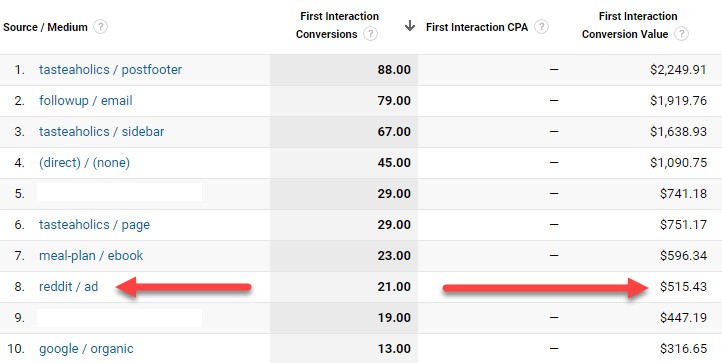 Amazon Kindle Ads
Amazon Kindle's advertising platform doesn't allow me to select a date range (great programming once again), so I couldn't pull up the numbers for April specifically. We are operating at a slight loss as the ads don't convert very well. However, the benefit of the ads is that sales drive our rankings up in the category pages, so I believe it is still beneficial for overall sales, even if operating at a small loss on the advertising end.
Facebook
Facebook ads are on our May to-do list so I hope to have some data on it for you in the next income report!
Total Keto Diet App!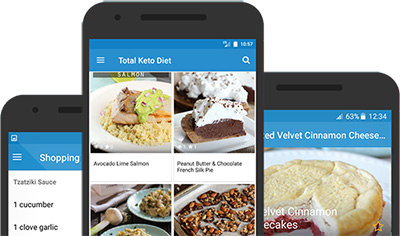 On April 19th, we officially released and announced the Android Total Keto Diet app!
It came with most of our recipes (it is always a few recipes behind so we can provide recipe update notifications in the app), an ingredient shopping list feature, tons of info on the keto diet and a few more handy features. We are currently working on a macro tracker and iOS version.
We're super excited to bring the macro tracker to it as that's an important feature for many people and being able to add our recipes and custom ingredients to daily macros would make tracking so much easier.
The app is receiving about 1000 downloads per day currently and is continuing to grow every week (we're approaching 20,000 downloads now). The Google Play store has its own keyword ranking system. We've been learning about it and focusing on optimizing the app for it as much as we can.

It's an exciting new extension of Tasteaholics and we can't wait to see where it goes over the next few months!
SSL + HTTP/2
We finally made the switch to SSL and HTTP/2!
HTTP/2 is a huge update to HTTP/1.1, which is what all websites have been using since 1999. Basically, HTTP (Hypertext Transfer Protocol) coordinates the transfer of data between your web server and a user's browser.
HTTP/2 improves website loading speed, on average by 20-30%. It does this mainly by creating one constant connection between your server and the browser, compared to HTTP/1.X which creates a connection every time information is required. By utilizing a single, constant connection, HTTP/2 significantly reduces the amount of data being transferred. Additionally, it transfers data in binary instead of text. This reduces translation time for the computer processing the information as well. Check out this article if you're interested in further reading on the technology and benefits of HTTP/2.
To switch to HTTP/2, your website has to be on SSL. In the past, switching to SSL would actually be detrimental to speed due to the encryption process and additional data that SSL requires. For a blog or site that is strictly information (no credit card or sensitive info is passed through), the upside of SSL is your website is more "trusted" and it could benefit your keyword rankings.
By switching to SSL and then upgrading to HTTP/2, you get the best of both worlds! Improved trust, rankings (possibly) and speed. What else do you need?
We have a VPS (with Linode), so we set up a free Letsencrypt.com SSL certificate using this guide: https://www.digitalocean.com/community/tutorials/how-to-secure-nginx-with-let-s-encrypt-on-ubuntu-14-04
Once SSL was set up, I used a WordPress Search-and-Replace Database plugin to replace all instances of http://www.tasteaholics.com with https://www.tasteaholics.com. You must do this to get the little green "secure" lock because all elements (especially images) on-site must be served from HTTP and not https.

That means manually updating any sidebar and footer widgets links as well.
Once this is all done, the lock will show up.
Note: If you have ads on your site, the lock may disappear but https will remain. This is due to some ad images being served as HTTP which breaks your secure lock.
We use Cloudflare as our CDN, so after we changed our SSL setting there to Full-Strict, HTTP/2 was automatically enabled by their system. Another reason Cloudflare is amazing!
Note: If you don't use Cloudflare already, start immediately! They cache your resources and serve them from around the world using their global data centers to deliver your data to your visitors faster, protect you against DDoS attacks, provide free SSL and HTTP/2 support, minify CSS and JS resources (optional) and much more for FREE!
TryLowCarb Partner's Program
If you haven't yet checked out our partner's program for TryLowCarb.com, you receive 60% of every sale you refer!
We provide banners, newsletter content, PDF files and other marketing materials to help increase sales. I can also assist in increasing your passive income through an analysis of your current marketing methods and providing personalized recommendations for your site. 🙂
If you're interested in working with us and promoting our Breakfast in Five, Lunch in Five and Dinner in Five ecookbooks (and other future cookbooks in the works now!), check out our Partners Page for more info.
If you have any questions about the program, check out the FAQ or contact us. We would love to work with you!
Conclusion
From ads to apps, we have been working diligently on expanding our reach and growth through various mediums and markets. Have you tried running ads for any of your paid products? How about affiliate products? Which platforms have performed best for you? Let me know in the comments below!
NUTRITIONAL DISCLAIMER
The content on this website should not be taken as medical advice and you should ALWAYS consult with your doctor before starting any diet or exercise program. We provide nutritional data for our recipes as a courtesy to our readers. We use Total Keto Diet app software to calculate the nutrition and we remove fiber and sugar alcohols, like erythritol, from the total carbohydrate count to get to the net carb count, as they do not affect your blood glucose levels. You should independently calculate nutritional information on your own and not rely on our data. The website or content herein is not intended to cure, prevent, diagnose or treat any disease. This website shall not be liable for adverse reactions or any other outcome resulting from the use of recipes or recommendations on the Website or actions you take as a result. Any action you take is strictly at your own risk.
Latest posts by Rami Abrams
(see all)
Check Out Our Other Income Reports!